Oriental Rug Design - Border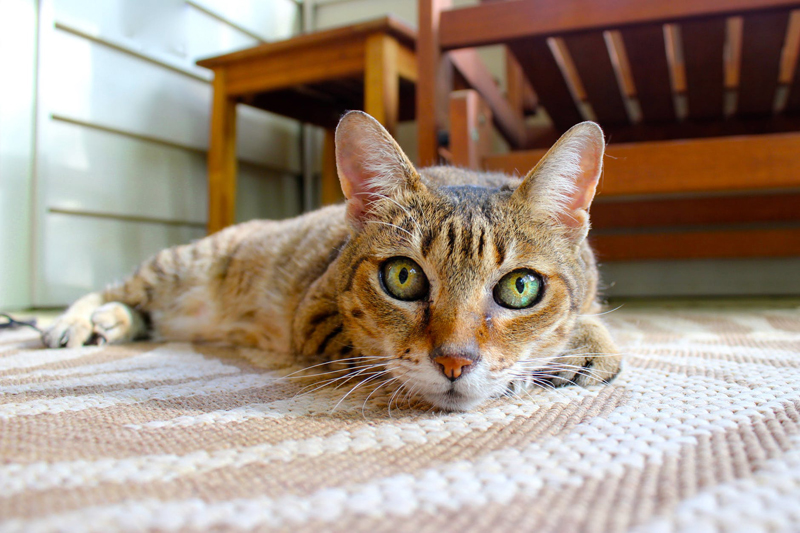 What better introduction to rug design than a small oriental carpet. Although this may seem intricate, the structure and method of design simplify the task.

As with a great number of textile draft designs, graph paper is the primary requisite. Use a pencil to outline the design, using coloring pencils for the final touches.

Although there are many different kinds and styles - persian, turkish, and many more - the structure of an oriental rug is basically simple. It consists of a composite border and a center. The border consists of a band of repeated designs, while the center contains one or more larger designs and some smaller ones at regular intervals. Nothing is at random.

Actually designing is the fun part. Using graph paper eliminates any requirement to draw a straight line or a diagonal one for that matter. Counting and outlining squares can accomplish all this. Coloring these in is a later step in the process, and sometimes this is not even necessary, although you may wish to see the overall color effect and to ensure that a good balance has been achieved.

Since most oriental rugs are symmetrical, it is sufficient to draw one quarter of the rug. Variations can be made, but for now it is best to keep it simple.

If the main area of the rug is red, then the outer border should be red also. The next border should be light - yellow, beige or white, depending on the contrast and tone you want to achieve. In this border you can place a simple flower design - and I mean VERY simple - that is repeated in all the colors used in the carpet. The border is outlined on both sides by a black line.

The main area of the rug is rectangular, filled with medallions or diamond shaped designs.

Some proportions to keep in mind. The combined width of the left and the right borders should not be larger than half the width of the center field. The length of the center field should be approximately double its width,

Summary of design: Colors: red, blue, green, beige, yellow, white

1.Size of small carpet: 15" x 23.5"
2.Establish knots per inch - availability of canvass at craft store.
3.Establish number of knots widthwise and lengthwise
4.Graph paperlarge enough for 1/4 of the design
5.Draw outer border - 2 rows in one color - along top and one side
6.Draw black line - 1 row - along this border - top and one side
7.Leave a blank space of 9 rows and draw another black line - 1 row - along top and one side. This sets off the border
8.Inside this border draw one flower, 7 squares each way. Start with a center of one square, then fashion the four petals - 4 squares each with a black outline of one square. This flower is repeated horizontally and vertically, leaving one row between the flowers. You need not draw this in, but you may want to see the result.

This completes the framework of the design, from this concept you can make variations by using leaves for the border, or a winding branches, using diagonal lines alternating with straight ones and inserting a small leaf from time to time.

For the next step, the main area of the rug, you may already have some ideas. Try some and then compare notes when I write an article on this phase of the design. For a small rug you will want to have just a few large medallions, or one large central design with diagonal lines: a diamond with some extensions lengthwise, for instance, and some filler designs in the corners.

I hope this article will entice you to get the graph paper, look at some oriental rugs in a store or on line, and put your ideas on paper, Drop me a line if you have any questions.

This site needs an editor - click to learn more!

You Should Also Read:
Knotting an Oriental Rug
Oriental Rug Symmetry in Field Design
Oriental and Knotted Rugs




Related Articles
Editor's Picks Articles
Top Ten Articles
Previous Features
Site Map





Content copyright © 2022 by Iris ten Holder. All rights reserved.
This content was written by Iris ten Holder. If you wish to use this content in any manner, you need written permission. Contact BellaOnline Administration for details.