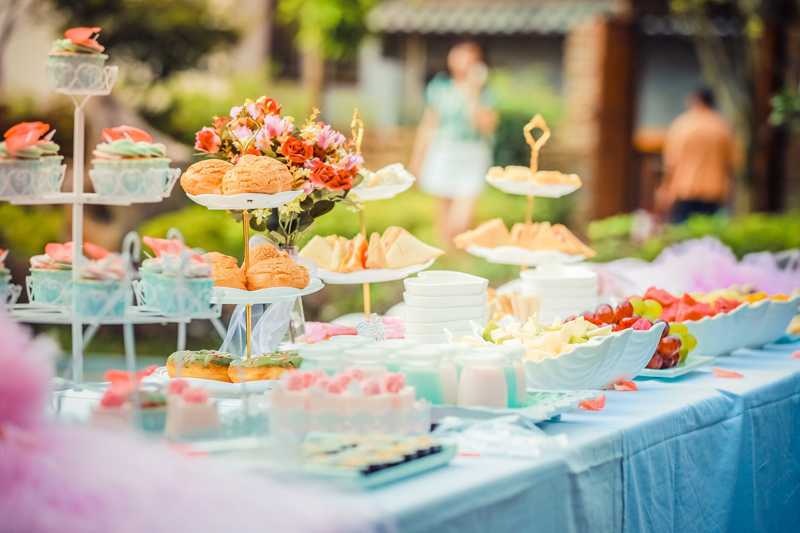 Crescent Roll Appetizers
I love giving parties but I just don't like to take the time to create a lavish appetizer spread. Sure, I admire them when I see them or when my friends do them, but I just don't have the desire. My feet are usually tired by the time I scrub the house. Appetizers are low priority.
Still, I'm tired of throwing chips in a bowl, serving bottled French onion dip, and throwing together a messy crudités platter. Standard chips and dip are just not interesting enough.
Thanks to pre-packaged crescent roll dough, I realized that I can achieve both the elegance of a lavish spread and the simplicity of pre-packaged junk food. By using the dough as a base, I discovered that there are countless variations that are both easy to prepare and tasty.
Crescent rolls are great by themselves. But putting extra ingredients inside them makes them extra tasty. You can make them savory, sweet, or somewhere in between. They are great stuffed with cheese, jelly, or mini hotdogs for a more elegant version of "pigs in a blanket".
What follows are some of my original variations. I use pre-packaged crescent rolls out of convenience but you can always make the dough from scratch.
Cranberry-Cream Cheese Crescent Bites
These sweet bites are great served as a prelude to your Holiday turkey feasts. You can substitute the cranberry preserves for any fruit spread and serve year round.
Serves 16
2 packages crescent roll dough (total of 16 crescent rolls)
2 T. Cranberry preserves
6 oz softened cream cheese
1 medium egg, lightly beaten
1 T. water
Preheat oven to 350 degrees. Spray a cookie sheet with cooking spray. Mix cranberry preserves and cream cheese in a small dish. Separate one crescent triangle from the dough. Place one teaspoon of the cranberry- cream cheese in the center and roll the crescent according to package instructions and place on the cookie sheet. In a separate dish mix beaten egg with water to create an egg wash. Using a pastry brush, brush the tops of the crescent rolls. Place cookie sheet in the center of the oven and bake until golden, about fifteen minutes.
Mini Crescent Pizzas
This variation on a crowd favorite will go quickly. You may want to double or even triple the recipe depending on the crowd.
Serves 8
1 package crescent roll dough
Pizza sauce
Grated mozzarella cheese
Preheat oven to 375 degrees. Open crescent roll package and tear along the perforations. Spray cookie sheet with cooking spray. Lay crescent triangles on cookie sheet. Fold wide end of triangle over slightly to form a small crust. Spread pizza sauce on each triangle, forming a small layer. Sprinkle with mozzarella cheese. Bake in oven until cheese is melted and crust is slightly golden, approximately 15 minutes.
Savory Crescent Loaf with Feta Cheese
Reminiscent of the Greek islands, this savory loaf is great served with Greek salad or as an appetizer.
Serves 8
1 Package Crescent Roll Dough
¼ c. feta cheese
1 tsp. oregano
Preheat oven to 350 degrees. Open crescent roll package and lay the two sheets together, forming a large rectangle. With your fingers, smooth out all the perforations and creases, forming one continuous sheet. Sprinkle the crescent dough with the feta cheese and oregano. Roll dough from the bottom up to form a round, circular loaf. Place on cookie sheet seam side down. Bake until golden, approximately twenty minutes.


Editor's Picks Articles
Top Ten Articles
Previous Features
Site Map





Content copyright © 2021 by Katherine Huether. All rights reserved.
This content was written by Katherine Huether. If you wish to use this content in any manner, you need written permission. Contact Shalia Hayes for details.