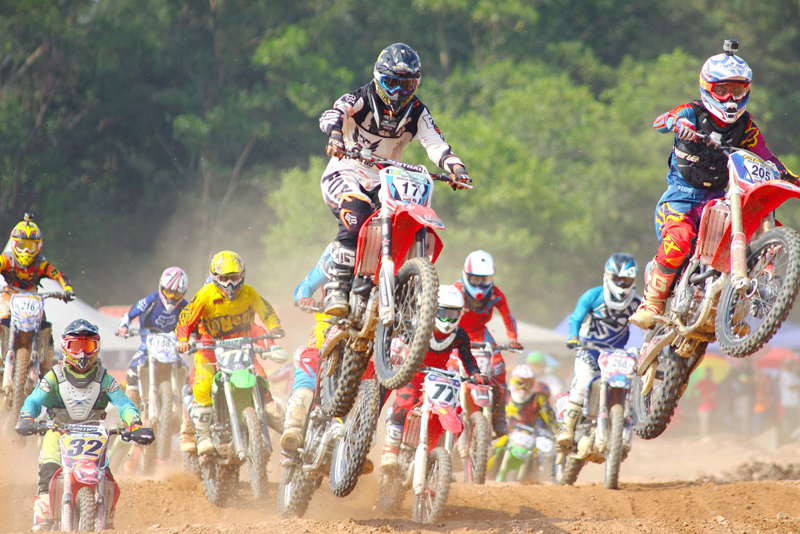 The Biff is Back! After being so hot last year, this season has certain been a frustrating one for Greg Biffle. This season, Biffle has had a string of bad luck, but after leading 120 laps and holding off a rapidly gaining Jeff Gordon, Biffle finally received his first trophy of the year at the Dodge Charger 500 from Darlington. Gordon had a little trouble getting by the just lapped car of Ken Schrader and he felt that was why he wasn't able to make a better run on Biffle. Gordon said, "I felt like a little bit of extra room there ... it killed all of my momentum and made the car push into the wall and I lost any chance I had."
Dale Earnhardt, Jr. fans everywhere are still wondering if the outcome of the race would have been different if he had not been suffering from the flu. There were periods during the race when you could hear him on the radio saying that he wasn't sure if he could finish or not. But, during it all, he was racing his heart out and stayed in the top ten. Back in the garage, they were trying to find someone to hop into his car if necessary. But, how can a driver make himself get out of his car when he is in the top 5? Drivers have incredible stamina and can overcome what the average person can not, and Dale Jr. persevered, stayed in the car and finished fifth. Not the back to back win that he was hoping for, but considering the unusual circumstances, he can't complain too much.

The announcement was made this past Saturday that Dale Jarrett was leaving Robert Yates racing to race for Michael Waltrip's Toyota team. Although this is a blow to many of Jarrett's supporters, there are many who will stand by his decision and wish him well no matter who is driving for. Personally, I am one that follows drivers, not manufacturers. Although I am not one of the biggest advocates for Toyota coming in, I will accept it and go on. I'm not going to quit cheering for Jarrett, nor am I going to quit watching NASCAR merely because of Toyota.

Only the third year of the Chase format, this year is shaping up to be one of the most exciting yet. The drivers that compete in the Chase are the top ten or any other drivers within 400 points of the leader after the 26th race. Only eleven races in, we are already at that point. That doesn't mean that there won't be changes between now and then, but I am finding it incredible that there isn't a runaway lead and yet the tenth place driver is 391 points away from the leader.

The NASCAR Nextel All-Star Challenge (formerly called the Winston) is one of the most exciting races of the year. It doesn't count for points, but it is one that drivers and fans alike look forward to every year. The format of the race is different than any other race, and it's the only race that involves fan participation for one driver's eligibility. The race breaks down like this:

Those automatically qualified for the Challenge are those drivers and car owners that have won races in 2005 or 2006, any Cup Champion for the past 10 years, or any driver that has won the All-Star Challenge for the past 10 years.

The drivers not eligible for the Challenge compete in the Nextel Open. It is a 30 lap shoot-out type of event that takes place in 2 segments of 20 laps and 10 laps before the Challenge race. To qualify for the Open, a driver must be in the top 50 for 2005 or 2006. The winner of this event gets to compete in the Challenge. One other driver, voted in by the fans also gets to compete in the Challenge.

The Challenge itself is also set up differently. It is a 90 lap race, divided into 3 segments of 40 laps, 30 laps and 20 laps. There is a mandatory full pit-stop requirement during the first segment that must be talen between laps 14 and 16. After this segment, there is a 10 minute break and the decision to invert either 6 or 12 cars will be announced. They usually invert 12, but they like to leave us in suspense. There is a caution between the second and third segment, but if a car pits during this caution, then they start where they come out from the pits. Only green flag laps count during the third segment, and all restarts are double file with lap cars starting in the rear. Even though it is a complicated set up, it is one of the most exciting and anticipated races of the season.

You've given me differing opinions on the Jarrett jump. Keep letting me know what you think!

Til next week.....
This site needs an editor - click to learn more!


Related Articles
Editor's Picks Articles
Top Ten Articles
Previous Features
Site Map





Content copyright © 2019 by De Powell. All rights reserved.
This content was written by De Powell. If you wish to use this content in any manner, you need written permission. Contact BellaOnline Administration for details.