Top 50 Greatest Sports Races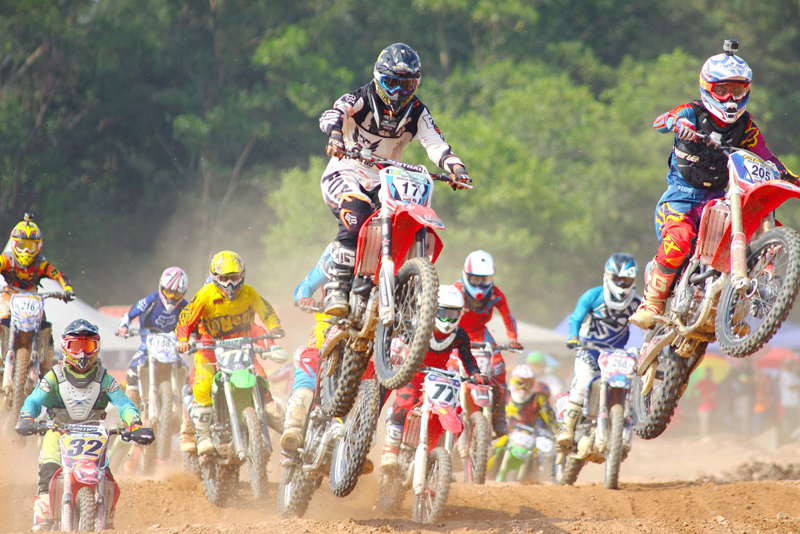 It's time to weigh in on the top 50 races of all time. NASCAR Media group has come up with a list of what they consider the top 50 sports races of all time. Now they want the NASCAR community to let them know which one they think was the best. The top 10 all time races will be revealed during Speed Weeks beginning February 2nd, with the No. 1 race of all time being revealed on the 13th. The races they have chosen span six decades of racing from 1956 to 2007. Here is an overview of some of the races and the reasons why they were chosen, to help you make your decision on which one is the best. This is my top 5.

The top race in my mind will always be the Daytona 500 of 1998. Dale Earnhardt had done just about everything in racing that could be done. He was a legend. He was the Intimidator, but the Daytona 500 had intimidated him. It was his 19th attempt at the Great American Race. This time he luck on his side. Attached to his dashboard that day was a lucky penny given to him by a fan. A little girl with Spina Bifida who was one of his greatest fans had told him all he needed was a little luck and he won the race. He had been close before but this was an awesome race. The image of every single crew member of every single team lined up to congratulate him will remain forever in the memory of NASCAR fans.

Jeff Gordon's win at the inaugural Brickyard 400 is my second pick. Mostly because of the history of it. Indianapolis Motor Speedway had always been known for the Indianapolis 500, this was the first race besides the Indianapolis 500 that had been run at this track since 1916. Since Jeff Gordon's win it has become one of NASCAR's most attended events, drawing crowds of over 250,000 fans. It is also one of NASCAR's highest paying races, just behind the Daytona 500. The kissing of the bricks has become a tradition of winners. The speedway was originally paved in bricks which remain under the pavement to this day.

My next pick was the fight between Bobby Allison and Cale Yarborough in 1979 at Daytona. This race marked the first telecast of a 500 mile race from start to finish and CBS delivered. Not only was it a great race won by Richard Petty, but the television audience got a taste of what NASCAR was all about when Bobby Allison and Cale Yarborough got into a fist fight over the outcome. Cale Yarborough had bumped Donnie Allison, Bobby's brother and caused them both to wreck with gave Richard Petty the win. Bobby coming to the defense of his brother was yelling at Yarborough, when Cale hit him in the face with is helmet and it was on from there. It was a great race and good show.

My next pick was in Phoenix in 1988. Alan Kulwicki was the 1986 rookie of the year. But he was still looking for his first win. He got it at the desert mile in Phoenix in 1988 and he did something to mark that win that no one expected. He drove his victory lap backwards which he called a "Polish Victory Lap". The crowd went wild. Davey Allison finished 3rd that day. Unfortunately, some believe it was foreshadowing of events to come. Alan Kulwicki was killed in a plane crash in 1993 and Davey Allison was killed in a helicopter accident a few months later that same year.

My final pick would have to be at Daytona in 1984. It was Richard Petty's 200th win. It was his last Winston cup victory and President Regan was on hand to view it. Richard Petty is the most successful NASCAR driver in history. He is the winner of seven Daytona 500's and seven championships. His record of 200 victories is unlikely to be beaten. This was great race before his retirement in 1993.

Well, that's my top five and the reasons I chose them. I hope this makes your decision easier. Go to NASCAR.com to vote for your No. 1 race of all time. Then head over to the forum and let me know why you chose that one.



This site needs an editor - click to learn more!


Related Articles
Editor's Picks Articles
Top Ten Articles
Previous Features
Site Map





Content copyright © 2022 by Debbie Lester. All rights reserved.
This content was written by Debbie Lester. If you wish to use this content in any manner, you need written permission. Contact BellaOnline Administration for details.