Shooting at Omaha Mall Kills Nine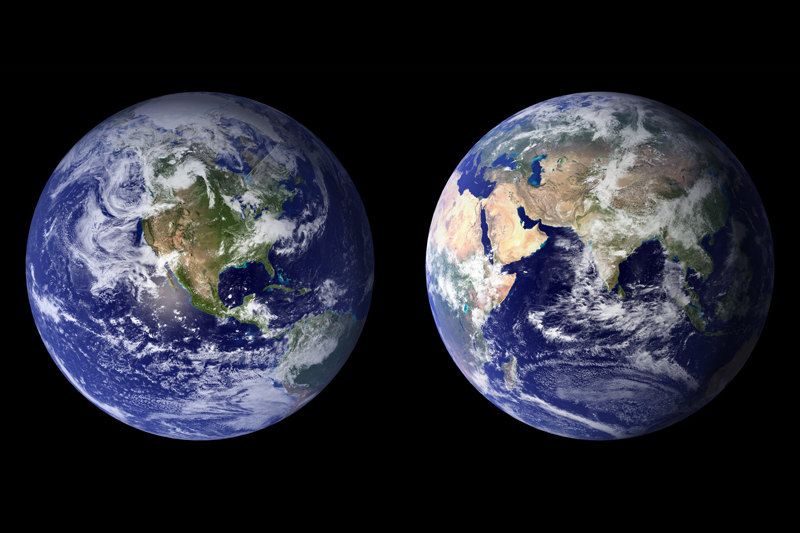 Robert A. Hawkins, 19, entered the Westroads Mall with a rifle on December 5 and at 1:42pm began shooting. He gratuitously took 8 lives before he took his own.

Terrified Christmas shoppers and passers-by fled the scene when Hawkins opened fire in the upscale department store, Von Maur. Some of the victims were standing in line to buy gifts. The fiasco ended when the gunman shot himself.

Recounting the horrifying experience, shopper Shaun Vidlak said, "I grabbed my wife and kids, and we got out of there as fast as we could." The sound of gunfire initially made him think it was construction. Screams from witnesses convinced him it was time to leave the premises.

Kevin Kleine, who was shopping with her 4-year-old daughter said, "My knees rocked. I didn't know what to do, so I just ran with everybody else."

Police later found a suicide note in the apartment Hawkins was living in that expressed love for his family and friends, but anger and malice toward his random victims, and even his own existence.

"I love you mommy. I love you dad…I'm so sorry for what I've put you through I never meant to hurt all of you…" he said in the note. "Just think tho I'm gonna be (expletive) famous."

In another part of the note, he expressed a different sentiment. "I've just snapped I can't take this meaningless existence anymore I've been a constant disappointment and that trend would have only continued."

Despite finding the note, authorities are not confident they will ever understand why Hawkins made the decision to open fire. The shooter had spent several years in foster care, treatment centers, and group homes, and had just been fired from his job at McDonald's. He also had apparently just broken up with his girlfriend and had a previous criminal record. Hawkins has been described by acquaintances as a "depressed" and troubled teenager.

Friends and family of the victims of this senseless act of violence are beginning their struggle to cope. Names and details of the victims have been released by authorities. They include: Gary Scharf, 48, an agricultural products salesman; Beverly Flynn, 47, a real estate agent and seasonal gift-wrapper at Von Maur; Angie Schuster, 36, a manager in the girls department at Von Maur; Dianne Trent, 53, a Von Maur employee; Janet Jorgensen, 66, an employee in Von Maur's gift department; John McDonald, 65, a retiree; Maggie Webb, 25, a Von Maur employee and the youngest victim in the shooting spree; and Gary Joy, 56, a Von Maur employee.

Since the incident, the Westroads Mall has reopened and a makeshift memorial for the victims has been created in front of the main mall entrance. Memorial services have begun for the victims as well.



Related Articles
Editor's Picks Articles
Top Ten Articles
Previous Features
Site Map





Content copyright © 2023 by Nicole Collins. All rights reserved.
This content was written by Nicole Collins. If you wish to use this content in any manner, you need written permission. Contact Ije Yvonne for details.