Horrorscope for the Quilter on Retreat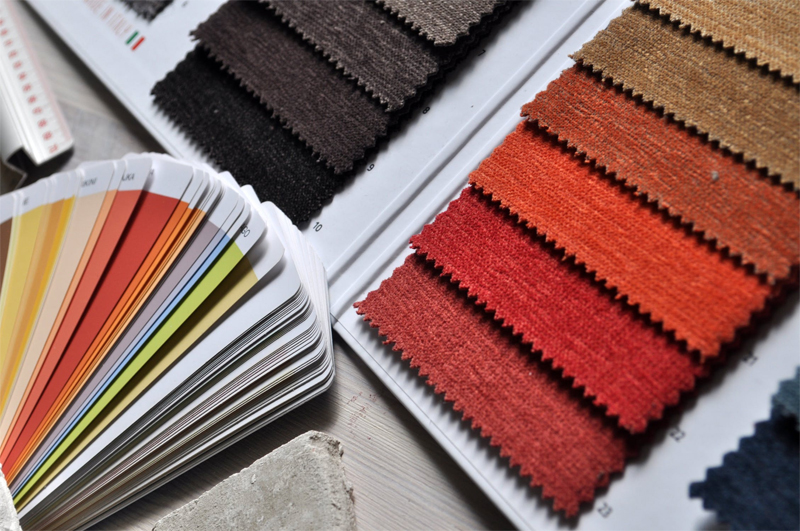 Here's a bit of fun from a very clever and funny quilter. Helen Evans has a wicked sense of humour and it's contagious. This funny lady is a Virgo (might tell you something!) and is from Devon Meadows, Victoria, Australia. Helen has given me permission to reprint this following "Horrorscope" that has been written for a group of quilters and given to them just prior to going on their annual retreat. It's a hoot. Thanks Helen.

Your Retreat Horrorscope.

Aquarius: You must learn to control your "Quilt Rage" at the retreat. Just because other Quilters are working more slowly than you, there is no reason to lose your cool. You should have learned from your last little episode (ignoring the damage done to a fellow quilter who cannot be named for legal reasons – lets just call her "Lefty"), that your Overlocker guarantee does not cover the removal of body parts or fluids. And, in your case, I don't think a "Stack & Whack" quilt is advisable.

Pisces: Good news & bad news. The good news is that the special, holy, once in a lifetime, never to be repeated, sell your soul for, fabric that you have been searching for over the past two decades has been found. The bad news? It is in your room-mate's suitcase. Distract her.

Aries: Your hand sewing is suspect to say the least. You have wasted much money on lessons to improve your hand work, but to no avail. You must have been a bad person in a previous life. That's Karma Sutra for you! Cut your losses & stick to machine work.

Taurus: You misunderstand!!! Crazy quilting does not involve illegal drugs or mind altering substances. Does the course requirement list include LSD? Cocaine? Of course not you silly! Use your creative outlets for good instead of evil. You may surprise yourself and actually make a nice Crazy Quilt.

Gemini: People have said crewel things about your embroidery. Ignore them. The fact that they are correct is beside the point. I could suggest the old adage "practise makes perfect", but in your case I don't see the point. For the retreat, stick to drinking, chocolates, gossip & a little foundation piecing or simple candlewick embroidery – that's what I do!

Cancer: With this retreat starting on the auspicious date of Friday the 13th, and your talent for those little "accidents" you probably should take extra care – at least on the Friday. Where it says on the cord of the hair dryer "Do not immerse in water", or on the telephone "do not use during an electrical storm", or in your Angel gift "Do not eat the packing material", note these instructions well! The rest of the weekend, you can do what you like. That's what natural selection is for.

Leo: In the normal course of events, what happens at retreat stays at retreat, however - if your actions in your place of residents are anything to go by - we are obliged to warn all other Quilters - for insurance purposes! So, fellow, non-Leo Quilters, you are advised to keep a careful eye on the following. (a) your champagne (b) your udder cream & (c) your DH's. You are also warned that this retreat may contain gratuitous violence, nudity & off-key singing, not necessarily in that order.

Virgo: For a very prim star sign, your behaviour can be disgraceful. Remember that this town is a refined olde worlde city – dating back to the glorious days of old. You will need a few lessons in etiquette before being let loose on the good citizens of this fine town. For example, to draw a waiter's attention a subtle flick of the wrist is all that is required. You do NOT yell at the top of your voice to attract attention.

Libra: To avoid more embarrassing incidents, you need a refresher course on correct quilting terminology. For example "Stack & Whack" is not an excuse for violence (see Aquarius), but a quick and easy method of making quilts. "Bugs in bottles" is another easy method of piecing that you can have great fun with. It should not be confused with Tequila, EVER. And as for, "Goose in a pond" or Puss in the corner" – fear of repercussions from the RSPCA prevent me from commenting.

Scorpio: With Mercury rising & Venus tripping over and head butting you in the solar plexus, the omens are not good for a safe retreat for you. It is best that you avoid sharp objects, such as rotary cutters & sharpened scissors, electrical devices, and all weapons of mass destruction. I suggest chat & sew (without the sewing) for most of the retreat – hang on, that is what you usually do anyway!

Sagittarius: Everyone was surprised when you purchased your new home. We didn't think a triple fronted brick veneerial was your style at all. Then, we heard about the granny flat – sorry - studio. First you persuade your DH that your MIL can come & live with you in said granny flat, then you make the purchase & suddenly decide to kick out granny, as the flat is much too big & will be wasted on her, however, it will make a perfect quilting studio. A true Quilter!!

Capricorn: You are concerned that your hot flushes will be a source of embarrassment at the retreat. It is time you looked on the bright side – & yes, you do look rather on the bright side at the moment – never mind - think of all that energy you will be emitting! Your legendary flushes could power a class full of sewing machines, or the air conditioning for at least two motels. You would certainly be doing your bit for global warming – creating green (or in your case bright red) energy. You may even get a discount at the retreat if you can reduce the power bills!



Related Articles
Editor's Picks Articles
Top Ten Articles
Previous Features
Site Map





Content copyright © 2022 by Judie Bellingham. All rights reserved.
This content was written by Judie Bellingham. If you wish to use this content in any manner, you need written permission. Contact Judie Bellingham for details.