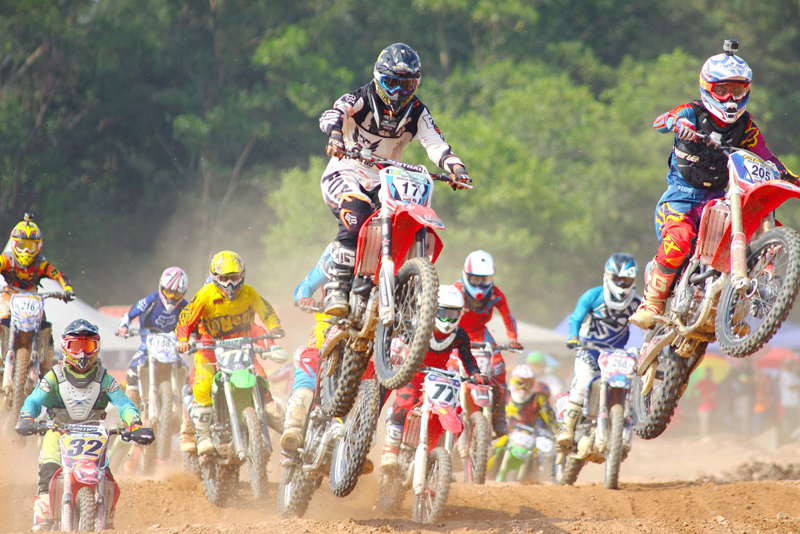 It was the battle of the Roush's coming to the finish at the Neighborhood Excellence 400 from Dover last Sunday. Perhaps not the best birthday present for Jamie McMurray, but certainly not a bad one. McMurray took the lead with 98 laps to go and he managed to hold on to that lead until just 3 laps shy of the finish. It would have been only his 2nd win, but teammate Matt Kenseth got a run on him and passed him, leaving McMurray to settle for 2nd place. A great battle between McMurray, Kenseth and Kevin Harvick for the last few laps made it a nail-biting, everyone on their feet finish, with Kenseth coming out the victor. Kenseth said that he felt bad for his teammate after putting up such a good fight. McMurray proved to himself and his team that they have what it takes to be a contender though, and I think that we will start seeing more of him in the front of the pack.

Looking at the big picture, Tony Stewart kept his word to all and got out of his car during the first caution. When he didn't immediately come in, we were all wondering for a minute if he had changed his mind to let Ricky Rudd relieve him as planned so that he wouldn't put any more stress on his broken shoulder blade. As it turned out, he stayed out so that he could lead a lap and gain five bonus points. The exchange of drivers went smoothly and Rudd was on his way. Rudd was disappointed that he didn't do better, but he certainly gave a valiant effort, finishing 25th. Stewart dropped one point in the standings, but that's still a better outcome than another DNF would have been. It was great seeing Rudd out there on the track, and he did say that he was considering options to drive next year.

Stewart has every intention of driving the entire race this week at Pocono. "You spend approximately two-thirds of your lap at Dover in the corners, where at Pocono you spend about 70 percent of your time on the straightaways," Stewart said. "The three corners are pretty unique and the tunnel turn (Turn 2) was pretty bumpy the last time we were there. Hopefully that won't hurt too much, but even if it does, it'll still be a lot easier than having to race at Dover for 400 laps." Hopefully his new ButlerBuilt seat will be a big help as well. "We think it's a better design," Stewart said of the seat, which is slightly wider in the shoulder area than the seat he was using. "It was time to put something new in there."

Sometimes I think that crew chief Chad Knaus just likes to hear his driver whine. Repeatedly, week after week, we hear Jimmie Johnson complain that his car isn't handling well and watch him struggle, sometimes even going a lap down, and then before you know it - there he is up at the front vying for the win. It's a great credit to his crew. It tells me that they can take even the worst handling car and turn it into one of the best on the track by the end. With Johnson starting the race in 42nd position, he had to share a pit stall with teammate Scott Wimmer. It continued going down from there for awhile as he went a lap down and at one point and sustained some minor damage from a wreck. But as bad as the first half of the race looked for him, the second half was just the opposite. Once he managed to get back on the lead lap, with every pit stop his car got better and better and he ended up crossing the finish line in sixth place. Not too bad of a day considering how it started. His team is the team that has cried wolf too many times for me to believe that they are going to have a bad day. Knaus always seems to know how to bring it home in the end. Maybe he just likes the challenge and the drama.

Your e-mails this week have been fun as always. The topics were varied, but focused mainly on Stewart's injury and Johnson's come from behind finish. One of you was particularly amusing. Larry from Austin told me that he was tired of the commentators constantly covering just a few of the drivers and not covering the entire race. I agree with you Larry, we shouldn't be able to know who their favorites are. But at least this past week, we did get to see most of the restarts instead of being at commercial when it went back green. Please keep letting me know how you feel!

Til next week......
This site needs an editor - click to learn more!


Related Articles
Editor's Picks Articles
Top Ten Articles
Previous Features
Site Map





Content copyright © 2023 by De Powell. All rights reserved.
This content was written by De Powell. If you wish to use this content in any manner, you need written permission. Contact BellaOnline Administration for details.