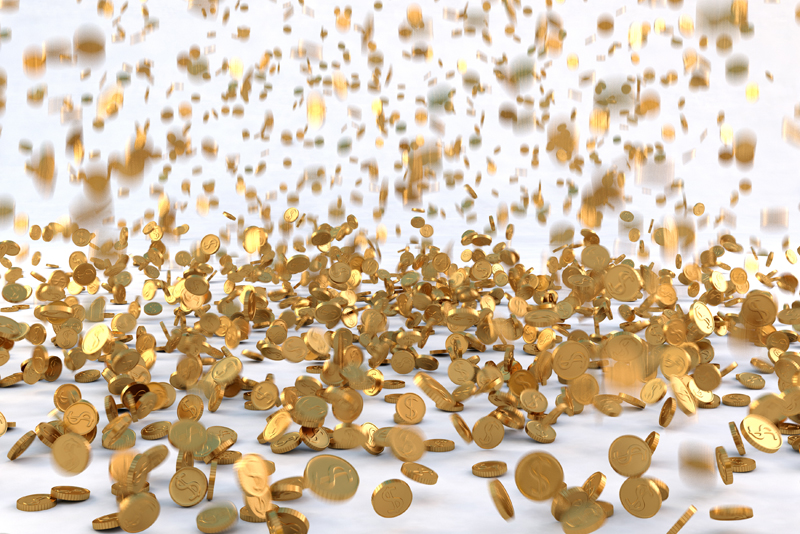 The U.S. Mint is facing a rather difficult challenge in seeking more cost effective coin options as it tries to reduce operating costs. One option that has been suggested is coated zinc. Plated coin technology is in common use by other countries and seems to have a good track record in regards to cost effectiveness and performance for day-to-day commerce.

The popularity of copper, bronze, and nickel plating over a zinc substrate can be attributed to several factors:

• Zinc is 8-10 percent lighter than the typical circulating coinage materials. As such zinc will yield more pieces per pound or kilogram, making the metal more cost effective to use.
• Zinc-based coins cam provide a more secure electro-magnetic signature as reported by Concurrent Technologies Corporation in the Mint's 2012 report to Congress. The report concluded that zinc-based coins would be more suitable for higher denominations.
• zinc-based substrates require less plating than steel-based substrates. Because zinc has more ductility, zinc-based coins are much less likely to experience major corrosion problems. Under normal handling, plated coins are generally more durable. If the zinc is exposed to the elements, it forms a protective barrier that slows down the corrosion process.

Of course the adoption of zinc, is going to face a lot of opposition from various groups. First off, the vending industry is going to have to be convinced to get on board with the idea. If zinc coins were adopted, vending machines would need to be modified to accept them. What this would cost to retrofit the machines is any ones guess at this point in time.

The companies that supply the Mint with copper and nickel, may not like to see their profits take a hit either. I am sure they have some powerful lobbyists on retainer to let Congress know their views on this issue. I do not know if the Mint has conducted any experiments on using zinc as a replacement metal in other coins besides pennies.

And getting Congress on board is going to be a challenge in itself. This part of the government is well known for being resistant to major changes to the nation's coinage. Sure it isn't too difficult to slip a few commemorative coins though the legislative process. but when you start talking about radically changing the metallic composition of the coins, things start to get a little difficult. Any way you cut it, switching to zinc-based coins is going to be a tough sell to begin with.



Related Articles
Editor's Picks Articles
Top Ten Articles
Previous Features
Site Map





Content copyright © 2023 by Gary Eggleston. All rights reserved.
This content was written by Gary Eggleston. If you wish to use this content in any manner, you need written permission. Contact Gary Eggleston for details.