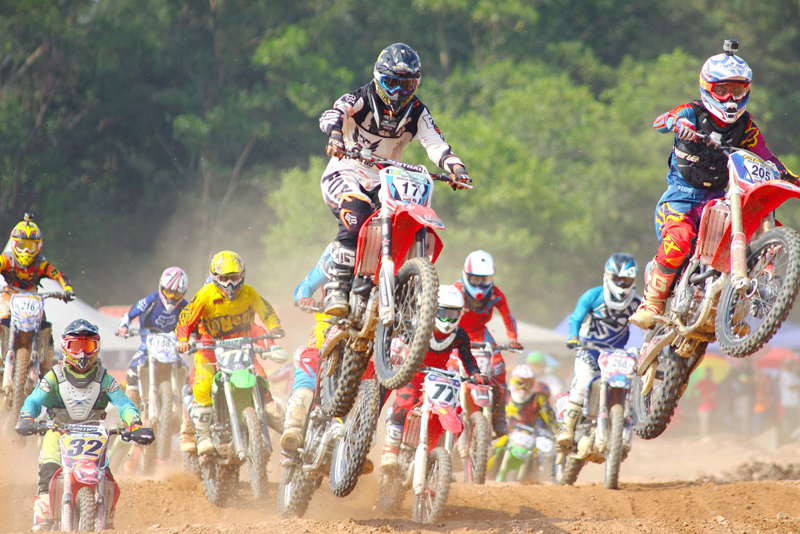 No burnouts for Kasey Kahne, in fact he didn't even get to drive to Victory Lane. Luckily for Kahne, his pit crew was fast and he barely beat Carl Edwards back out on the track before the race was red-flagged due to rain. Kahne and his crew were soaking wet as they walked to Victory Lane after the 3M Performance 400 was called on lap 129. Pole sitter Kahne continues on his hot streak with his fourth win of the season, making him the driver with the most wins this season. Kahne and his crew certainly seem to have figured out how to create both a great qualifying car and a winning car, as all of his wins this year have come from the pole position. There are many drivers that can get one or the other, but doing both in the same race is rare. Usually there are a lot of 'What ifs' when a race is called early, but in this case, the outcome looked like it would have been the same. Kahne's car was strong from beginning to end. Kahne moved up two positions in the standings and is now 3rd in points.

Tony Stewart seemed to be under a black cloud in Michigan. For the third time this season, Stewart had a DNF, this time due to a hard hit from Jeff Green on lap 22 that knocked him out of the race. Maybe it's something he learned in those anger management classes, but pounding on his bumper with a sledge hammer certainly seemed to help work out his frustrations with his situation. Stewart was understandably upset with Green, but Green apologized and admitted that he got a little too anxious. "I wouldn't do anybody that way, and Tony's a good friend of mine. I know he's racing for the championship and that top 10, but our Best Buy Chevy was really good at that point and I just got a little eager, I guess, like Tony said. Although known for his temper, Stewart is a man that forgives, and his temper soon cooled. Although disappointed with his third DNF of the season, he was optimistic about the upcoming races. He did take a hit in the standings, but is still solidly in the top 10 in 6th place.

Dale Earnhardt, Jr. looked great in his retro-look car which honored his father and grandfather. Do you think maybe his daddy was paying attention? Jr. led 3 laps and also finished 3rd. Earnhardt, Jr. has been finishing solidly for the past few races and gained two positions in the standings this week, now sitting in 4th. That's one thing that the more experienced drivers have figured out over their younger competitors. If you don't have a winning car, but you have one that is a solid top 10, then be happy with that, rather than trying to push your car into doing something that it won't do. Usually that approach just creates trouble.

I have to give a big thumbs-up to Adam Sandler for the most enthusiastic command to race ever. I thought John Travolta and Arnold Schwarzenegger did a great job, but Sandler certainly outdid all in recent history.

The biggest debate this week once again is about the National Anthem, although this week it isn't about our National Anthem, but Canada's. Evidently there are many that found it totally insulting and un-American to have the Canadian anthem played in Michigan before our anthem. There are a few different sides to this issue. NASCAR is rapidly gaining in popularity in Canada, and many Canadians attend the race in Michigan. Playing their anthem was acknowledging them and personally I didn't have a problem with it. However, the fact that the Canadian flag was flying at the same level as the American flag is not something that I felt was appropriate. The race is held in America and there should never be a foreign flag given the same honor as ours on American soil. I have been told that our anthem is played at some of the hockey games in Canada, so we were just returning the respect. I'm not sure where this is going to lead, but this is an issue that needs to be dealt with quickly before it gets out of hand.

This week we are heading for our first road course of the season, the Dodge/Save Mart 350 from Sonoma, CA. The road courses are some that many NASCAR fans barely tolerate, as the majority of the action takes place in the pits. There is very little passing. They are also the races that some owners bring in 'hired guns' and that is another bone of contention for many fans. I am one of those I suppose. I don't like any driver coming in for just a couple of races a year, especially if they are put in a car that is normally driven by someone else. There are plenty of our full-time drivers that don't have a problem on these courses though. Look for Tony Stewart, Jeff Gordon and Robby Gordon to be up front for most of the day. Stewart won this race at Sonoma last year, beginning his streak of wins for 2005.

Your e-mails this week have been very animated. Please continue to let me know what you think!

Til next week....
This site needs an editor - click to learn more!


Related Articles
Editor's Picks Articles
Top Ten Articles
Previous Features
Site Map





Content copyright © 2022 by De Powell. All rights reserved.
This content was written by De Powell. If you wish to use this content in any manner, you need written permission. Contact BellaOnline Administration for details.