There's Nothing Green about Chlorine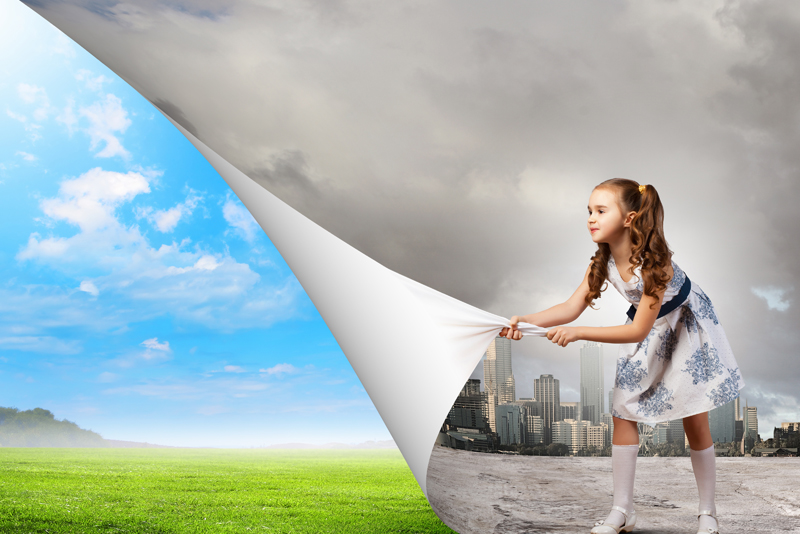 We as consumers often take for granted that products we use everyday must be benign if not harmless. We assume if it's something we purchased from our local, friendly grocery store in the nice packaging it must be safe. This is not always true; in fact one of the worst known offenders to the environment could be as simple as your white toilet paper. I can hear the gasps already! Let me back up a bit. You see, it's not the toilet paper itself but the chemicals that went into the making of that product - Mainly chlorine! The name chlorine is derived from chloros, meaning green; but don't be mistaken. There is nothing green about chlorine. Humphry Davy, who gave chlorine its name, was referring to the color of its noxious, poisonous gas.

We as consumers are exposed to it everyday. It's in our drinking water, swimming pools, plastics (PVC!), textiles, insecticides, paints, building materials, household cleaning products, and of, course, our white paper. Chlorine is used to bleach the wood pulp for making paper. Chlorine, in fact, is one of the most commonly manufactured chemicals in the United States and its product, polyvinyl chloride (PVC) is a plastic like no other. PVC is a health hazard to manufacture and handle. It can't be disposed or even recycled! The Association of Post Consumer Plastics Recyclers declared efforts to recycle PVC a failure and labeled it a contaminant in 1998. From an environmental perspective the toxins that are created during the production of PVC, specifically dioxin, have been known to cause severe damage to one's health: cancer, birth defects, and endocrine disorders.

Currently there is a call for a chlorine phase-out. Greenpeace and other environmental organizations are putting the pressure on manufacturers and government officials to ban the use of chlorine in all products; and the call is being heard and heeded! Today many companies have begun to remove the use of chlorine or PVC from their products: Microsoft, Lego, Nike, and Mattel. There are numerous manufacturers of paper and household cleaning products that do not use chlorine: Seventh Generation, Bio-Kleen, and Ecover. Cities are also responding. I know as a contractor here in San Francisco that PVC is not allowed as a building material; it's also banned in New York.

So what can you do as a concerned consumer? First, I will agree it's not easy to avoid chlorine completely since it's so prevalent in our society; but here are some tips to start with:

•Look for paper products that say "bleach free", or "whitened without chlorine"
•Do not use cleaning products containing chlorine; look for the eco-friendly alternative.
•Purchase a water filter system for your home
•Do not let your contractor install PVC (or ABS) piping in your kitchen or bath remodel project: use cast iron, steel or copper.

Don't be fooled by those who say chlorine is an essential component to our daily living, because the eco-friendly alternatives are healthier and often times superior.



Related Articles
Editor's Picks Articles
Top Ten Articles
Previous Features
Site Map





Content copyright © 2023 by Arcadia Maximo. All rights reserved.
This content was written by Arcadia Maximo. If you wish to use this content in any manner, you need written permission. Contact Farjana Amin for details.