Natural Hair Color - Henna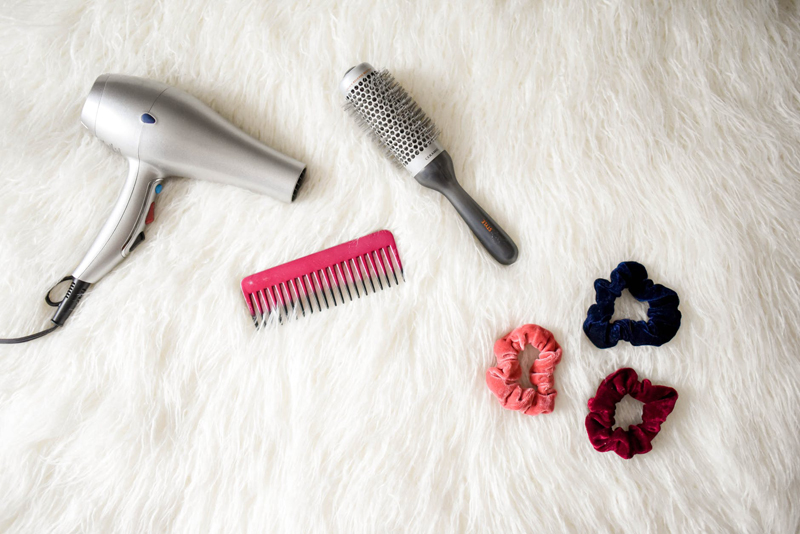 The use of the natural hair coloring, Henna, is ancient. Possibly the very first form of hair color, it was used by Cleopatra and is mentioned in the Bible in Song of Solomon. When the women of ancient Asia and the Mediterranean coast of Africa, wanted to change their look, they couldn't run down to the nearest drugstore for a hair dye kit. Instead, they went out to the field and gathered the leaves of a shrub known as Lawsonia inermis (Henna). The plant contains the red-orange dye molecule, Lawsone, They ground the leaves into a powder, mixed it into a paste and applied it to their hair for various sultry shades of red.
Although many sales companies offer many shades of 'henna' ranging from blonde to black, I have been assured that natural pure henna comes in only one color –
red
. Any henna product that is not red is a compound and not pure henna.
Other shades can be created by adding other plant dyes. Natural hair color practitioners use ingredients such as:
Indigo:
A plant that contains a dark violet blue dye. It produces various shades when mixed with henna.
Woad:
A plant that produces a blue dye that can also be mixed with henna to adjust the shade.
Walnut:
The leaves or green walnut shells produce brown hair dye when mixed with henna. There is a high percentage of allergy risk with walnut.
Senna:
This is sometimes sold as neutral henna. Senna contains a gold blonde hair dye.
Saffron
Also used to create blonde hair dye
Chamomile
Another blonde hair color
Henna and other natural dyes do not lighten hair. To get a light or blonde color, your hair must be naturally light or be pre-lightened with bleach.
Henna hair color is not an exact science. As I did my research around the web, I found that those who love henna and playing with hair color, often add their own ingredients to adjust and individualize their personal shade. Some of the more interesting additives are: paprika, orange spice tea, lavender, red wine, ground cloves, coffee grounds, dried limes, sugar and even vanilla yogurt!
If you are used to the relatively instant results of traditional chemical hair color, be prepared to be patient when using henna. I'm told that it must be left on your hair for 4 to 6 hours, and then, after it is rinsed off, it will continue to develop and darken for several more days.
I have been told that only pure henna should be used over chemically enhanced hair such as chemical hair color or permanent waves and then a strand test should always be done first. I would not suggest using chemical hair color or permanent waves over henna'd hair.

Hair Color EBook
Learn to do your own hair color or to make educated choices at the salon! This book contains all you need to know, from choosing a color to putting it on and avoiding problems.
This site needs an editor - click to learn more!

You Should Also Read:
Getting Back to Natural Hair Color
Hair Color Retouch
Choosing the Perfect Hair Color




Related Articles
Editor's Picks Articles
Top Ten Articles
Previous Features
Site Map





Content copyright © 2022 by Lynne Chapman. All rights reserved.
This content was written by Lynne Chapman. If you wish to use this content in any manner, you need written permission. Contact BellaOnline Administration for details.