Barn Anew B & B and Country Retreat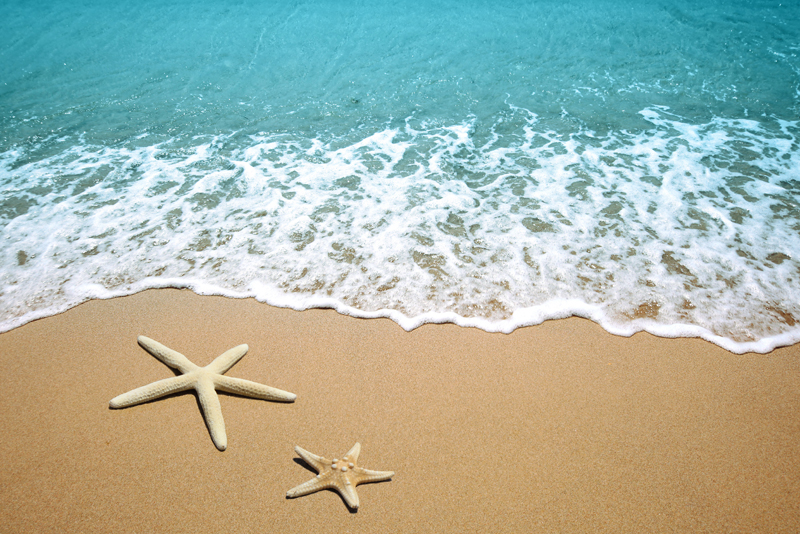 Western Nebraska is filled with a wealth of rich history. From prehistoric fossil beds, traces of early Native American civilizations, the history of western farming and ranching, to the wagon ruts worn into the prairie that mark the original roads west.
A half-million pioneers followed the Oregon, California, and Mormon trails west.They used the massive rock formations that tower above the dusty plains such as Sentinel Rock, Courthouse and Jail Rocks, Scotts Bluff, and Chimney Rock, as landmarks to guide them to, and through Mitchell Pass, and the steep surrounding bluffs in search of a new life in the west.
It was here too, where the riders of the Pony Express rode through Mitchell Pass from 1860-1861. The Pony Express came into existence to try and speed up communication between the gold fields in California and the people back east. Riders could make the 1,900-mile trip from Sacramento, California to Saint Joseph, Missouri in 10 days. The Pony Express was short lived however, as the telegraph soon followed. The plains and prairies of Western Nebraska have many stories to tell and this area is definitely worth a visit.
Just minutes from Scotts Bluff and Gering, is a delightful retreat one can use as home base while exploring the beauty and history of this area. Barn Anew is a stunningly renovated and remodeled 1905 barn that has been transformed into a beautiful B & B inn. With its four comfortable guest rooms, a bright and cheery sunroom, a delightful patio, inviting balcony, beautifully landscaped grounds and a magnificent view of Scotts Bluff National Monument in the distance, guests will find it hard to leave, which is precisely what happened to current owners, Allan and Cher Maybee.
The Maybees had come to a family reunion in the local area and were staying at the B & B. Cher Maybee awoke in the middle of the night, waking her husband, she said, "Allan, did you know this place is for sale?" The Maybees purchased the B & B and have owned it for ten years.
Allan and Cher have lived full and exciting lives chock full of wild, and wonderful experiences, and exciting adventures they eagerly share with their guests. To mention just a couple of their adventures, both Cher and Allan have ridden both the Oregon and Santa Fe trails on horseback. There are many more adventures they love to share with their guests. They also share their vast knowledge of trail history, and life experiences, through writing and lecturing, and in friendly conversation over a cup of coffee with their many guests to the Barn.
The Maybees spent over 30 years teaching school in Riverton, Wyoming, where the Wind River Indian Reservation is shared by the Eastern Shoshone and Northern Arapaho Indian tribes. It was here they made friends with the local Indians and were given many gifts of unique, and beautiful pieces of Native American arts and crafts.
Their collection is on display throughout the Barn. The rooms are decorated with not only their magnificent collection of Native American arts and crafts, but also Western arts and artifacts. Their collection includes many original and authentic pieces of artwork, Remington sculptures, Pony Express gear, and Native American dress, that adds to the rich, historic decor of the Barn.
While Cher cooks gourmet breakfasts for their guests and keeps the inn running smoothly, Allan is a veritable Jack-of-all-trades. One of his many talents is restoring old covered wagons. He has restored at least nineteen wagons, with number twenty on his "To Do" list.
Some of Allan's cozy and beautifully restored 100-year old sheep herders covered wagons, are also used as B & B lodging for those wishing to spend a night experiencing the life of an early pioneer heading west across the prairie.
The Barn is also a great location for weddings, family reunions and any special occasion. The Barn is a B & B like no other, and guests will be eager to find a reason to return over and over again. For more information, you can visit: www.barnanew.com, or call for reservations at: 308-632-8647. For more information on visiting Western Nebraska you can visit: www.visitnebraska.com, www.geringtourism.com, or www.visitscottsbluff.com.
For info on Western Nebraska's Carhenge, the artistic sculptural creation of Jim Reinders that replicates the English Stonehenge with full size automobiles, click the related link below.
You Should Also Read:
Alliance Nebraska and Carhenge


Related Articles
Editor's Picks Articles
Top Ten Articles
Previous Features
Site Map





Content copyright © 2022 by Hazel M. Freeman. All rights reserved.
This content was written by Hazel M. Freeman. If you wish to use this content in any manner, you need written permission. Contact Hazel M. Freeman for details.