Monster by Walter Dean Myers—A Review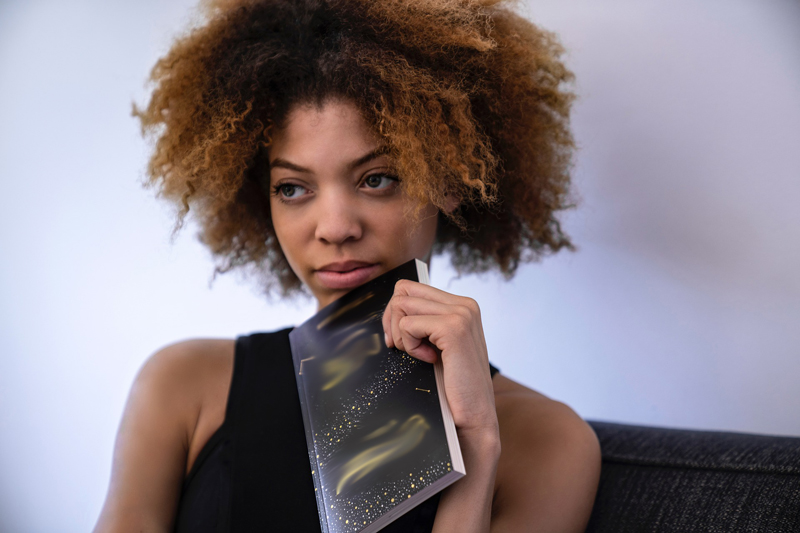 One of the most amazing books I have ever read is "Monster" a novel for teens by Walter Dean Myers. Monster is not only a well written story rich in content, but it is also very relatable and thought provoking.

"Monster" is about a sixteen year old boy named Steve Harmon who is in jail accused of having a role in the murder of a convenience store owner. The question at the center of the case is whether or not Steve was the lookout for the killer and gave the "all clear" signal for the commencement of the robbery or whether he was just at the wrong place at the wrong time.

The design of the novel itself is very unique. You are invited into the ordeal of this young man through the words he writes in a notebook and his script. Steve Harmon is an aspiring filmmaker and in order to deal with his incarceration and trial, he writes everything that happens to him in a script format. The journal writings that are spliced in between the script pages give you insight into Steve's character and life before the robbery and murder. We also discover how he feels about being incarcerated as he records the events that occur within the prison walls. In one journal entry at the very first page of the novel states:

"The best time to cry is at night, when the lights are out and someone is being beaten up and screaming for help"

In another journal he writes:

"They take away your shoelaces and your belt so that you can't kill yourself no matter how bad it is. I guess making you live is part of the punishment."

Through entries such as these, we are let in to Steve's often troubling world and the hopelessness or prison life.

The courtroom dialogue and "script" are also a very engaging part of this book. The courtroom drama is fast paced and through the dialogue we have a front row seat in the courtroom as Steve goes through his trial.

As Steve goes through his trial he tries to cope with the events that are unfolding before him he also deals with a challenge of his identity when the prosecutor brands him "monster" a designation he truly does not understand despite the circumstance of his arrest. The trial and incarceration have Steve searching himself to prove to others and to himself that he is not the "Monster" he is being depicted as.

"Monster" by Walter Dean Myers is a wonderful book for teens. Myers weaves the story of a teen that gets caught up in a violent world he has no control over. This is something most teens today can relate to. Teens will enjoy the unique style of the book and will be challenged by this emotional story that asks some difficult questions.



Related Articles
Editor's Picks Articles
Top Ten Articles
Previous Features
Site Map





Content copyright © 2022 by Sonya L. Wilson. All rights reserved.
This content was written by Sonya L. Wilson. If you wish to use this content in any manner, you need written permission. Contact Nina Guilbeau for details.