Award Winning Plants for 2006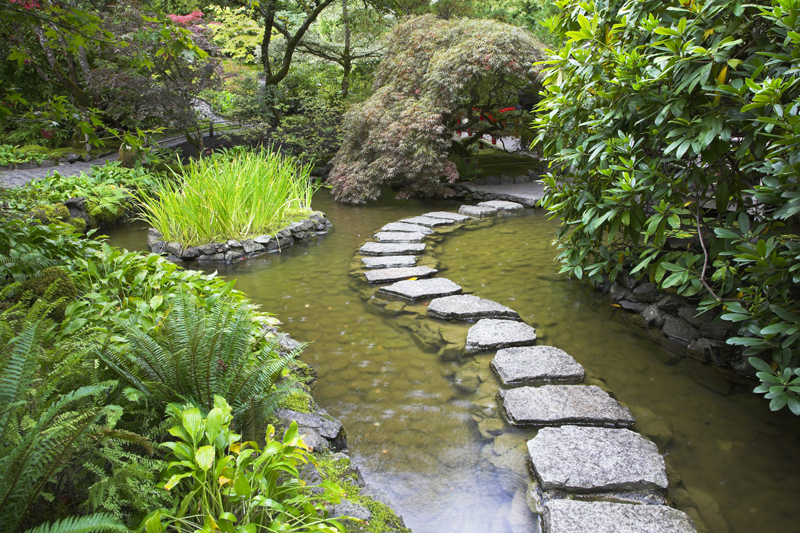 Each year, some of the best trees, shrubs, and woody vines are singled out for special honors. Here are details on some of the 2006 winners.

In Wisconsin, Winter King hawthorn was chosen as one of the 2006 Plants of the Year. A reliable tree, this is especially suitable for urban areas. It does best in zones four through seven. Winter King is a rounded, vase-shaped tree. Noted for its attractive, peeling silver bark, this offers interest throughout the growing season. During spring, the tree produces masses of creamy white flowers in clusters. The colder months bring gorgeous, reddish-orange berries. For the fall, there's also colorful red or golden foliage.

Limelight Panicle hydrangea was named a Gold Medal winner by the Pennsylvania Horticultural Society. This is the sensation of the year. It is highly recommended for zones three through eight. It is available at garden centers as a Proven Winners ColorChoice shrub. Limelight reaches about six to eight feet in height. A reliable flowering plant, it is covered with masses of creamy white flowers that later deepen to lime green. During the fall, they dry and turn pink.

The Chinese snowball viburnum was awarded a gold medal in Georgia. A dense, rounded shrub, this grows to over six feet in height. It is suitable for use in shrub borders and as a specimen. While the foliage may be semi-evergreen in the South, it will behave as a deciduous shrub in colder areas. During the spring, giant clusters of snowball-like flowers open. These can be over six inches across. During mild years, there may be a repeat bloom during the fall in warmer climates.

By coincidence, Amethyst Falls wisteria was honored by both Florida and Georgia. In Georgia, it was awarded a gold medal, while in Florida it was named as one of the 2006 Plants of the Year. This deciduous woody vine has numerous qualities, such as its tolerance to drought and the fact that it is shunned by deer. In addition, it isn't as vigorous as some wisterias. Flowering at a young age, Amethyst Falls features purplish-blue blossoms that open in small clusters. These have a delicate fragrance.

For 2006, the American Rhododendron Society awarded Rhododendron of the Year awards for a number of cultivars. The organization singled out particular ones for each area of the country. Of the ones for the Northeast, Ken Janeck, a Rhododendron yakushimanum hybrid, is a dwarf, spreading shrub that reaches a little over three feet in height. The funnel to bell-shaped blossoms open in clusters. These start off soft pink, later fading to white. They are decorated with green spots in the throat. Earlier, this received an award of merit from the Royal Horticultural Society in Britain. It was introduced during the 1960's.

Pink Pearl rhododendron was named as a winner for the Southwest. This is a hybrid of Rhododendron broughtonii and Rhododendron George Hardy. Considered to be one of the most widely cultivated, this heirloom has been in cultivation since the 1870's, and received an award of merit from the Royal Horticultural Society. This vigorous plant tends to become lanky and bare towards the base. Red in bud, the deep pinkish-lilac blossoms emerge in large heads. These flowers are funnel-shaped, and have dark markings. As the blossoms fade, the edges become white.

In Kentucky, Wolf Eyes kousa dogwood was named as one of the plants of the year. Hardy to zone four, this plant reaches ten feet in height with an equal spread. This compact tree grows best in partial shade. Too much sun can burn the foliage. Wolf Eyes provides red or pink fall color. The narrow leaves are noted for the colorful white along the edges and greenish-gray towards the center. It brings four seasons of interest, including peeling bark during the winter, and red, strawberry-like fruits during the fall. In the spring, this floriferous tree is covered with star-like, white blossoms.

Variegated aralia (Eleutherococcus sieboldianus Variegatus) was also named as a winner by the Pennsylvania Horticultural Society. This deciduous shrub is best suited to zones four through nine. It grows to about six to eight feet tall and wide. Aralia blooms during May and June, producing greenish-white flowers. This plant prefers full to partial shade. Considered a low-maintenance plant, it is recommended for hedges. Variegated aralia has thorns, so be careful when working around it.




Related Articles
Editor's Picks Articles
Top Ten Articles
Previous Features
Site Map





Content copyright © 2021 by Connie Krochmal. All rights reserved.
This content was written by Connie Krochmal. If you wish to use this content in any manner, you need written permission. Contact Connie Krochmal for details.