Some 2006 Award Winning Herbaceous Plants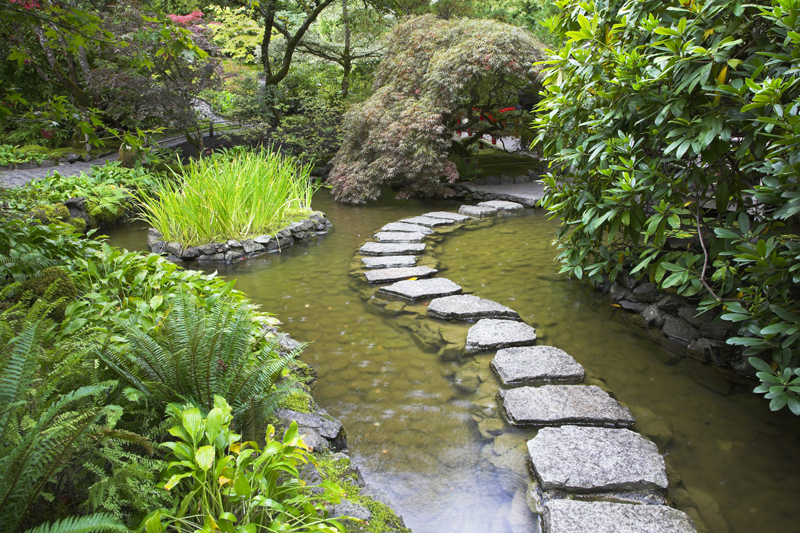 2006 has been a banner year with a large number of herbaceous plants being designated as award winning. Here is a look at some of them.

Each year since 1996, the American Hosta Growers Association has selected a Hosta of the Year. For 2006, they chose Striptease hosta. A large, vigorous plant with a fast growth rate, this grows to a little over 1½ feet in height. Give this plant plenty of room for it can reach four feet in width. The name refers to the leaves, which have stripes of gold and brown towards the center. In July, the tall flower spikes are covered with lilac blossoms.

The American Ivy Society named Anita ivy as the Ivy of the Year for 2006. Hardy to -10 degrees Fahrenheit, this has a mounding growth habit. It can be grown indoors as a houseplant as well as outdoors in many areas of the country. Suitable for all exposures from full shade to full sun, this adaptable plant can also be trained as a topiary. Under good growing conditions outdoors, the foliage reaches around an inch in length, slightly larger than it does indoors. This is dark green. Along the center of the leaf, it tends to curl upwards. This variety is classified as a miniature bird foot ivy.

For 2006, the All-American Gladiolus Selections choice is Prince Charming gladiolus. These can grow to about four feet in height. The flower spikes begin appearing about 2½ to three months after planting. They are two feet long. The plant grows to four feet in height. The triangular blossoms grow to three inches across. These feature ruffled petals that curl backwards. The lower petals are a slightly darker shade of red.

Regarding annuals, a number did especially well at the Penn State University trials. Of the verbenas, Tropical Breeze Lilac verbena proved to be exceptionally tolerant of the summer heat, and continued to bloom. The lovely blossoms are lavender-rose.

Of the petunias, Double Vision Silver Vein petunia was the highest ranking in the Penn trials. A vigorous, early flowering plant, it bloomed throughout the summer during the trials. This low growing petunia has a spreading growth habit.

The Florida Plants of the Year for 2006 include African blue basil. This hybrid has large, attractive foliage and colorful, purple flower heads with touches of white.

Concerning the 2006 Georgia Gold Medal winners, several species of Cuphea were among the winners. These proved to be quite tolerant of southern summers. The species included the cigar flower or firecracker plant (Cuphea ignea). This has petalless flowers with brownish ends that resemble cigar or cigarette ash. It is named for the glowing red tubular-shaped blossoms that grow to an inch in length. In my garden, this tender annual never ceases blooming throughout the hot summer. It grew to about two feet in height. In cold climates, it can be taken indoors as a houseplant for the winter months.

Among the Theodore Klein Plant award winners in Kentucky was blue wild indigo, which is native to the East. It is suited to zones three through nine. This fast-growing perennial has attractive, blue-green leaves. The blue-violet blossoms resemble those of peas. They open on foot-tall stalks. These reach four feet or so in height. Blue wild indigo blooms early in the season, providing vivid purple to red fall color.

In Wisconsin, Northwinds switchgrass was named one of the 2006 Plants of the Year. This dwarf plant brings exceptional gold color. Reaching six feet in height, the upright leaves have a stiff texture. The flower stalks are held well above the leaves. This is hardy to zone four.

As part of the Plant Select program for the Rocky Mountain and Plains states, Bridge penstemon was selected as an award winning perennial for 2006. Hardy to zone four, this floriferous plant blooms for a long period during the summer. It bears tiny, scarlet tubular shaped blossoms that are irresistible to hummingbirds. Reaching about two feet in height, this has narrow, small foliage.




Related Articles
Editor's Picks Articles
Top Ten Articles
Previous Features
Site Map





Content copyright © 2023 by Connie Krochmal. All rights reserved.
This content was written by Connie Krochmal. If you wish to use this content in any manner, you need written permission. Contact Connie Krochmal for details.