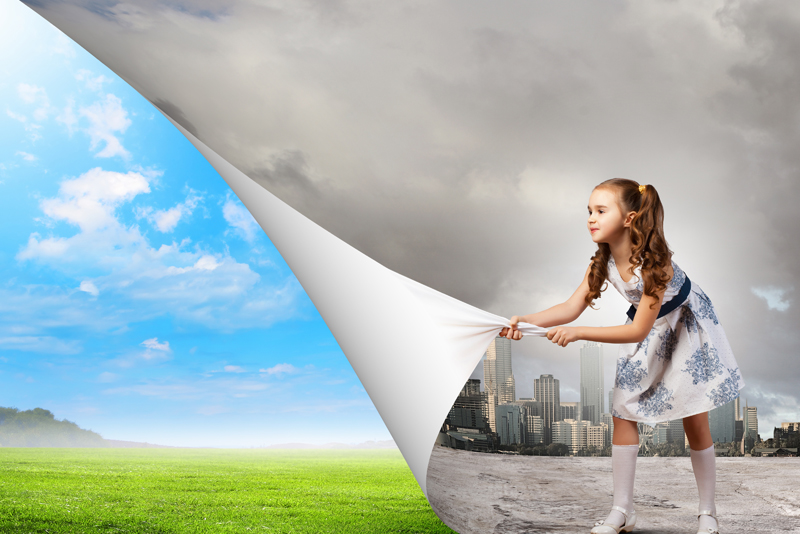 What some of you many not know is that I'm a general contractor with an emphasis on green building. Most of my clients know this, and have never questioned it. Until recently when meeting with a prospective client; I was asked what is green building? My jaw dropped slightly! It dawned on me then that not everyone knows about the
green movement
. This client actually wanted to know how this was different from conventional methods. Was it better, and how much was it going to cost? I have to admit I had a hard time answering the questions because I felt so caught off guard. It's been a long time since I've had to explain green building, and I foolishly assumed EVERYONE knew what it meant. I often times forget that people don't read my articles because they are well versed in the subject matter, but because they are trying to learn about it themselves.
So what is green building?
Green building is a structure that is designed and built in an environmentally friendly and energy efficient way.
I break it down into two categories:
1.Green building is the use of eco-friendly building materials.
2.Treating your whole house as an energy efficient system.
They both complement each other. Clients and, some times, other builders have told me they have gone completely green in their homes once they've installed bamboo floors! I try not to laugh. That's a great start and step in the right direction but there's so much more to it. You can use all the eco-friendly products you want; but it's counterproductive if you are still running outdated appliances that aren't energy star rated. The AC runs all night because you have it set at 68 degrees or the heater keeps kicking on because air keeps escaping through leaky ducts, and faulty windows! Perhaps you're still using toilets with 3.5 gallons per water flush. No showerheads have been converted to low-flow, you could heat the house with heat emitting from all your incandescent bulbs, every seven years you have to re-roof and you keep using asphalt shingles, your contractor didn't use a formaldehyde-free insulation for the nursery addition –I could go on and on. So you see there's more to green building than a coat of low VOC paint.
How do you get started? It depends on what you are doing. Are you building from the ground up or remodeling?
If your project is new construction your first step would be getting a good qualified architect who has experience in green design and construction. An architect with this type of background isn't going to just design a pretty building without assessing the land first. Where you position your building on your lot is an integral part of the design process. Your architect will also be able to help you make sustainable design choices and spec-out green building materials for the contractor to use. It is also at this time that you can really explore all the construction options available besides traditional wood framing; from strawbale construction, adobe, SIPS, and Rastra. What goes into the home should be taken into account: solar panels, metal roofs which last the lifetime of the house, fly ash in concrete foundations, reclaimed lumber, Hardi plank boards for exterior cladding, water treatment systems, and the landscaping.
Next, your choice of contractor is just as crucial. Take your time! Most importantly, above all other things make sure you are working with a state licensed general contractor and subcontractors. I've heard TOO many horror stories over the years of people getting ripped off and of shoddy craftsmanship. Finding a green builder is great but not always necessary as long as the contractor you are working with is open to working with new materials they may not have used before. Remember all contractors were new to green building at one point in time. Here's an example: A client wants to use recycled glass tile in her bathroom. As the installer, how I lay the tile hasn't changed, only the type of materials I will be using. I still have to cut the tiles, measure correctly, and lay-out the pattern according to the design plan – that's all the same.
As the homeowner, whatever you can do to educate yourself on green building will greatly impact your project as well. There are websites and organizations that provide free information to the public on this industry. The
US Green Building Council
is one organization at the forefront. They have set standards for the green building industry and monitor what is being done. USGBC uses LEED (Leadership in Energy and Environment Design) as a tracking system for "greenness" in a building. There are four levels of certification: certified, silver, gold, and platinum. LEED requirements in commercial buildings have been established for sometime, USGBC have now begun to focus their attention to residential structures. Here are some other organizations with lots of information:
•
adprs
•
Canada Green Building Council
•
New Urban Guild
•
World Green Building Council
•
Earthship Biotecture
Much of what I've mentioned above applies the same to remodeling. Most remodels involve the kitchen, bath or an addition. Although you are not addressing the structure as a whole; here is perfect time to look at your home's energy systems and if the budget allows make the necessary changes. A good idea is to have your home tested for "leaks". Bring in energy efficient experts to give your home an evaluation. This will help you determine where you should be spending your money. You can locate one here:
Energy Expert Locater
. It also goes without saying that now is the time to change out the old appliances to
Energy Star
rated appliances and water conservation fixtures such as oxygenated shower heads, and dual flush toilets. Tankless water heaters can be installed inconspicuously under a sink. These can reduce the use of natural gas. Here's a great list from
HGTVpro
on getting started with green remodeling. It offers advice on what you can do and when you should hire a contractor.
Green building is here to stay both figuratively and literally. Eco-homes cost less to operate, resale at a higher value, last a lot longer and take into consideration the impact we are having on the environment. I believe green built structures will become the norm. It's met with very little opposition, and costs to build green aren't as exorbitant as once perceived. People are starting to get the message, even those who may not in the beginning have known what green building entailed (like my client); once explained they prefer green construction over all others. It's kind of like the saying from the movie The Natural, "if you build it, they will come."
You Should Also Read:
The Power of the Sun


Related Articles
Editor's Picks Articles
Top Ten Articles
Previous Features
Site Map





Content copyright © 2023 by Arcadia Maximo. All rights reserved.
This content was written by Arcadia Maximo. If you wish to use this content in any manner, you need written permission. Contact Farjana Amin for details.