Fleuroselect and Florastar 2006 Winning Plants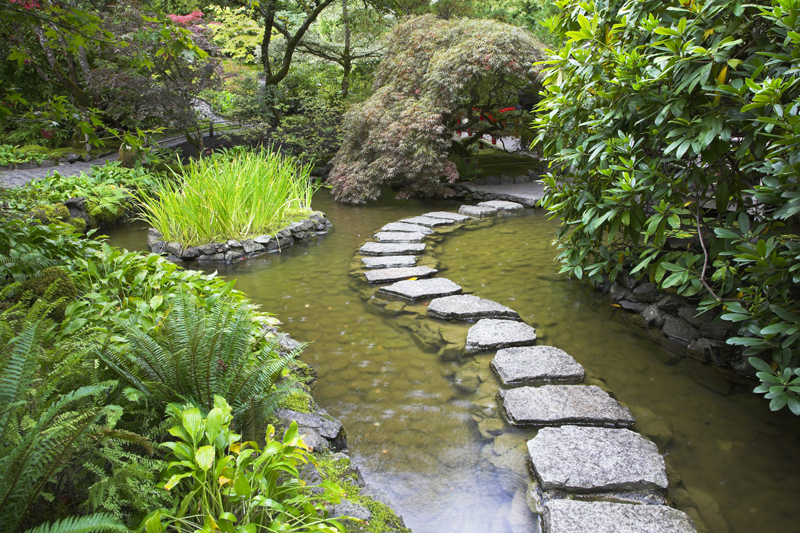 Each year the Florastar and Fleuroselect organizations announce their award winning plants for the year.

The Florastar program focuses on new outstanding container plants. For 2006, they honored two geraniums and an annual daisy. These plants were judged on various criteria, such as their disease tolerance, form, fragrance, and other qualities.

Royal Pink Light geranium is a well-branched, floriferous ivy geranium. Typically, a number of flower heads open at a time so that the plant is a mass of medium pink blossoms. This tends to flower better when it receives adequate sunlight. Royal Pink Light is early flowering.

Global Red geranium is a bushy, yet compact plant with an upright form. It is noted for its attractive, dark green foliage, and large trusses of blooms. This blooms throughout the season.

Kenai Grande Pineapple osteospermum refers to the oversized, creamy-yellow, daisy-like blooms. Quite vigorous, this floriferous plant blooms all summer long. The plant has a mounding to upright growth habit. Like all osteospermums, this prefers to be kept a little dry. So, allow the top of the potting soil to dry out between waterings. This blooms best when it receives full sun.

Several other container plants received a merit award in 2006 from Florastar.

Global Salmon Rose ivy geranium is in the same series as Global Red. This one has compact stems and a strongly branching, mounding shape. Especially tolerant of heat, this has large, semi-double blossoms.

Royal Dark Burgundy ivy geranium is in the same series as Royal Light Pink geranium. A vigorous plant with a uniform shape, it is recommended for hanging baskets and pots. This variety features dark burgundy flowers that range from fully double to semi-double. They are beautifully displayed against the very dark foliage.

Colorcade red improved ivy geranium was another one that received a merit award from Florastar. A well-branched, fast-growing plant, this begins blooming very early. Especially suitable for hanging baskets, this has vivid scarlet blossoms.

In the case of Fleuroselect winners for 2006, these were judged for their garden performance and suitability for container gardens. Among this year's winners were several perennials and annuals.

Freelander self heal (Prunella grandiflora Freelander) is a perennial that can be grown from seed. This plant blooms the very first year. The blossoms vary from pink or blue to white. They grow to an inch wide. A dwarf, well-branched plant, Freelander only reaches about six inches in height with an equal spread. It is recommended for rock gardens, edging, and bedding plants. Its size makes it perfect for planting at the front of flower borders. This perennial would also make a suitable ground cover and a container plant. Freelander self heal must have well-drained soil in partial shade.

Ellagance Sky lavender is an unusual kind of Munstead lavender that can be grown as an annual or perennial. Like Freelander self heal, this also blooms the first year. In subsequent years, this perennial will bloom throughout most of the growing season. It grows to about a foot in height with an equal spread. The shapely, bushy plants have blue-violet blossoms. This makes a great container plant.

Viva Fluor Rose 2006 petunia has a spreading or trailing growth habit. Less than a foot in height, it grows to be two feet across. The blooms are especially large—up to three inches wide. These appear all season until frost. They're pinkish-lilac. Like all petunias, this needs full sun. It is excellent for hanging baskets and other pots.

Molimba Mini White daisy (Argyranthemum frutescens) is a versatile upright plant. It can be grown indoors or outdoors in beds and borders as an annual during the summer months. Flowering freely during the growing season, this daisy has pure white blossoms with lovely golden centers. The flowers reach an inch across. The attractive foliage is grayish or silver. Molimba Mini White reaches nearly a foot in height with a width of 1½ feet.







Related Articles
Editor's Picks Articles
Top Ten Articles
Previous Features
Site Map





Content copyright © 2023 by Connie Krochmal. All rights reserved.
This content was written by Connie Krochmal. If you wish to use this content in any manner, you need written permission. Contact Connie Krochmal for details.