Consistency and NASCAR....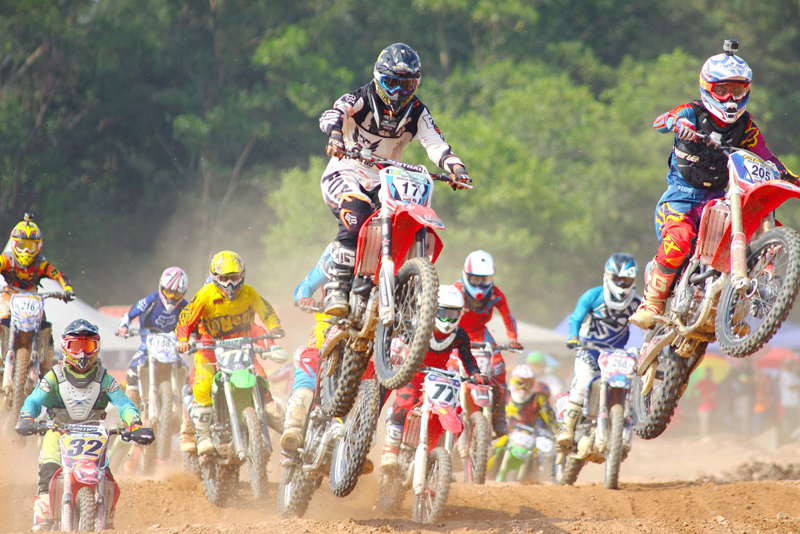 Consistency and NASCAR - that's a great definition for an oxymoron if I ever saw one. The missing black flag is no longer missing, and was used not just once but twice in the Pocono 500 from Pocono Raceway last weekend. The whole circus started early in the race when rookie Clint Bowyer moved up the track on lap 31, squeezing Tony Stewart into the wall. Stewart angrily shook his fist at Bowyer and then turned into Bowyer, sending him into a spin which unfortunately also collected Carl Edwards. At this point there were three angry drivers as well as threats of retaliation on the radios. Stewart was black flagged for rough driving and made to serve a 1 lap penalty. When a driver has been punished, this also makes him ineligible for the Lucky Dog pass, so Stewart was forced to earn his lap back on his own. He got his opportunity soon enough as he started side by side with then leader Ryan Newman after a caution. His car was fast and it didn't take him long to start climbing back to the front. Edwards, on the other hand, also didn't have to wait long for his opportunity for his revenge on Stewart. On lap 65, Kyle Petty got into the wall bringing out a caution. As it happened, Stewart and Edwards were entering Pit Road at the same time and Edwards bumped into Stewart's back bumper, sending Stewart into a spin at the entrance. We wondered whether or not NASCAR would again use the black flag, but we didn't have to wonder long. Edwards was black flagged and received the same penalty as Stewart.

Stewart was able to recover, and ended up finishing seventh and putting himself back into the Chase, but Edwards day was pretty well over by that time, as he finished 39th. Tempers continued to flare both during and after the race. Edwards, a man who is usually pretty even tempered, measured his words carefully in a post race interview. "Let me just say this: If it weren't for respect of the sport and the people watching and his team and everything, he'd be out there bleeding right now," Edwards fumed. "There are a lot of things you can't control, and I guess we just have to chalk the driver of that 20 car up as one of them," Edwards said. "What I did wrong there was I put those guys on pit road at risk," Edwards stated. "I made sure to spin him out so he went to the right, but still, I shouldn't have done that on pit road."

Stewart has been preaching give and take all season long, and he seems bound and determined to teach the younger drivers how things need to be out on the track. "If the 3 car was here, I don't think we would have the same problems in this series as we have," said Stewart. "He always had a way of letting drivers know where they stood and when to move and when not to move. It's just the first-year and second-year drivers that don't understand that there needs to be a little give and take. There is only a handful of guys that don't get it, but the problem is they are in good racecars and they don't run up front enough to learn from the rest of us how to race up front." Being a driver that tends to race each driver as they race him, he feels that he is fair to his competitors. "Ask some veterans and ask the guys that I run up front with every week," Stewart said. "I think I'm a pretty fair driver to those guys. If I'm wrong on that, I'll quit. I'll give you my hard card and retire tomorrow. "But I'm pretty sure that those guys are going to say I race pretty fair 99 out of 100 times."

Stewart was unapologetic at the track, but by Monday he had cooled off and was ready to make amends. "I'm taking 100 percent responsibility for the final incident that occurred on lap 32 between myself, the 07 [Bowyer] and the 99 [Edwards]. It was totally my fault. At the same time, there were circumstances that led up to that wreck, and after talking with Clint [on Monday] morning, we both have a better understanding as to what happened. He was trying to get out of my way and didn't realize that I had gone to the outside. He thought I was to his inside, and when he tried to give me some room, he slid into us and it put us into the outside wall. I reacted, causing the wreck that I take responsibility for and regret."

Stewart's teammate Denny Hamlin was even stronger and more dominant than he was when he won at Pocono in June. This phenomenal rookie led most of the race and easily took home his second win of the season. Hamlin is impressing all with how quickly he has learned how to earn the respect of his fellow drivers and show that he has what it takes to compete with the veterans. This win also moved him up four positions in the standings and he is now 8th in the Chase.

I have received many heated e-mails this week regarding the black flagging of Stewart and Edwards. Amazingly enough, many Jeff Gordon fans that previously felt I was too harsh about him, agreed that since NASCAR used the black flag this time that maybe - just maybe, they should have used it on Gordon and on Newman. I agree! This is where NASCAR's inconsistencies really show. Do I think Stewart deserved that black flag? Yes! It was his temper over-ruling his common sense in the heat of the moment, and there should be consequences for such actions. Do I think that Edwards deserved a penalty? Most definitely! In fact, because his was admittedly premeditated, I think that his penalty should have been 2 laps. But, if NASCAR is going to issue black flags for these incidents, then should they not have also issued them for the incident with Gordon and Kenseth or the incident with Newman and Stewart over the past few weeks? Just as the drivers need to be consistent to make the Chase, NASCAR needs to be consistent with their penalties, or it really looks like favoritism or just confusion. You can't take two incidents that are nearly the same and call one hard racing and the other rough driving. "Stupidity should be painful," was something that was said in a NASCAR chat group that I belong to. Stewart and Edwards learned that this week.

As always, I enjoy hearing from you, and these past few weeks there have been many of you that wished to share your feelings. Please keep letting me know how you feel!

Til next week.....
This site needs an editor - click to learn more!


Related Articles
Editor's Picks Articles
Top Ten Articles
Previous Features
Site Map





Content copyright © 2019 by De Powell. All rights reserved.
This content was written by De Powell. If you wish to use this content in any manner, you need written permission. Contact BellaOnline Administration for details.