Gardening Report for the 2006 Season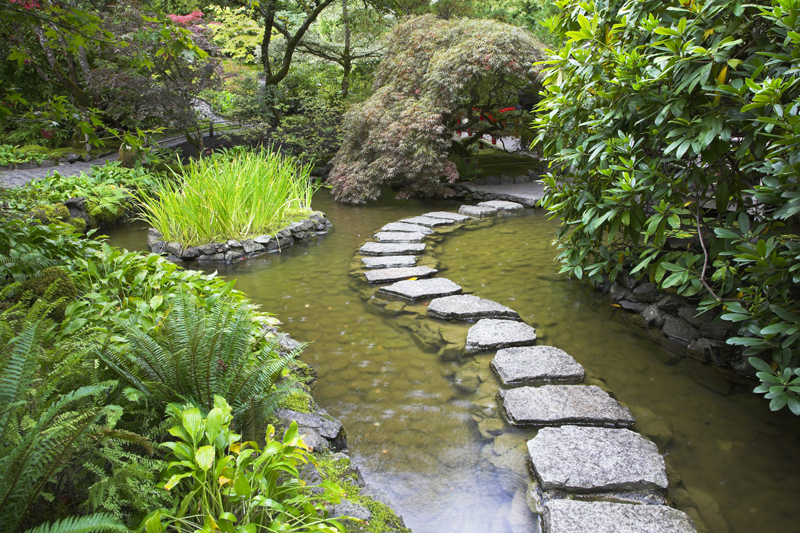 Here's a summary of what did well in my garden during the 2006 gardening season.

First, let's look at some of the new gardening aids I used. The season here continues to be warmer and drier than usual, which is why I'm really so happy with the Garden Patch Planter. This definitely is a low maintenance way to garden. Forget about the drudgery of watering container plants every day and fertilizing them. This is an easy-care hydroponic system. All I needed to do was check the water level from time to time to be sure it wasn't getting too low. The fertilizer pack only needs to be replaced every 90 days or so. My annuals performed beautifully in the Garden Patch Planter. But, this stylish terra-cotta colored plastic planter is also suitable for other plants, such as vegetables, roses, and small shrubs.

I prefer organic fertilizers whenever possible, which is only one reason I was pleased with the Terracycle Plant Food. I used it on all my flowers. This odorless, all-purpose, organic fertilizer made from earthworm poop contains all-natural ingredients and beneficial microbes. This product is fool-proof. Unlike synthetic fertilizers, you don't have to worry about applying too much, which would result in plant burn. This product is packaged in recycled soda bottles collected from schools. The sprayers are also recycles as well. This is certified organic.
This year, I planted a number of new perennials, including several from Dutch Gardens, a leading mail-order and online company offering bulbs and plants.

Sunburst Daylily from Dutch Gardens is a compact, low growing plant that is especially suitable for small gardens like mine. It is also a great choice for containers. This variety could be used as a ground cover, a specimen plant, or en masse in beds. The fully double, warm, orangish-brown blossoms were show-stoppers.
Caramel Heuchera from Dutch Gardens is an improved variety with warm-toned, dazzling foliage. With its low, spreading growth habit, this is a great choice wherever you need a touch of color throughout the growing season. This one is especially tolerant of heat and humidity. Like all coral bells, it produces tall flower shoots covered with tiny, bell-shaped blossoms. Mine bloomed beautifully in partial shade in my side yard.

This year, I planted two new gauras. These are improved varieties of the native wildflower. My Proven Selections Perennials Stratosphere White gaura proved to be very long-blooming. The dainty, white blossoms opened on tall, slender stems. The entire plant was a little over 1½ feet in height. It maintained its neat, rounded shape.

Dauphin Gaura lindheimeri was also a Proven Selections perennial. Considered to be a tender perennial here in zone six, this overwinters in zones seven through ten. Dauphin reached about four to five feet in height with half as much in spread.
Both of these gauras are quite tolerant of heat and humidity, making them an excellent choice for the South and Southeast. Both of these were nectar sources for visiting insects.

The Proven Selections Perennial Lemon Drops oenothera is an improvement over the usual evening primrose. These are called sundrops in some areas of the country. This variety is well suited to zones five through eleven. Mine is doing very well in partial shade, but they adapt well to full sun. Lemon Drops reached about a foot in height with an equal width. It had masses of four-petaled, vivid yellow blossoms. The narrow leaves add a delicate texture to a garden setting.

My Black Lace elderberry, which was a Proven Winners ColorChoice Shrub, got established quickly, and is growing very well. The unique feature about this plant is the finely dissected foliage that is almost black. My front yard is much too sunny for a Japanese maple. But, this shrub offers similar, delicately textured foliage. During the summer, Black Lace brought huge, rounded clusters of white flowers. These yielded attractive fruits that ripened in the fall. This plant will eventually grow to be six or eight feet in height with an equal spread.

My garden is quite small, and that's one reason that I'm so interested in dwarf shrubs. A new Proven Winners ColorChoice Shrub for 2007, Weigela My Monet is just the thing. This compact variety will steal your heart. Its beautifully variegated foliage is green with creamy white along the edges. The new growth adds a touch of pink to the mix. Like all weigelas, this has lovely, funnel shaped blossoms throughout the spring and early summer months. Those of My Monet happen to be medium pink. Due to its compact, mounding growth habit, this is an excellent choice for container gardens, flower beds, and borders. If you're looking for a high-impact shrub with tidy habits, this is the one. It only reaches about a foot in height.



Related Articles
Editor's Picks Articles
Top Ten Articles
Previous Features
Site Map





Content copyright © 2022 by Connie Krochmal. All rights reserved.
This content was written by Connie Krochmal. If you wish to use this content in any manner, you need written permission. Contact Connie Krochmal for details.