We're Coming Down to the Wire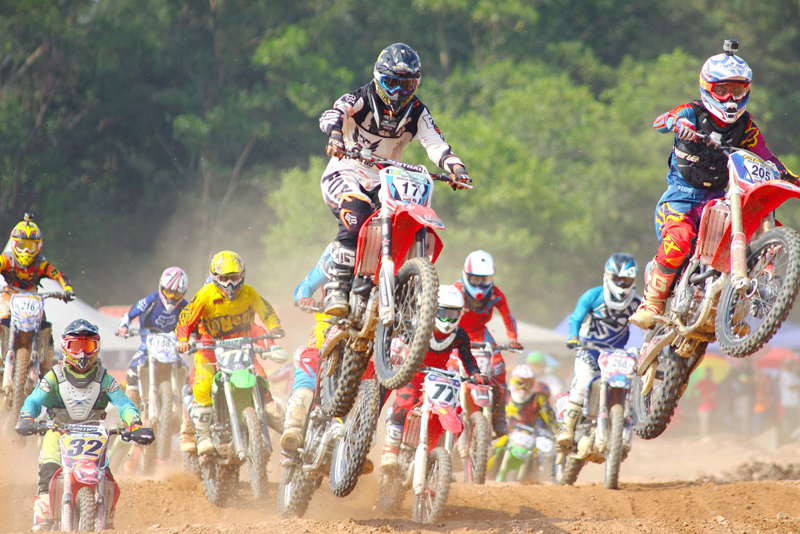 We're coming down to the wire! With only six races left until the Chase, the pressure is building and each race is going to be more exciting. Mathematically speaking, the top 35 positions are still in it, realistically however, I would be very surprised to see anyone below fifteenth place make the Chase. With only 330 points separating seventh through fifteenth place, it should prove to be a very intense six weeks. There is not a single one of these drivers that can afford a bad finish, let alone a DNF. They all need to race consistently and finish strong to make the coveted top ten for the Chase. The only way that there could possibly be more than 10 drivers is for both Jimmie Johnson and Matt Kenseth to do so poorly that they each lose 200+ points. But they have both been so consistent that I don't think that's too likely.

One very exciting thing about these next six races is that there is such a variety of tracks. With a superspeedway, a short track, a road course as well as the intermediate tracks, it's anybody's guess as to what might happen. I do like the fact that there is such a challenging setup for the next six weeks, and I think it will come down to the last lap in Richmond before the final ten is decided. This is exactly what Brian France intended when he created the Chase format. Who can argue with the level of excitement that the Chase has created? France has stated that he is going to do some tweaking to the Chase format next year, but what those changes are going to be is yet to be announced. The one overwhelmingly popular change that fans and teams both want to see is awarding more points for winning a race. Hopefully, that will be one of the changes. Winning should be rewarded far more than just a few points and a bigger paycheck. Knowing that there are only a few points between first and fifth some drivers are content to just sit back and play it safe. If the winner were awarded 50 or 100 more points than second place, then there would be more motivation to push for the win.

There is certainly a lot of motivation going into the Brickyard this weekend. I think the biggest battle is going to be between Jeff Gordon and Tony Stewart. Gordon has proven himself on this track with four previous wins, and he's highly motivated to repeat his success. His next win will tie him with Dale Earnhardt for wins, and to do so at Indianapolis would just be icing on the cake. "I think that Indy is more of a personal thing for me because I grew up as a kid watching the Indy 500 and going to that race," Gordon said. "Growing up in this area, there's just something about this place. The Brickyard is a big, big event for me. My wins here have been some of the most amazing moments of my career. Whether it's your first win or your fourth, a win at the Brickyard is incredible. And I'd love to get another one."

Standing in the way of Gordon's fifth victory at the Brickyard could be last year's winner, Stewart. Although more relaxed this year, he could still fall back below the top ten without a good finish. "I think for the first time we're actually going to be able to go there - and the first time in history, actually - kind of relax and have fun with it," Stewart said. "Not having to answer the question about what it would mean to finally win at Indy is going to take a lot of the pressure off. That's why I am 100 percent sure this is going to be a fun weekend. No matter the outcome, I know that when I go home Sunday night, I will still have my trophy there from last year." Stewart commented. But everyone that knows Stewart knows that even with that easy going attitude, once those engines start, Stewart will do his best to get back to back wins and kiss the bricks in Indy.

Although not talked about much, Jeff Burton is going strong this year, and he has plenty of experience at Indy as well. This just might be the day that he ends his streak of not winning. He's having a fantastic season, and it's great seeing him do so well. I expect to see him finishing in the top five. Another that should do well is Kasey Kahne. With four wins under his belt this season, and runner up last year, it wouldn't surprise me at all to see him vying for the lead when the checkered flag falls.

Prayers, positive thoughts and best wishes to Benny Parsons who was diagnosed with lung cancer last week. He has started treatments and they are going well and he plans on being in the booth as usual for Sunday's Brickyard. Benny is a fighter and has the best attitude for his treatment and recovery. He's received thousands of emails from fans and other cancer survivors, including Lance Armstrong, seven time Tour de France winner and cancer survivor. Parsons said, "They want me to be assured that they won, I can win. Everyone that I talked to in this disease...they all says attitude has so much to do with it. If you feel like you can, you've got a better shot than if you don't feel like you can. The doctors told me that we feel like we can win so I'm trying."

Your e-mails this week have continued to reflect on the recent controversies involving the Stewart-Clint Bowyer-Carl Edwards incident, and continuing still on the Gordon-Kenseth incident. One e-mail particularly caught my attention, when I was accused of being a Jeff Gordon hater and totally biased because of that. So, to answer that, I don't hate any driver, I have tremendous respect for them all. Secondly, I have said many nice things about Gordon this year, and will continue to do so when it's deserved. However, when he does something that isn't right, I will comment on that as well, just as I do for every other driver. Thank you all for reading and taking the time to let me know how you feel, I really enjoy hearing from you! Please keep sending me your opinions!

Til next week....
This site needs an editor - click to learn more!


Related Articles
Editor's Picks Articles
Top Ten Articles
Previous Features
Site Map





Content copyright © 2019 by De Powell. All rights reserved.
This content was written by De Powell. If you wish to use this content in any manner, you need written permission. Contact BellaOnline Administration for details.