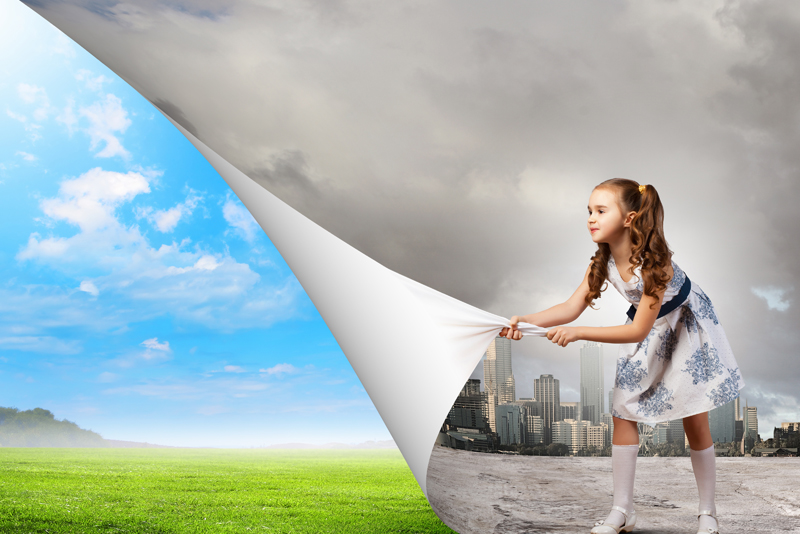 Chances are if you are reading this you have at least a passing interest in the environment - maybe even a genuine interest in actually pursuing a career in environmental issues. The environmental industry and all its related subjects are one of the fastest growing industries. With the vibrant interest in renewable energy, organic agriculture, global warming, clean air, and renewable fuels, new positions are being created daily for farmers to engineers! The environment is creating positions much like the computer industry did for every kid who liked to play video games.
Most colleges and universities now offer classes in various environmental fields. There are so many areas of study and disciplines besides the ones you normally think of such as biology, horticulture, marine life, and the all in compassing, generic environmental science. While researching schools I found there are other areas that you can major in that are more specialized as the environmental field continues to expand.
One field of interest that caught my eye because it fits perfectly into my own life is
Ecological Entrepreneurship
. This field of study is for those who want to make a profit but are also concerned about the environment and social issues.
I also found you could study and make a living traveling in
Eco-tourism
. I call this "responsible travel for the responsible traveler". Travel to areas that conserve the environment and the local people.
Sustainable Development
is becoming a popular subject, not only for rural, undeveloped areas, but for urban development as well. I can really see this area of interest as a vital part of our economic and social growth as a society. The World Commission on Environment and Development defined sustainable development as "meeting the needs of the present without compromising the ability of future generations to meet their own needs."
I found it difficult not to find a school locally, nationally, or abroad that didn't offer an environmental degree. While most state schools and private universities are a given when looking at where to apply, don't discount some of the smaller trade-like schools. Although most may not be accredited they do offer some of the same educational benefits as the large universities and at a much more affordable price. The
San Francisco Institute of Architecture
is one such school with its program in ecological design.
A unique educational experience that has piqued my interest is the
Audubon Expedition Institute
at Lesley University. This is a fully accredited program for both undergraduates and graduate students. It's a semester long (10 weeks) immersion program. You live out of a bus as if you were on a road trip, but cooking and camping outside. Approximately 15-20 participate at a time. Some areas where "classes" have been held are Alaska, Pacific Northwest, Hawaii, and the Southern Appalachia. This would be a great program for the adventure-minded student who wants to take a break from the traditional classroom setting.
If you do decide to go the traditional route of education, you will find a myriad of comprehensive environmental programs everywhere. No longer are you relegated to environmental classes within a civil engineering program. Schools such as
Bucknell University
offer an environmental studies program in both the Bachelor of Arts and the Bachelor of Science. A BA focuses more on policy and planning while a BS is more research and biology.
Our countries top learning institutions such as
Yale
,
UC Berkeley
, and
MIT
, offer not only programs but separate schools on the environment.
There are also many online/distance learning programs being offered by top universities and specialized schools.
EnvironEdu
is a good place to start. It's a website with lots of information about online schools.
It is my hope that more and more will continue to pursue this field of study. This planet is our only home and the better educated we are about it the better our chances of survival.


Related Articles
Editor's Picks Articles
Top Ten Articles
Previous Features
Site Map





Content copyright © 2022 by Arcadia Maximo. All rights reserved.
This content was written by Arcadia Maximo. If you wish to use this content in any manner, you need written permission. Contact Farjana Amin for details.