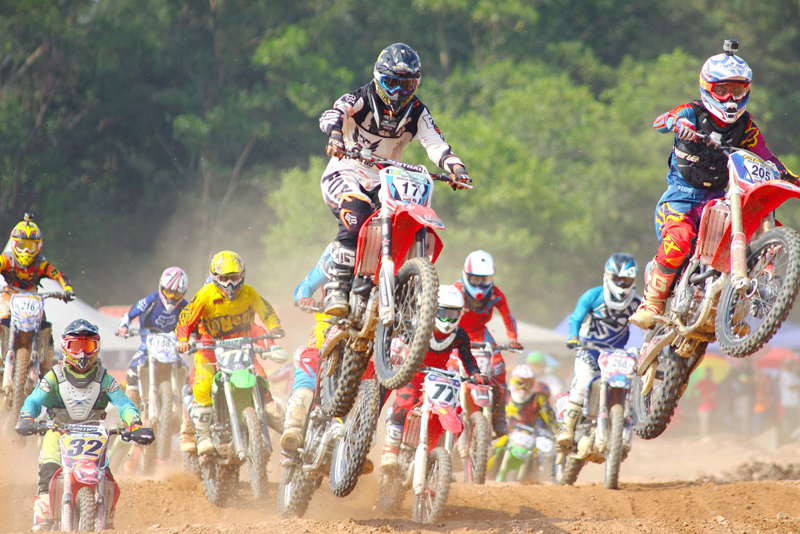 One of the biggest hyped up races in NASCAR is the Brickyard 400. I have never been sure why, because it is one of the longest, least interesting races on the circuit. However, it is still considered to be one of the most prestigious races to win. This past week, I felt more like I was watching an episode of professional wrestling than NASCAR racing. I had expected to see a good strong race between Tony Stewart, Jeff Gordon, Kasey Kahne and Jeff Burton. What I saw instead was a race that seemed to have two separate sets of rules. Now before some of you get on the defensive, let me explain what I mean.

Knowing that tires were going to be an issue, NASCAR had determined that there would be 2 competition cautions, thrown on laps 15 and 40. Personally, I think that if you know before a race that tires are going to be an issue, you should really think about getting a different tire. The prerace ceremonies seemed to go on quite a bit longer than normal, but the race finally got underway. The race got off to a clean start with Jeff Burton zooming out to the front before the end of the first lap. Unfortunately, Elliott Sadler spun out on lap 3 and brought out the first caution. NASCAR did not allow cars to take fuel because of the competition caution that would be on lap 15. Once the race went back to green, Kahne and Burton traded the lead back and forth. On lap 8 is where it really started getting interesting. We saw Gordon slowing down, with what looked like a bad tire. As it turned out, it was a broken sway bar. He pitted quickly, getting the necessary repairs and only lost some track position. By lap 12 he was still not up to speed, since they didn't fix his problem, went a lap down and was issued a warning to get up to speed or he would be black-flagged. Nothing changed with this until the competition caution was called on lap 16. I have never before seen anyone allowed to limp around below speed for 3 laps without being made to come in, but this was just the beginning of the favoritism. When Gordon returned to the track he was over 3 laps down.

Gordon got his first 'lucky dog' lap back just a few laps later when Boris Said crashed into the wall. On lap 39, Jimmie Johnson blew a tire, but instead of a caution being thrown for that, NASCAR called the competition caution and saved Johnson from going a lap down. Luckily for Gordon, he was the only car that was laps down, and he continued getting laps back until he was back on the lead lap. The caution that put him back on the lead lap was for debris that no one except his teammate Johnson saw. Usually a camera will focus on the debris for the fans, but that didn't happen. It was just lucky that for Gordon that Johnson saw it.

Johnson worked his way to the front shortly after the halfway point of the race and continued to battle for the lead with Matt Kenseth and Kurt Busch. A debris caution on lap 141 seemed to be the turning point for the rest of the race. Not all the drivers pitted though, there were some that were near the back that took a chance on tire wear to improve their track position. It was a good gamble for Dale Earnhardt Jr., as he turned a probable 25th or worse finish into a 6th place finish. Kyle Busch, who also stayed out was right behind him in 7th. But Johnson prevailed, bringing in his first victory at Indianapolis, and bringing to fruition the seemingly scripted finish for the Hendricks team. Of course, Gordon was the favorite to win there of course, but there were only so many breaks they could give him short of blatant cheating.

I consider myself lucky that I get to enjoy my favorite pastime with many friends. This past Sunday I was watching with 15 other people and most agreed that the entire race seemed to be focused on the Hendricks drivers and that there appeared to be a different set of rules for them than the other drivers. One person I was watching with is a total newcomer to NASCAR and has only been watching races regularly this year. She asked me if there was a different set of rules for them. I told her that it certainly appeared so for this race. I am not blaming Johnson or Gordon for this. They just drove. They accepted the gifts that were lavishly given. I have been accused of being a Gordon and Johnson hater. That really couldn't be farther from the truth. What I do not like is blatant favoritism. Why doesn't NASCAR just come out and say that they have already decided that they want Johnson to win the Cup this year? They have shown favoritism all season long to the Hendricks organization. I will be one of the first to tell you that Gordon and Johnson are two of the best drivers on the track today. So why then, must they be given advantages that no other driver gets? Doesn't NASCAR have confidence that they can get the job done without special favors? It almost looks as though they have guaranteed Rick Hendrick that he would get the Cup this year, no matter what the cost.

Something else that has been brought up repeatedly this week is the poor coverage by NBC. The coverage this year by Fox was poor, we were continually brought back from commercials to find that the green flag had already been thrown or that we had missed a wreck. In fact the sheer number of commercial breaks seemed to have doubled over last year. We were hoping that NBC would be better. However, NBC has been referred to as standing for Nothing But Commercials. The coverage for the Brickyard was quite possibly the worst I have ever seen. For the last 10 minutes of the race at least, the commentators did nothing but discuss how emotional the win would be for Johnson, and yet again they brought up the tragic plane accident. As I told someone else this week, any win is an emotional win! The Hendricks drivers don't have a monopoly on it. It was a horrible tragedy, no one is denying that, but please quit attributing every single win to it. After the race, instead of enjoying hearing from the other drivers, they showed football previews instead of the after race interviews. We got to see Johnson's interview of course, but very few others. If they were under such time constraints, then they should have started the race on time.

This week we are heading to Watkins Glen. It is the second of the road courses and of course there will the usual excitement that goes along with those. I'm looking for Tony Stewart and Jeff Gordon to be battling for the win here. I've enjoyed your emails this week. Please keep letting me know what you think!

Til next week....
This site needs an editor - click to learn more!


Related Articles
Editor's Picks Articles
Top Ten Articles
Previous Features
Site Map





Content copyright © 2022 by De Powell. All rights reserved.
This content was written by De Powell. If you wish to use this content in any manner, you need written permission. Contact BellaOnline Administration for details.