Purchasing a Belly Dance DVD for Starters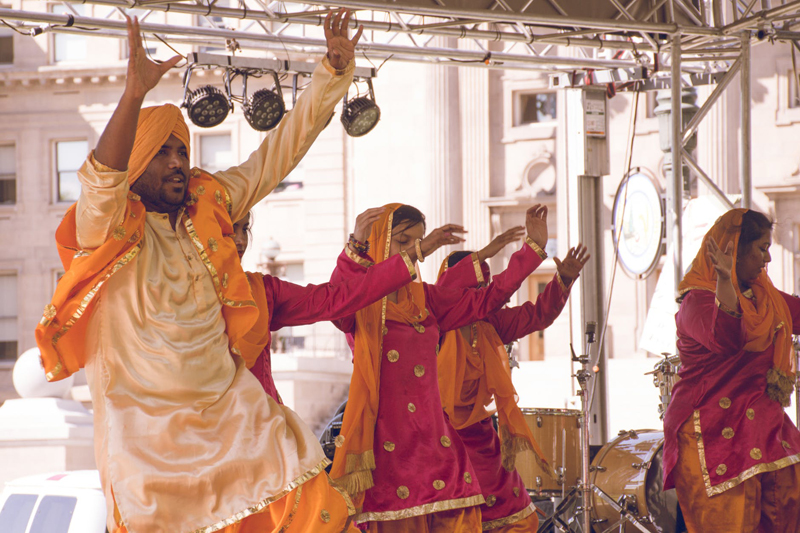 Purchasing a Belly Dance DVD for Starters

By Ronnette Ramirez


If you can shake and move your hips, then you have the essentials for belly dancing. Notice that I did not say anything about the belly. For the most part, belly dance was introduced in America at the World Fair in Chicago in 1893, as belly dance. You may hear people refer to this dance as Egyptian dance, Middle Eastern dance, or Oriental dance. Movements in belly dance concentrate on isolating specific body parts, so to get a feel of what is in store for you, my suggestion is to purchase a belly dance DVD that will introduce the basic moves.

When I was twenty-nine, I was in a point in my life where I didn't want my job to take over me. Working for the Federal government has its ups and downs. After work, I either watched television or took a walk around the park. Not much fun. Women need to find that balance between work and the rest of life, and women need to have a passion about something.

One day, I went to Target and found a belly dance DVD by Dolphina. Took it home, and put it in the DVD player. Not only did it help me get into shape, but I found my passion. So, now after work, I either choreograph, help out a young, woman learn the essentials of belly dance, or dance with my troupe.

Some professional belly dancers or dancers in general, will argue that the best way to learn belly dance is to attend a class. They are right, but if this is your first time doing it, I would strongly suggest you buy a belly dance DVD before taking any class. Why? Because at least you get a feel what you are about to learn, and you will have the opportunity to learn the dance in the comfort of your home or apartment.

Any DVD store carries fitness DVDs of all kinds. Places like Best Buy and Target have belly dance DVDs. If you can not find one, then go to the internet and google belly dance DVDs. Prices range from ten to twenty-one dollars. There are some sites that offer their DVDs in a package, ranging from beginner to advanced belly dance moves.

Belly dance DVDs vary. Try to read the description on the back of the cover. If you want to do this as a workout, then there are those DVDs that have belly dance as a workout. These types of DVDs should take you through a head to toe workout. In other words, every part of your body should be put into motion. The Dolphina DVD that I purchased works out the head, shoulders, hips, hands, chest, arms, abdomen, and waist.

Here is where you may think, "if this is a workout, then I'm not learning anything". That is not true. Belly dance workout DVDs provide the basic essential movements in belly dance. Try putting on some Middle Eastern music and see for yourself that the moves go with the music. In addition, some belly dance workout DVDs provide a choreograph piece as a feature or bonus, showing how the moves you learned during the workout, are actually used in a routine.

There are other belly dance DVDs that take you through a piece of choreography, breaking down each move step by step. I like these DVDs, but I have to admit, once you memorize the choreography, then there is really no need for it. The reason why I say this, is because the instructor may put an arm movement here and there, but leave out some of the other arm movements that a beginner should learn, like rolling the shoulders or doing shoulder shimmies.

Be careful when you start making your collection of belly dance DVDs. There are many that focus on the same essential moves. Going on the internet gives a good description about the DVD. Also, there are some sites that do reviews of the DVD itself.

Once you purchase the DVD, make sure that you are warmed up. Movements in belly dance focuses on isolation. You may not be use to moving your chest side to side or moving your hips in a circle. Stretch your back and do some Yoga positions.

Clear all stuff away from your dance area. The television should be at eye level so that your posture is correct while you are looking at the instructor or featured dancer. You probably should make in enough room to do travel steps. Move the sofa back just a few inches to give you extra space. Now, if you have a wooden floor, you may want to wear a protective shoe, but if you are like me, put nothing on your feet. I'll talk about what to wear later.

Should you watch the DVD before starting the workout? I love the element of surprise. Put it on and go with it. Doing something for the first time is always fun and exciting. Besides, you can always rewind or fast forward. Do the DVDs over and over. Soon, you will see yourself as a belly dancer.

Practice, practice, practice. Expect no big results at first try, and never get frustrated. All good things come in time.



Related Articles
Editor's Picks Articles
Top Ten Articles
Previous Features
Site Map





Content copyright © 2022 by Ronnette Ramirez. All rights reserved.
This content was written by Ronnette Ramirez. If you wish to use this content in any manner, you need written permission. Contact Ronnette Ramirez for details.