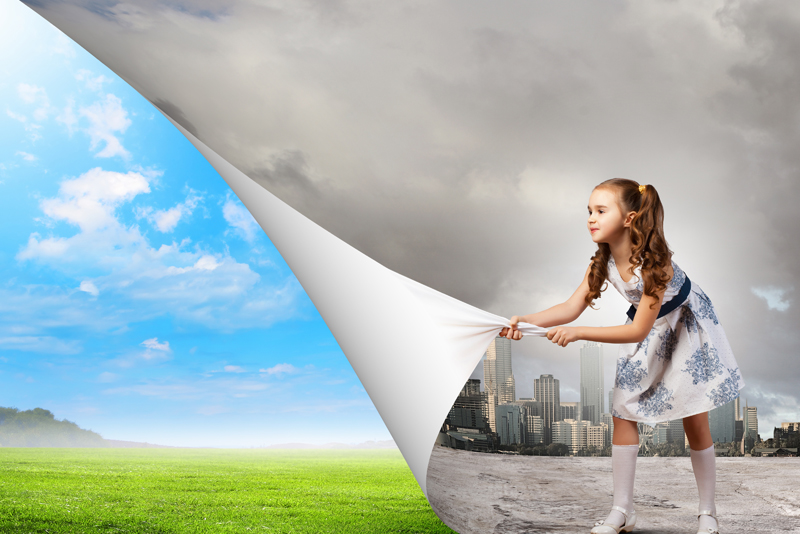 I can't believe a year has already passed since the devastation of Hurricane Katrina, but I'm sure, to many, it still feels like yesterday. There have been many stories this week covering the one year anniversary of this horrific event, but unfortunately this is one anniversary we aren't celebrating. The rebuilding process is slow, homeowners are still in temporary housing, and in some areas the clean-up efforts haven't even begun. Yet the hurricane season is upon us again, and tropical storms are already making headlines. I've heard people wonder aloud,
"What can we do to stop this?" "Have we learned anything in the aftermath?"
There have been those who've attributed the destruction of the gulf coast to global warming. Global warming is the increase in the earth's temperature. The scientific opinion is that human activities are causing or, at least, greatly contributing to this increase due to the amounts of carbon dioxide and other greenhouse gases being released into the atmosphere. It is then believed that this increase in the earth's temperature can cause a change in sea levels, glaciers to melt, and extreme weather conditions resulting in heavy rains, tornados, heat waves, droughts, and hurricanes. In fairness I must admit there is a minority of climate scientists who dispute human activities have contributed to global warming.
I don't wish to debate who's right or wrong, although the movie
An Inconvenient Truth
makes a really good argument. Regardless if I believe it or not, I do know I hate it when a truck passes by spewing black smoke from its tailpipe or hearing noisy leaf blowers early Saturday morning! Global warming or not, I would love to reduce these things.
So what can you do to be part of the solution and not part of the problem? A few small changes can have an enormous impact if everyone participated:
• Change out your light bulbs. We've heard it over and over – replacing one regular light bulb with a compact fluorescent light bulb will save 150 pounds of carbon dioxide a year.
• Update your appliances to Energy Star rated appliances, and, at the very least, unplug those items not in use.
• Caulk and weather strip around doors
• Install low-flow water heads to use less hot water
• Check the tires on your car and make sure they are properly inflated to help improve your gas mileage.
• If possible drive less and use public transportation, carpools, or even a bike.
• Recycle, Recycle, and Recycle (enough said!)
• Bring your own canvas bags with you to the grocery stores or reuse the plastic bags they have given you.
• Adjust your thermostats and install a programmable thermostat to heat and cool rooms when necessary. And don't forget to turn down the thermostat when you are out of town.
• Plant a Tree!
• Take this test to calculate your impact:
fight global warming
. I found this to be a real eye opener!
I think we should also look at global warming as a global
warning
. We are beginning to see the effects of our actions but it isn't too late to stop
An Inconvenient Truth
from becoming
An Inconvenient Reality
. Unfortunately, I'm sure our friends in the gulf coast would disagree with me greatly, because for them it's already a reality.


Related Articles
Editor's Picks Articles
Top Ten Articles
Previous Features
Site Map





Content copyright © 2023 by Arcadia Maximo. All rights reserved.
This content was written by Arcadia Maximo. If you wish to use this content in any manner, you need written permission. Contact Farjana Amin for details.