How to Care For Your Hair in Winter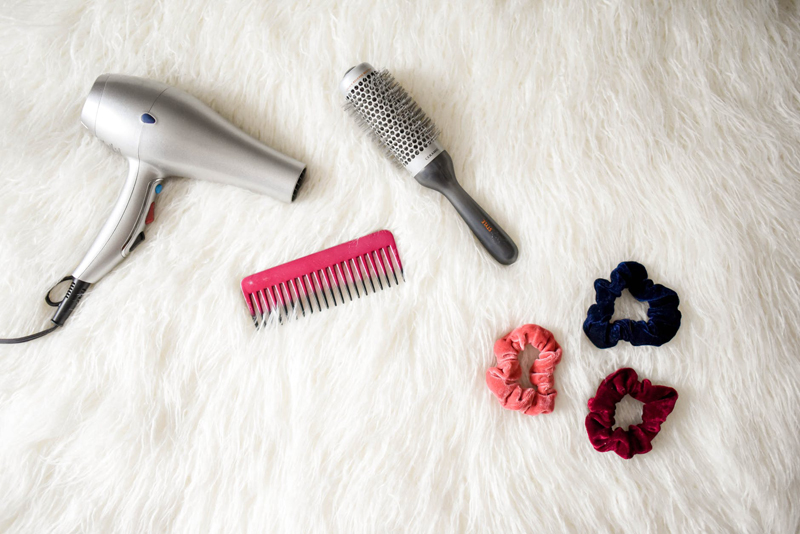 When the snow begins to fly and the days become short, we understand it as a sign of the changing seasons and it is time to make plans for cold weather protection. Dry, split ends and dull lifeless hair reminds us that our hair is just as susceptible to frigid winter temperatures and the dry air that accompanies it as the skin on our face and hands. We protect our skin from cold winter weather by wearing ear muffs, gloves, coats and scarves and use topical moisturizers to keep skin soft and smooth. Those low temperatures and low humidity days are hard on our hair as well. It makes sense to take steps to protect it so that it stays soft, silky and strong throughout the winter months.
Your shampoo and conditioner:

Unless your hair is very oily, switch to moisturizing shampoo and conditioners to build up protection.
Try to avoid shampooing everyday to let the natural oils lubricate your hair.
Every time you do shampoo, use a conditioner.

Topical treatment:
Sub-Zero temperatures and the dry air that goes with them leach out moisture and cause brittle hair strands. Add an extra coating of leave in conditioner to shield your hair from low temperatures. It helps to seal in moisture and to protect against breakage. After every shampoo, towel blot and apply a liberal amount of leave-in conditioner such as Bliss by Nioxin or It's a 10 Ten – Miracle Leave-in Product. For added protection, when your hair is dry and you are finished styling it, apply a finishing cream or moisturizer such as Finishing Cream by Nioxin. Put a small amount of the product into your hand, rub your hands together and then scrunch it into the ends and the layers of your hair.
Protection from winter weather:
Winter sports can be fun and healthy but windy days can snap hair ends causing split ends. Control your hair when you are sledding, skiing or otherwise subjecting yourself to the elements. Wear a pony tail or headband, remembering that any hair that is left to blow in the wind is susceptible to breakage. Better protection would be a hat, keeping your hair warm, out of the wind and out of the sun's UV rays.
On going treatment:
At least once a week take time out to give your locks a special conditioning with your favorite deep moisturizing treatment to restore the moisture being robbed by dry air. Try Moroccanoil Intense Hydrating Mask or It's a 10 Miracle Hair Mask.
Make a habit of special winter hair care to keep your tresses thick, silky and beautiful all winter long.

Hair Color EBook
Learn to do your own hair color or to make educated choices at the salon! This book contains all you need to know,
from choosing a color to putting it on and avoiding problems.