Five Wins and Closing In!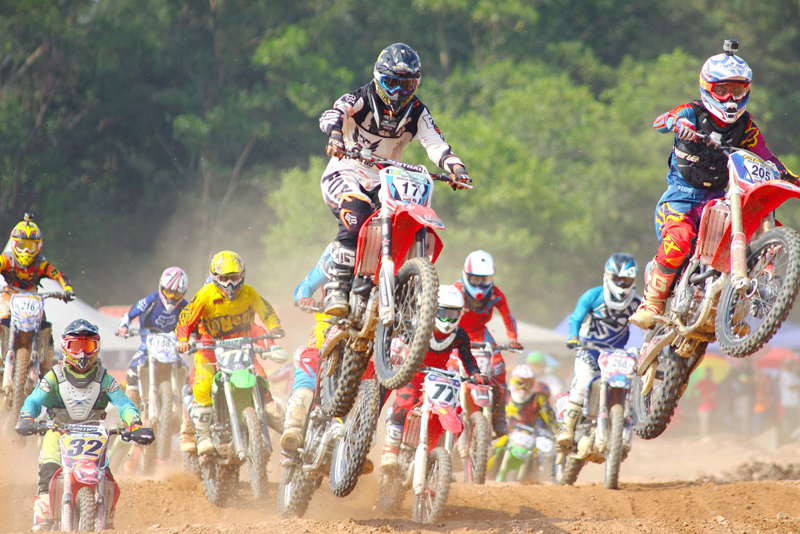 Five wins and closing in! Kasey Kahne pulled out all the stops with a spectacular win this past week in California at the Sony HD 500. "I came here telling myself, 'You've got to win. You've got to win. You have to go out there and lead laps,'" Kahne said. Not only did he win, but also led the most laps, giving him the maximum points available. However, even that wasn't enough to completely make up the 90 point deficit he had going in. It almost looked like his hopes for a win were dashed on lap 157 when he was given a speeding penalty on pit road that sent to the back of the lead lap cars. Kahne wasn't going to let that ruin his day. It only took him 23 laps to regain his position out front. We all know that racing is unpredictable, and this race was no different. What looked like a certain win for Kahne changed again on his final pitstop with only12 laps to go. Taking a huge gamble, rookie Reed Sorenson chose not to pit with the leaders, even though they weren't sure if he had enough fuel to finish. He maintained his lead as long as his fuel held out, which unfortunately for him, was one lap short of the finish. As soon as Sorenson slowed down, Kahne zoomed out front with Dale Earnhardt, Jr. close behind. I couldn't believe that this nail-biting, heart pounding finish was happening at California. Kahne pulled it out at the end, finishing over 3 seconds in front of Earnhardt, Jr.

There was slight shuffling around in the running order for the Chase. Matt Kenseth finally took over the lead spot from Jimmie Johnson. The biggest gain this week was Earnhardt, Jr. with a great 2nd place finish, which moved him up 3 places to 6th. Unfortunately, the greatest loss this week came for Jeff Burton, who fell 3 places to 10th, only 30 points ahead of Kahne. Mark Martin, although up one position from last week is a mere 2 points ahead of Burton.

How wrong is it that the most winning driver this season may still not make the Chase? Could Brian France be regretting the fact that he hasn't given more rewards for winning? What a sad thing it would be if we get to the end of the season and the driver that has won the most races didn't even get the chance to really compete for the big prize? NASCAR has implemented one change to the Chase format which just might help Kahne to get in. "We are updating the rule book," NASCAR spokesman Ramsey Poston said. "If there are two drivers tied for 10th, there'll be 11 drivers in the chase. If there are three drivers -- any ties for 10th -- they're 10th. We didn't think tie-breakers worked in this. The way the rule book was written, you could be tied for 10th place but out of the top 10 because of traditional tie-breaking methods." So, if Kahne is just able to tie for 10th, he'll be in.

With only 72 points separating 4th through 10th, this race is crucial to most of the Chase drivers. Conceivably, Kahne could overtake Burton, Martin or Tony Stewart. Talk about pressure! If even one of them falters, he'll be in and they'll be out. "You think a lot," said Kahne. "You think about not making mistakes, not doing anything wrong. But you still have to be aggressive. We just need to do our best next weekend and see where the points end up," he said. "Hopefully, we'll be on the right side of it. Hopefully, if we lead laps and run up front again, it's going to be close, but it should be exciting, that's for sure."

After the incredible season that Burton has had, he could see his chances for the Chase go down the drain with a bad race in Richmond. "It will be a dogfight for sure," said Burton. "But we'll go there and give it all we got and that's all we can do. I look forward to it. I'm excited about it. I feel like I'm going there with a good team. Pressure is when you don't have a chance in hell to do anything," he said. "This isn't pressure. This feels good. We have a chance to have something good happen. It's still ours to win or lose; we've just got to get it done."

Veteran Martin has his usual upbeat attitude about it. "I still think we're in, but the battle is on and one thing that everybody can count on is that I'll go down fighting all the way," said Martin."Even if we don't make the Chase I am going to go down swinging all the way to the end," Martin said.
Tony Stewart is one of those that has felt the ups and downs this season. Going into quite possibly his best track, he feels the pressure. "It is no 'gimme' by any means," said Stewart. "We have been pretty good at Richmond but so have the guys who are with us in the Chase. We have one more week and we will see. I am not very comfortable at all, but if we go do what we normally do at Richmond, we should be all right. I think we just have to go out and do what we always do," he said. "That is how we have won two championships and how we have been in the top-10 in points every year I have been in the series."

Your e-mails this week have mainly focused on this close Chase. Keep letting me know what you think!

Til next week.....


This site needs an editor - click to learn more!


Related Articles
Editor's Picks Articles
Top Ten Articles
Previous Features
Site Map





Content copyright © 2022 by De Powell. All rights reserved.
This content was written by De Powell. If you wish to use this content in any manner, you need written permission. Contact BellaOnline Administration for details.