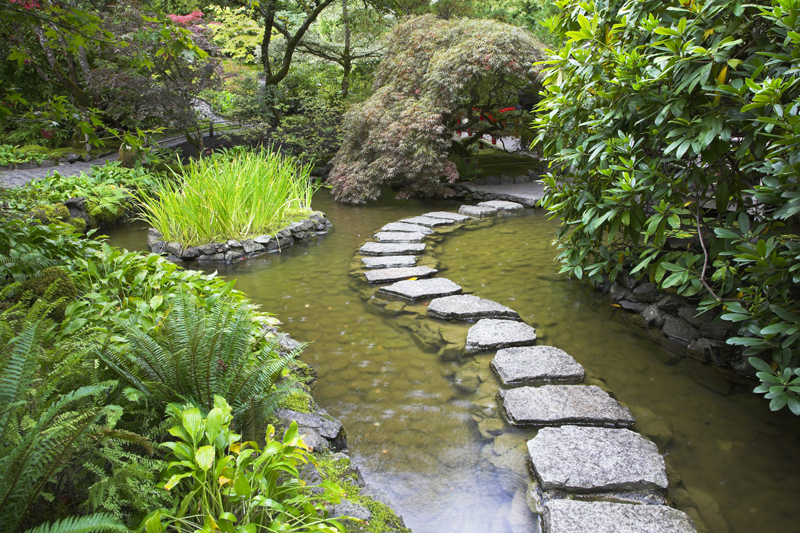 For 2006, its easier than ever to find suitable gifts for gardeners. Gardening kits like the one discussed below are ideal. I would keep extras around to use for last minute gifts and stocking stuffers.

The Eggling is a delightful gardening kit. It would be great as a conversation piece for a desk. This kit consists of a white, egg-shaped ceramic container. Crack the top with a spoon just as you would a poached egg. Then, open the enclosed package of seeds and plant some in the special potting soil that is inside the Eggling. Water and care for the seedlings as you would any other plants. These can be transplanted to the outdoors or left in the Eggling pot for five months or so. The Eggling comes with its own terra-cotta tray. There are eight Eggling kits available—four kinds of flowers and four kinds of herbs.

When it comes to gardening gifts, useful items like garden stakes are much appreciated. Long-lasting ones are often made of metal or slate.

Most gardeners find pots of all sorts are very useful. For those who are concerned about the environment, there is an alternative to plastics. The EcoForms pots are made from grain husks that would normally be discarded. These containers come in five different colors and various sizes. Useful indoors and out, these are lightweight, yet sturdy enough to last for about five years. The matching saucers can be purchased separately. Freezing temperatures don't damage these pots. When it comes time to discard the old EcoForms pots, just add them to your compost pile where they will decompose like any other plant material.

Self-watering containers are an ideal gift for physically challenged gardeners. These are available in various colors, sizes, and styles.
Container gardening is very popular, which means that pots with matching saucers make nice gifts. Depending on the brand, these may be made from terra cotta, resin, concrete, or even wood. Cedar plants are now available in a range of striking colors, including lime green.

For gardeners with gazebos and other garden structures, weathervanes are suitable gifts. These now come in many beautiful styles, including ones with butterflies, and pine trees.

For ornamental garden accents, there's no limit to what is available. For small gardens, I would recommend the Mossy Mushrooms. These are crafted from terra cotta and have a life-like mossy finish. They are available in various shapes and sizes.

For anyone interested in water gardening, a self-contained fountain is a great choice. These come in different styles, colors, and sizes. They include everything from antique-looking hand pumps to watering cans.
For the do-it-yourself gardener, a Poetry Stones kit makes sense. This comes with press-in letters, symbols, numbers, and everything else the gardener needs to create his/her own stepping stones, cobblestones, garden signs, plant labels, and address markers.

Garden equipment, tools, and gardening supplies make welcome gifts. Manufacturers are now creating colorful, well-designed gardening aids. Forget the old standard colors of the past. Garden gloves have undergone a makeover, now resembling fashion accessories. Now, tool handles come in beautiful colors. There is even a wheelbarrow with a bright blue body.

Gardeners appreciate practical gifts. All sorts of stationery and related items are welcome. This would include everything from garden journals and engagement calendars to note cards and greeting cards with garden-related themes.

When it comes to cards, the most spectacular by far are published by Landscapes Within. These feature breathtaking fine art film photography by Judith Frances, which captures the unique beauty offered by flowers and foliage. While some shots are close-ups of individual flowers, others are group portraits. With the exception of one item that is made in Canada, all of Landscapes Within products are manufactured in the U.S. the result is first-quality items with high quality images.

The blank note cards are available as boxed sets. Sold in gorgeously illustrated boxes, each set contains 18 blank note cards and envelopes with three each of six images. The greeting cards are sold individually with ones available for all sorts of holidays and occasions. In addition to cards, this firm has several18 inch by 24 inch fine art poster prints of flowers, which make ideal gifts for any occasion. These fit into standard frames.

These cards and prints are available at certain local retail stores. If you are having trouble locating a local source, you can find out by calling Landscapes Within's toll-free number (866.759.1333).

A portion of the profit from each sale goes to non-profits that fund Alzheimer's research





Related Articles
Editor's Picks Articles
Top Ten Articles
Previous Features
Site Map





Content copyright © 2023 by Connie Krochmal. All rights reserved.
This content was written by Connie Krochmal. If you wish to use this content in any manner, you need written permission. Contact Connie Krochmal for details.