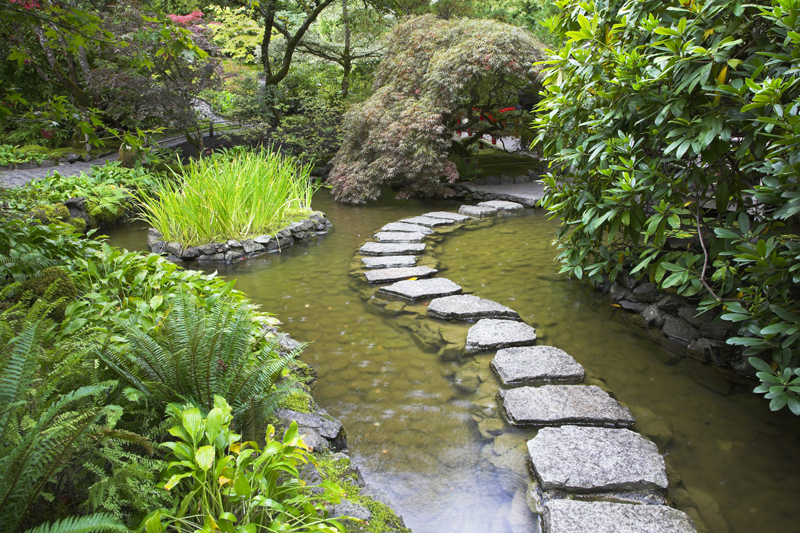 If you're tired of cut Christmas trees and can't bear the sight of artificial ones, try a living Christmas tree.

Unlike the cut kind, these can be planted outdoors in the landscape once the holidays are over.

Planting a live Christmas tree is an environmentally friendly method. The trees can provide shelter for birds throughout the year. Live trees are also good in other ways. They help to stabilize the soil and release oxygen.

Suitable kinds of trees can vary from one climate to another. For zone five, good choices include balsam fir, black spruce, blue spruce, Douglas fir, eastern red cedar, and Scotch pine.

Using a live Christmas tree requires a little more thought than just purchasing a cut one.

First, choose a tree that is suitable for your hardiness zone. At one time, these were only available as ball and burlap, but now they are often sold in containers as well.

With the living tree, you really have two options after Christmas is over if your climate does not have severe winters. You can choose to plant the tree in the yard. Or you can grow it in a container, and just bring the plant indoors for Christmas each year. If you use this option, it is possible the tree might eventually get too large to keep in the pot.

If you are going to use a live tree, you need to give it time to adjust gradually from the outdoors to the indoors environment and vice versa. Moving it from the sunny, cold outdoors to heated, less bright indoor rooms can cause temperature shock. Do this in stages. The first step is to move it to an unheated area, such as a garage, porch, or sheltered spot for a few days. Then bring it inside. Reverse this process when you are ready to return it to the outdoors.

When the living tree is indoors, keep it away from heat sources, including vents and appliances like televisions. Turn the Christmas tree lights off at night and when no one is home. It is important to keep the soil moist. Don't let the tree dry out.

If you are planning to plant the tree outdoors in the landscape, it is a good idea to dig the hole before the ground freezes. The hole should be the same depth as the tree ball and twice as wide. If you live in a cold climate, fill the hole temporarily with mulch until you are ready to plant the tree. This will prevent the soil from freezing.

As soon as possible after the holidays are over, plant the tree. If it is a ball and burlap, remove the burlap before planting it. Fill around the tree with the soil you removed from the hole. Mulch, and water it. If the winter becomes dry, it may be necessary to water it at times.

If you plan on growing the living tree as a container plant, choose a pot that will hold up during freezing weather. Wooden tubs and barrels are very good choices. As the tree grows in subsequent years, you may need to repot it.

The best kinds for growing in containers are slow growing ones. Suitable ones include balsam fir, blue spruce, dwarf white spruce, and noble fir.




Related Articles
Editor's Picks Articles
Top Ten Articles
Previous Features
Site Map





Content copyright © 2023 by Connie Krochmal. All rights reserved.
This content was written by Connie Krochmal. If you wish to use this content in any manner, you need written permission. Contact Connie Krochmal for details.