Who'd Have Ever Thought It?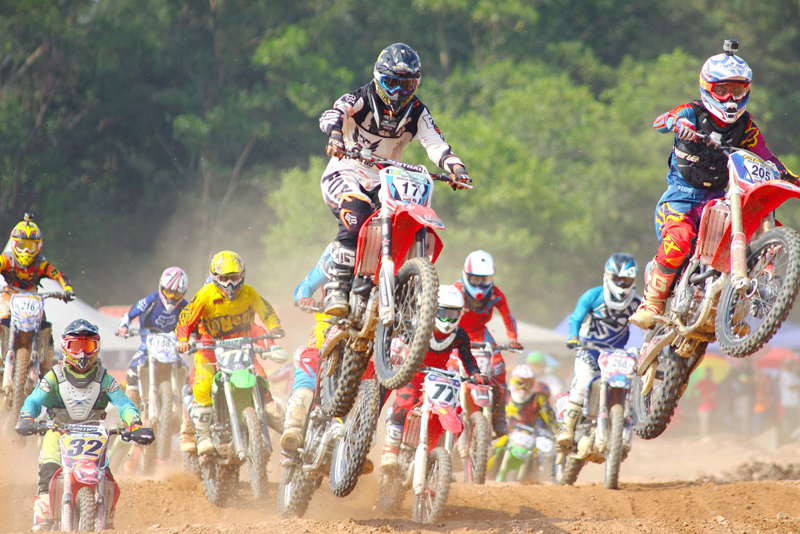 Who'd had ever thought it? Out of over 700,000 possible scenarios for the Chase, we ended up with one that most of us didn't even dream would happen. How in the world could the reigning Cup Champion not make the Chase? Tony Stewart has had a year of ups and downs. At times, it looked like he was going to be a force to be reckoned with and quite possibly win for the second consecutive year. However, a few unfortunate races, and here he sits, out of the running and unable to defend his title. Now even if he wins more than any Chase driver, the best he can hope for is eleventh place. Although obviously disappointed, he was very gracious and encouraging for those that will be in the running for the Cup. "It takes 26 weeks to get to this point, we just missed it tonight," Stewart said after the Chevy Rock and Roll 400 from Richmond. "I am still proud of this team. …We still have 10 more races to win. This is proof of just how tough his series is. It's a big letdown, obviously, but there are 10 guys who've earned their way in there and I wish them luck."

Almost like the final race of the season, when the attention is focused on the Cup winner, Kevin Harvick didn't really seem to get the proper attention for the fact that he not only got into the Chase, but won the race! My guess is that his team didn't want him to lose his focus, so they didn't tell him even when he made that spectacular pass with one lap to go that he had clinched his spot in the Chase early in. Whatever their reasoning, it seemed to work. "That's how you control your own destiny, you win the race," Harvick said in Victory Lane. "That's what we came here to do and we did it."

The Chase format is now in its third year, and is quite possibly getting more and more criticism every year. Brian France has said that he plans on 'tweaking' it some for next year. Let's hope so. I am really growing tired of seeing some of the best drivers in the world just being happy 'playing it safe'. If you ask most NASCAR fans what their favorite race is, they'll tell you the Bristol night race. It wasn't this year, because the Chase was so close that most of the drivers didn't seem to care if they won, they just wanted to finish, which meant for lackluster racing. Are we going to see more of the same in these last 10 races? The only two Chase drivers that seem to be willing to take any chances at all are Harvick and Kasey Kahne. Let's hope at least those two continue on so that there is some excitement. How dull would it be if a driver wins the Cup by playing it safe? We already know from the past two years, that any driver not in the Chase will get very little if any attention. It's merely a long practice session for the other 33 teams.

What other sport in the world does coming in second win the big prize? In football it doesn't matter if one team has more wins than the other. The winner is the one that WINS! Not the one that consistently came in second. Same with baseball, track, hockey, golf and even bowling! Winning is more important than coming in second. So why is it that this hasn't carried over to NASCAR? Consistency has always been a factor, and I'm not saying that it still shouldn't be a significant part of the big picture. But really, does anyone remember how many times a driver finished second or lower at a race? No! They remember the winner! So, why isn't winning acknowledged by more than 5 points? If only a 25 point bonus for a win was in effect, neither Stewart nor Kasey Kahne's entry in the Chase would have been a question. Those on the bubble would have been the two non-winning Chase drivers, Jeff Burton and Mark Martin.

I have heard so many different opinions on how the Chase format can be fixed. Opinions from drivers, the media and past Champions have all been freely given. Why? Because something needs to be done. Last year, both Dale Earnhardt, Jr. and Jeff Gordon missed the Chase, yet, both had won races, and once again this year, they were on the bubble and at risk. This year, we have last years Champion unable to defend his own title. Adding more points for a win is being seriously considered for next year's Chase. So is expanding the Chase to include as many as 12 drivers or maybe increasing the difference to be more than 400 points from the leader. A wild card slot is also being considered, and possibly a past Champion's provisional. Let's just hope that France can get it right.

This week we are heading for the first race in the Chase at the Sylvania 300 from Louden, New Hampshire. Although many of the Chase drivers do well at this track, it wouldn't surprise me at all to see Stewart coming back with a vengeance, and taking some of the attention from the Chasers.

Your e-mails this week have been very emotional with your thoughts on how the Chase needs to be changed. Keep letting me know what you think!

Til next week....
This site needs an editor - click to learn more!


Related Articles
Editor's Picks Articles
Top Ten Articles
Previous Features
Site Map





Content copyright © 2022 by De Powell. All rights reserved.
This content was written by De Powell. If you wish to use this content in any manner, you need written permission. Contact BellaOnline Administration for details.