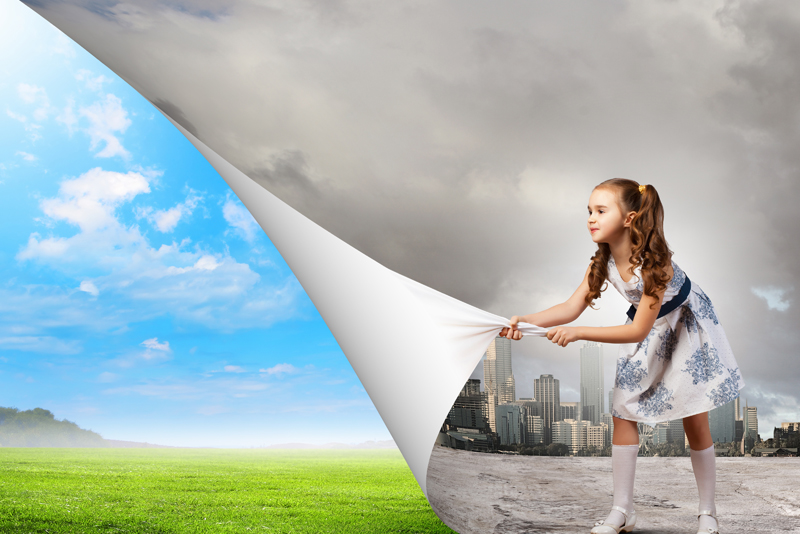 Here in San Francisco it's becoming just about illegal to dump anything in the trash; which I completely support, but am left scratching my head with what to do with my e-waste (hence the prompt to writing this article).
For some of us, recycling is regulated only to paper and cans. I'm not judging because this was certainly the case when I was growing up. Not so anymore! Recycling measures have improved so much; you can recycle practically anything now!
I guess it's pretty safe to assume most of us know where to take the aforementioned cans and paper; but what about the other everyday things we use, that are surprisingly considered disposable (e.g., cell phones, computers, laptops, etc…)!
Technology, as great as it is, is causing our landfills to overflow with "still in good condition" waste. We want the newest but don't know what to do with the "late"est model. Thankfully recycling has caught up with technology and is making it easier for us to recycle just about anything. Following are some tips that have come in handy for me when I don't know what to do with my "perfectly fine cell phone, but I want the newer model, and I'll be racked with guilt if I throw it away!"
Cell Phones:
Call to Protect
, is a national non-profit organization that allows you to retire your old phone for the benefit of someone else. By donating your phone you are keeping it out of a landfill. They reprogram the phone with emergency numbers and give them to survivors of domestic violence. If you're really motivated their website even has information on how you can start a cell phone drive in your community. This is a great way to help others while helping the planet.
The office supply store
Staples
, offers a drop off site for old cell phones
The website
Cell for Cash
lets you sell your phone for a profit. Depending on the model, your phone can be bought for anywhere between $5.00 to $75.00.
Batteries:
Old batteries can be dropped off at your local
Walgreens
.
Radioshack
will take your old rechargeable batteries from items such as camcorders, power tools, and laptops. Most car repair shops will take your old car battery when you buy a new one.
Rechargable Battery Recycling Corporation
is a great site to check out for other recycling options.
Computers:
I would first try and donate a perfectly usable computer to a school or community group. If that option isn't available then consider sending your computer back to the manufacturer.
Dell Computers
will take back old ones of their own and of other makers. Hewlett Packard will take back any brand. These companies do charge a nominal fee but the fee may be waived if you purchase a new one. Check with the company first.
iPods:
iPods are the new kids on the block. These are still new enough to be given away quite easily to a younger friend or sibling who wants one. I even think you can sell your "older" model (I use older jokingly) on Ebay for a good price, or you can take it back to the Apple store and receive a 10% discount on the new one you purchase
Other Tips:
I just learned that Tyvek (those impossible to open envelopes) can be sent back to Tyvek for recycling. This is really good to know, especially for those of us in construction who wrap new construction homes in Tyvek. I did not know this could be recycled! (866) 338-9835.
Plastic Bags, my arch-nemesis! Avoid them if you can, if not re-use them as garbage bin liners for your kitchen and bathroom. Many pet owners re-use them when walking the dog as pooper scoopers; but there was a really great article I read recently that shunned this idea. Since the plastic doesn't breakdown for years, you are in a way preserving the doggie waste! You should definitely take them back to the store to re-use on your next shopping trip.
Earth911
, this site is a really good all around recycling site for when you don't know where to turn. Just type in your zip code and a list of places to recycle your items will appear. I tried it by typing in my zip code and clicking on carpet pads (this can be a tricky one to recycle). Wow, a list of places I never even thought of came up! Bookmark this site!
I found I could go on and on, about how and where to recycle, because just about anything today can be put back into circulation. Which brings me to my final point. The second step in the recycling chain is to re-use as much as possible before sitting it out for the garbage collectors. Some of you are saying second step, well what's the first? My opinion is to reduce the amount of waste we use in the first place, but that's a different article!


Related Articles
Editor's Picks Articles
Top Ten Articles
Previous Features
Site Map





Content copyright © 2023 by Arcadia Maximo. All rights reserved.
This content was written by Arcadia Maximo. If you wish to use this content in any manner, you need written permission. Contact Farjana Amin for details.