Ah! The Sweet Smell of Success!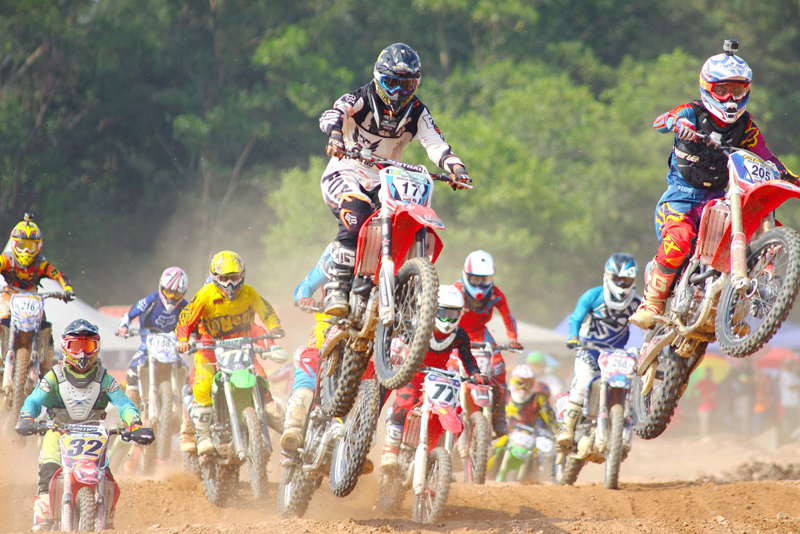 Ah! The sweet smell of success! Sometimes the best revenge is proving yourself to those that had doubts. For Jeff Burton, it has been a long journey. It has been 175 races since he had been in Victory Lane, but this past week he proved to all that he could still get the job done. The final laps of the Dover 400 this past week were filled with nail-biting, side-by-side racing, as Matt Kenseth and Burton raced to the finish. Kenseth had dominated the race, but Burton stayed competitive and kept improving throughout the race. With only 6 laps to go, he finally made the successful pass and didn't look back. After the cloud of suspicion that had been thrown upon him and teammate Kevin Harvick, this win meant even more than breaking a five year winless streak. Burton's team has proven this year that they had what was necessary to win. They've led laps and finished well, all that was missing was that trip to Victory Lane. This win also puts Burton at the front in the Chase, with Jeff Gordon breathing down his neck a mere 6 points back. But, for now he is the Chase leader and that's got to be a fantastic feeling for him and his crew. We all knew that it was just a matter of time before he was winning again. It was wonderful seeing Burton out there again doing his Victory lap. Who knows? Maybe this win is the first of many more to come. He's certainly in a position to win the Championship. They've been out front all year, and now they have even more momentum to go for it all. "We have positioned ourselves to have something special happen, but just because we're in this position doesn't mean something special is going to happen," said Burton. "Eight races is an eternity."

On the opposite end of the emotional spectrum sits Kasey Kahne, who's season has been filled with ups and downs. Kahne has had more wins than any other driver this season, but he has also had more DNF's than any other Chase driver. Quite uncharacteristically, Tony Stewart lost control going into turn 3 on lap 11, and Kahne, who happened to be in the wrong place at the wrong time, was collected into the wreck with Stewart. Although he was able to get back on the track and gain some points, this 38th place finish sent him down to 9th place, 182 points out of 1st place. Kahne now knows that even if he is flawless for these next 8 races, his chances of winning the championship are slim. Hopefully, the dejected racer will be able to put this devastating race behind him and do whatever it takes to get himself back into contention for the Championship. "We've had disappointing finishes in the first two races in the Chase," Kahne said. "The accident last week [at Dover] was a devastating blow to our title hopes. Those things happen. We're disappointed, but there are eight races left. We'll regroup just fine. Maybe we'll dominate the last eight races, who knows?"

The incredible amount of stress put upon the Chase drivers is apparent in many ways, possibly more so than at any other time in the year. Usually mellow Kenseth was very vocal about how upset he was with his crew chief Robbie Reiser for a call that quite possibly cost him the win and at the very least cost him a top 5 finish. Reiser chose not to come in for fuel, guessing that they had enough to make it to the end. Unfortunately, the hard racing with Burton caused Kenseth to use up more fuel than expected. Shortly after Kenseth lost the lead to Burton, Kenseth ran out of fuel with only 2 laps to go. "Guys, this was stupid," Kenseth told his crew on the radio. Kenseth came in for fuel and still managed to finish 10th, but with a Chase this close, where the winner could be decided by only a few points, it was points that Kenseth was not happy to lose. Following the race, Reiser was rather sarcastic with his comments. "Oh, there's another reason why I shouldn't be a crew chief, I guess," Reiser said. "I made the wrong decision and cost this race team probably an opportunity to win a championship." "I just don't understand what we did there at the end," said Kenseth. "We gambled for fuel, but there was really no reason to gamble because we had the best car.Even if we had lost two or three spots, we had the car to beat, so I don't understand how we can run out of fuel." Now isn't the best time for a driver and crew chief to be feuding with each other, so hopefully they will get their emotions in check and finish the season without further disagreements.

The Chase no longer seems to be about the most deserving driver winning the Cup. It now seems to be who is the luckiest. With only 2 races complete in the Chase, half of the Chase drivers have already had at least one bad race. For Kyle Busch, both races have ended poorly, and his chances at the Cup are nearly impossible to imagine. After a horrible start to the Chase, Jimmie Johnson managed to get a 13th place finish this past week, moving him up to 8th place, but still 136 points from 1st place. Although not an impossibility, it is very unlikely that the winner this year will be Busch, Kahne or Johnson.

Your e-mails this week have been focused on Burton's win, but there are a few of you that have made comments about how deeply you dislike the Chase. The e-mail that stood out the most this week was from Doug in Michigan. Hopefully, an exciting end and the promised upcoming changes to the Chase format will help, Doug. Please keep letting me know how you feel!

Til next week.....
This site needs an editor - click to learn more!


Related Articles
Editor's Picks Articles
Top Ten Articles
Previous Features
Site Map





Content copyright © 2022 by De Powell. All rights reserved.
This content was written by De Powell. If you wish to use this content in any manner, you need written permission. Contact BellaOnline Administration for details.