The Craft Of Hand Made Rugs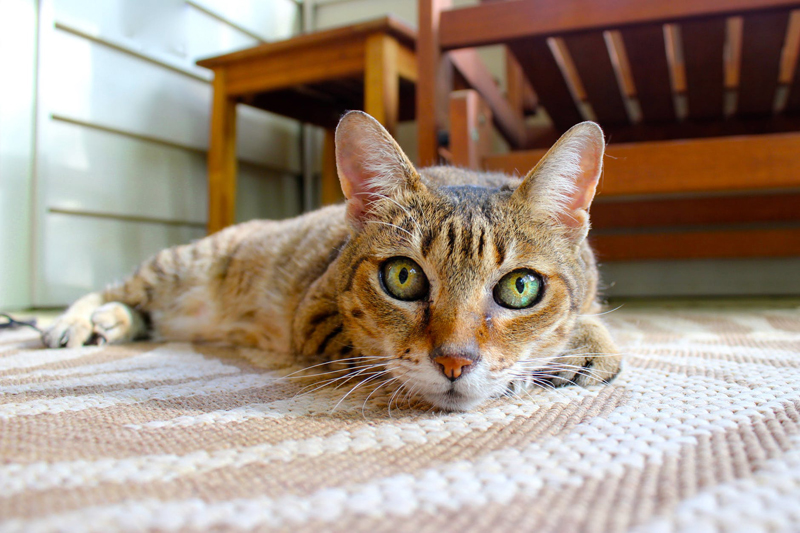 Written in 1914 by Ami Mali Hicks, this book is now considered public domain and is available for free in the Google Library at https://www.books.google.com.

As you read this book there are a few things to keep in mind:
In 1914, sewing, crocheting, knitting, braiding and weaving were taught in schools, so when Ami wrote this book, she assumed that the reader would have basic knowledge of these skills.
This book is almost 100 years old, so she sometimes states to use supplies that we now know are unsafe, such as lead paint.
Methods of dyeing fabrics have changed over the years. There is a lot of information in this book for dyeing fabrics, some which maybe unsafe. I would look for more current books to learn about dyeing fabrics.

Overall, I think this is a great book. As I was reading this book, I was looking at the patterns thinking how I could use them with today's fabrics, colors and tools. Ami covers the following topics in her book:

Rug Braiding:
Ami explains the process of tearing strips, ironing the strips (she did not use braiding clamps), braiding and sewing the rugs together. There are four rug patterns and color plans in this book.
26" X 32" Oval blue and white rug
23" X 31" Oval in pink and gray
26" X 33" Oval in green and gray
26" Round Rug in Blue and Pink

The Scalloped Door Mat or Tongue Rug (Sewn Rug):
Made with a Burlap foundation and closely woven wool fabric, her two-color pattern is made up of scalloped (oblong) shaped pieces attached to the burlap foundation similar to the way shingles lay on a roof. The scallops were finished with a button-hole stitch and attached to the burlap using a star-shaped stitch. She has a diagram which shows how the rug is sewn together. Although Ami's rug was probably hand sewn, this rug can be updated using use a sewing machine.

The Knitted Rug:
Ami's knitted rug pattern uses 15" knitting needles which are about ¼" thick, a large crochet hook, and four different colors of cotton muslin (4 yards each) torn into ¾" strips and sewn together to make the "yarn". This is an interesting pattern for someone experienced in knitting.

The Crocheted Rug:
Crocheted with a "pin wheel" type pattern, this pattern is for someone who has some experience crocheting. It is crocheted with 1" strips of two colors of cotton muslin fabric (10 yards each).

The Hooked Rug in Cotton and Wool:
There is a "basket of flowers" pattern for a 24" X 36" rug made with cotton muslin and burlap. Ami explains how to make a rug hook from a "forty penny wire nail" and how to make an old fashioned rug frame. She includes information for hemming, transferring the design and hooking with wool.

The Needle Woven Rug:
There is a "Navajo" pattern for a 24" X 45" rug made from cotton muslin ½" strips. She used a large wooden needle and a comb to pack the fabric. She also includes instructions for making the frame and setting up the warp. Page 42 has a primitive frame that I thought was interesting.

The Colonial Woven Rag Rug:
There are two color plans for 3' X 6" rugs; Buff and Brown Rug and a Gray Rug with a mixed border of black, white, red and dark blue.

Other information included in this book:
An interesting way of covering a floor with a Stenciled Oil Cloth.
Reserve printing and Batik making.
Old fashioned methods of making stencils.
Candle making.

If you decide to make any of these rugs, the forum would be a great place to share your experiences or tips for updating the patterns with today's fabrics, colors and tools.
This site needs an editor - click to learn more!

You Should Also Read:
Braided Rugs
Crocheted Rugs
Rug Hooking




Related Articles
Editor's Picks Articles
Top Ten Articles
Previous Features
Site Map





Content copyright © 2023 by Christine Dux. All rights reserved.
This content was written by Christine Dux. If you wish to use this content in any manner, you need written permission. Contact BellaOnline Administration for details.