Folklore in the Landscape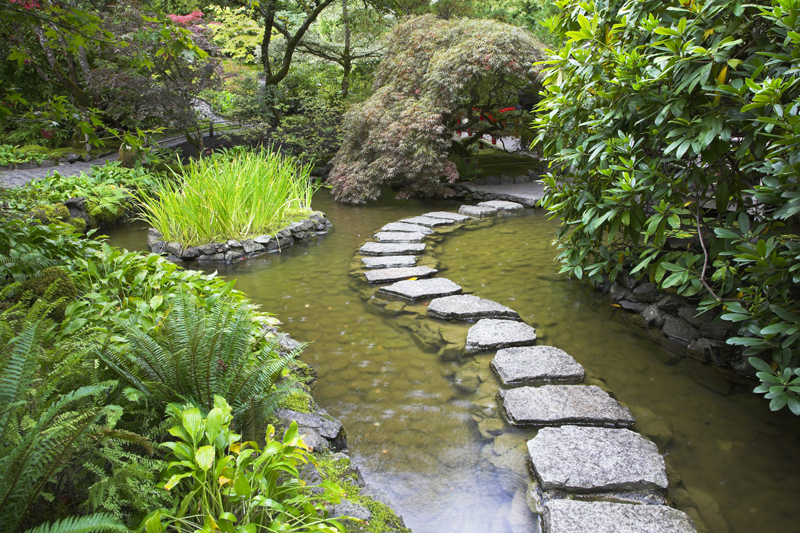 Before humans invented alphabets, there were storytellers who transmitted the legends and traditions to each new generation. In our landscapes, garden folklore works much the same way.

Plant lore is so rich. It adds another dimension to gardening. No matter the size of the garden, there's always room for lots of folklore.

Folklore often explains how certain plants got their names, such as the much-repeated story of Narcissus.

The cypress tree is named for Cyparissus. His story can be seen in floor mosaics from the Roman era showing how he changed into a cypress tree.

According to a Babylonian myth, mulberries were once white. Then a grieving lover, Pyramus, who thought his lover had been killed by a lion, committed suicide. His blood turned the white berries red.

From Greek mythology comes the legend of the hyacinth. It commemorates Hyacinthus, son of the Spartan king Amyclas. In Crete Hyacinthus was worshipped as the god of the flower. In Sparta there was an annual Hyacinthus festival in honor of his death.

Recently there's been great interest in fairies. In Shakespeare's time people really believed fairies existed. To this day some people in Iceland believe magical beings reside in rocks.

Fairy gardens are now very popular. To be authentic such a garden must have foxgloves. Originally these flowers were called folk's gloves for the fairies were known as "little folks." The individual foxglove blooms were just the right size for their tiny hands. The other common names for foxglove also refer to fairies. These include thimbles, fairy cap, fairy thimble, etc.-you get the idea.

Fairies must have food. And one of their foods was fairy cheese-actually the flattened round seedpods of the hollyhocks and mallows.

According to folk tales, the fairies are always invisible except if you carry a primrose and peer over the petals at them.

The lotus and blue lotus were legendary plants in ancient Egypt. Buddha was depicted sitting on a thousand-petaled lotus blossom to show his detractors he'd found enlightenment (Nirvana).

The Tabasco chile was named for a Yucatan deity during pre-Columbian times.

What is known about the Japanese roof iris? At one time it was grown on rooftops. Earlier the Japanese had thatched or tiled roofs, quite different from modern shingles.

The houseleek or hen-and-chicks (Sempervivum spp.) were commonly grown on roof tiles where they could charm lightning to strike elsewhere. Lacking modern fire departments that we have now, house fires were a great hazard during those days. So people were right to fear lightning.

Flora was the Roman goddess of spring and of flowers. In a fresco painting near Pompeii she is depicted picking flowers, which she places in a basket.

Western gardeners may think fertilizer is what plants need to be healthy. An ancient custom in India called donada involves singing, stomping on the ground around the tree, and even sometimes hitting the tree. They believed this encouraged growth. Oddly enough there may be some scientific evidence for this practice.

For more fascinating tales of garden folklore, there is no better source than John Baer's Sons, publishers of the famous Baer's Agricultural Almanac & Gardener's Guide. The almanac is a treasure trove of folklore. Among Baer's other folklore titles are Tree Lore & Legends, Cures & Curiosities, Plant Power, and Mint & Mistletoe.

Even the smallest garden can have a wealth of garden folklore for our enjoyment.



Related Articles
Editor's Picks Articles
Top Ten Articles
Previous Features
Site Map





Content copyright © 2022 by Connie Krochmal. All rights reserved.
This content was written by Connie Krochmal. If you wish to use this content in any manner, you need written permission. Contact Connie Krochmal for details.