Talk About a Memorable First Win!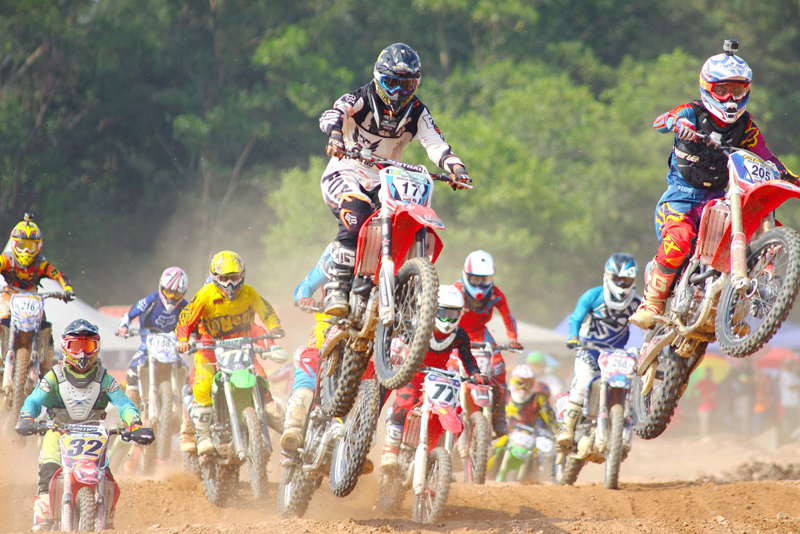 Talk about a memorable first win! I don't know if there has been another driver in history that managed to enrage so many people in one short moment as Brian Vickers did at the UAW-Ford 500 from Talladega this past week.

Talladega is Earnhardt country, and the crowd was going wild with the anticipation of seeing Dale Earnhardt, Jr. in Victory Lane as he held the lead going into the last lap. Jimmie Johnson was looming behind him though, with teammate Vickers right behind. Everyone knew that Johnson was waiting until the last lap to make his move and also knew that with Vickers pushing behind, Johnson could swoop in and steal Jr.'s thunder, but the crowd was hoping that Jr. could hold off the Hendrick's boys and soar into the Winner's Circle.

Since Vickers announcement earlier in the season that he was leaving Hendrick's next season for the Red Bull team, Vickers has been treated as only a partial teammate to the Hendrick's team. He's been kept from team meetings and also been made to feel that his success was secondary to supporting his teammates that are in the Chase. That alienation increased even more this week.

During those last laps, I wondered if Vickers was really going to support Johnson to the line, or if he was going to hang his teammate out to dry and go for the win himself. Vickers car had looked stronger than Johnson's all day. Going into turn three on the final lap, Johnson decided to make his move on Earnhardt, Jr., and Vickers followed. I don't think anyone could have anticipated what happened next, though. Not allowing enough room, Vickers hit Johnson's bumper, sending him flying into Earnhardt, Jr. Like a grotesque ballet, Johnson and Earnhardt, Jr. went into a side by side twin spin into the infield, as Vickers and Kasey Kahne avoided the carnage and crossed the start/finish line. The infuriated crowd didn't hesitate to show their displeasure at Vickers who didn't do any celebrating at the line, but instead chose to drive directly to Victory Lane.

I watched and re-watched the crash, as many of us did, and quite honestly, I think the only thing that Vickers was guilty of was being a little overzealous. Johnson of course, sees it differently. "I just can't believe it. Here we go all day long, I had a great chance to make up some points, and I end up getting wrecked by a teammate," he said. "Knowing the situation we're all in, I would hope that someone would be a little more patient than they were back there." Vickers sees it differently. "If I would have not touched him and laid off of him, we would have finished 1-2-3, Junior, Jimmie and me," Vickers said. "I apologize, that is the last thing I want to do is to get into Jimmie. But when the 8 chopped him, and Jimmie swerved, I just got him." "He was not going to pass [Earnhardt] by himself. We were trying to finish 1-2 for Hendrick. It was an accident, and had nothing to do with the fact that I am leaving." The Class Act Award however, goes to Earnhardt, Jr. who showed considerable calm and class when interviewed about the incident. "Brian was just excited there," he said. "I'm not really that upset, I mean, that's just the way racing goes here and sometimes you come out on the good end of those deals and sometimes you don't."

Although there are still 6 races to go, Vickers position with Hendricks is still up in the air. Vickers is still in the car for this week's Bank of America 500 from Lowe's this Saturday night, but after the events of Talladega, owner Rick Hendrick hasn't made a statement as to whether or not Vicker's will be dumped for the remainder of the season.

To bump or not to bump - that is the question. At least it was the question that was posed by Jeff Gordon, concerning the bump-drafting that is so common at Talladega. Aiming his remarks primarily at Earnhardt, Jr., Gordon nearly demanded that NASCAR do something about it. "Every time I help him out he never gives it back in the turn," Earnhardt said. "That's why he don't have too many friends out there. I was trying to be his only friend besides his teammate to draft with him. There's so much grip my mom could drive these cars," he said. "There wasn't no way I was going to spin nobody out. I guess it made Jeff Gordon a little nervous." As it turned out though, Gordon didn't get the chance to race Earnhardt, Jr. for the win, since he was one of many that got caught up in the inevitable 'Big One' on lap 137, which took him out of the race and knocking him down a spot in the standings. Since Gordon isn't a rookie, you would think that by now he knows that bumping is part of racing and bumping is a big part of success at a restrictor plate race. As Gordon's chances of winning the Cup decreases, his whining about other drivers increases. Let's just hope that we can have a w(h)ine free race this week, because it's growing old.

Everyone knew that Talladega was going to be a race that could shake up the point standings, and it most certainly did that. There is now only 51 points between 1st and 5th place, and even from 10th, there is now only a difference of 185 points. Anything can happen, and no one is out of the running.

I've really enjoyed your e-mails this week! Keep letting me know what you think!

Til next week....


This site needs an editor - click to learn more!


Related Articles
Editor's Picks Articles
Top Ten Articles
Previous Features
Site Map





Content copyright © 2022 by De Powell. All rights reserved.
This content was written by De Powell. If you wish to use this content in any manner, you need written permission. Contact BellaOnline Administration for details.