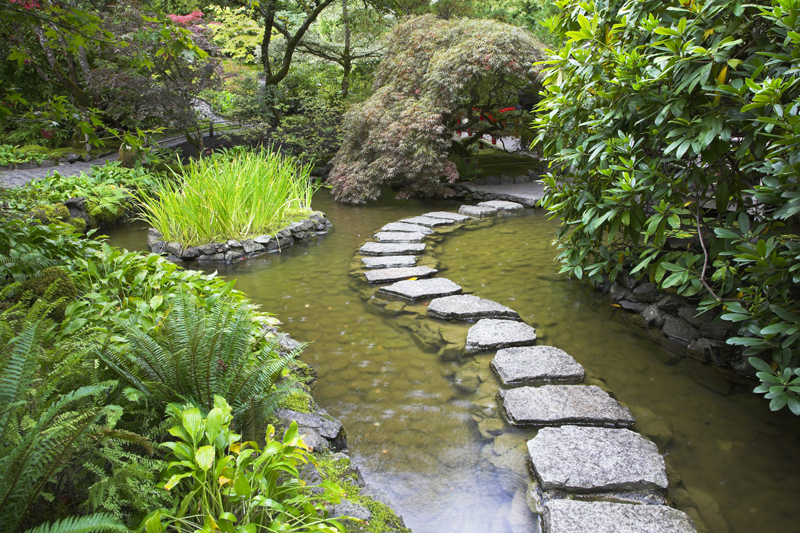 Oh, the joy of having an older home. It's the perfect opportunity to grow heirloom plants in period landscapes.

To be authentic such gardens needs to contain plants that would have been around at the time the house was built. For example, I lived in an 1850's farmhouse for some years. So, the plants I chose were by and large ones that were popular during the Victorian era.

How authentic do you want the landscape to be? Recreating a realistic garden can be a lot of work. The best approach is to draw up an overall landscape plan, and then implement this design over a period of years as time and money permit.

To be practical, most people start with the most used areas of the landscape. For example, the public areas where driveways and front yards are located should be given a priority. Backyards, side yards largely hidden from view can be done later.

Start by familiarizing yourself with the time period when your house was built. Sometimes, it may help to visit public gardens in your region to see what plants were used and what garden designs were like. Those with colonial-era gardens might want to visit Old Sturbridge Village or Colonial Williamsburg. Another possibility is Tryon Palace in New Bern, North Carolina, the early colonial capital of the area.

Consider yourself lucky if the original owner had drawings of the garden design. These are rarely available for ordinary homes.

Every detail in a garden recreation is important in the period garden. From the garden art to garden architecture these are crucial. Pay attention to the styles of garden ornaments and gazeboes, garden sheds, arbors, and the like. If possible keep these authentic. For example, dovecotes were common in early American gardens. The birds were a valuable source of manure. You'll need to research these details very carefully.

One technique professionals use is to photograph the property using infrared film. This may help you locate landscape features that have disappeared underground. I discovered a long-buried stone walkway around the back of the house that had become covered with grass and soil over the many years.

The final detail in garden restoration is choosing the plants. This is great fun. A lot of plants are contemporary introductions. Try to find a list of appropriate plants for the period. Lists can be found in a number of places, including books, magazines, websites, and elsewhere. When consulting lists, it is appropriate to use plants that were introduced prior to the period in which your home was built. As an example, in my 1850's landscape, I could have used colonial-era species and all those introduced any time up to 1860 or so.

In certain instances, modern cultivars can be substituted when the original kind is known to be invasive or no longer available.


Related Articles
Editor's Picks Articles
Top Ten Articles
Previous Features
Site Map





Content copyright © 2021 by Connie Krochmal. All rights reserved.
This content was written by Connie Krochmal. If you wish to use this content in any manner, you need written permission. Contact Connie Krochmal for details.