Belly Dancing Goes to the Core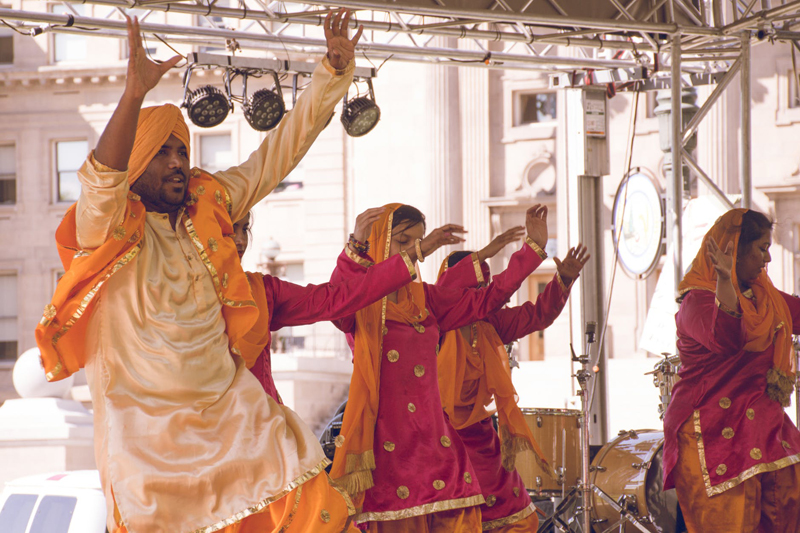 The mention of core muscles means work, and sometimes, we tire ourselves of trying to get our core in perfect shape. We want that six pack look, but in all honesty, a toned abdomen is the in thing. Having a toned abdominal muscle means incorporating cardiovascular exercises, workouts that solely target the abdominal muscle, and a healthy diet.

With that being said, always have variety in your workout. There are wonderful yoga and Pilates exercises that allow your abdominal muscle to move in all motions. Add a brisk walk, 30 minutes on the treadmill, or jogging before or after your abdominal exercises. It is suggested that if you want to really work/exhaust your abdominal muscle, do so after your cardiovascular routine.

Rectus Abdominis, your abdominal muscle, is a single muscle that attaches to your spine from your rib cage to your pelvis bone. There are different muscle groups that make up the Rectus Abdominis, but for the most part, do not think that your upper abdominal muscle is separate from your lower abdominal muscle; they are attached.

Since your abdomen is attached to your spine, the more you tone it, the more flexibility you give to your spine. This is why you hear many exercise experts stress the importance of working your core. Having a weak abdomen means back problems and greater stress on other muscle groups in your body.

Belly dance focuses mainly on the abdomen. Isolated movements strengthen that area. The sensuous movements of the hips, chest and abdomen come from the core. Such sensuous movements come naturally to a woman.

History tells us that belly dance is somehow connected to childbirth. Ancient belly dances were performed while a woman was giving birth. It is said that the woman giving birth incorporated gradual hip circles and undulating belly movements to help the baby pass through the birth canal. Some women still perform these beautiful dances today, bringing a child into the world.

When doing a belly dance workout, keep note of your posture. A proper dance posture means tilting your pelvis forward, knees slightly bent, tuck in the tummy, and lift the chest. Here are some belly dance movements that will tone and strengthen your core:

1. THE CAMEL: Push the chest forward (keep the hips quiet), lift, pull the chest in. By keeping the chest quiet, then circle the buttocks down and around. Do this by pushing your pelvis down, back, and around. Repeat this movement. When you travel with the camel, you give yourself a cardiovascular workout.

2. THE REVERSE CAMEL: This starts off by tucking in your abdomen real tight, pushing the pelvis forward, then back and rounding it down. Travel with this movement.

3. BELLY ROLLS: Stand straight. Squeeze your abs., pushing the upper part out, bring it back in, at the same time pushing the lower part out and brining it back in. Reverse the order.

4. HIP TUCKS AND POPS: This exercise is just that. Tilt your pelvis forward and really tuck in the abs. Repeat this several times. Switch to pushing your pelvis out. This creates the hip pop. Put "umpf" into these exercises.

5. CAMEL WITH A LUNGE: Refer to this movement on Dolphina's Warrior Goddess Workout. First, face forward and step forward with one leg in front and the other right behind. Place your arms in a relaxed downward "V". While doing the camel, push your hips down, creating a lunge. Then camel back up into your beginning position. This workout is challenging and great cardio!

6. BACK LEANS: Face forward and step forward with one leg in front and the other behind. Raise your arms above you, crossing your wrist (temple arms). Slowly lean your torso back, using your abdominal muscle. Lift yourself to the beginning position and then lean your torso forward to relax the muscle. Repeat.

7. CHEST LIFTS AND SLIDES: Staying in your dance posture (squeezing your abs., pelvis forward) lift the chest upward. Repeat this movement several times. Slide your chest side to side.

There are many more belly dance moves that target the abdomen. Remember that having a toned abdomen doesn't mean contracting it. You have to push it out to lengthen. By toning your abs., you will notice better posture, better breathing, and a leaner look.



Editor's Picks Articles
Top Ten Articles
Previous Features
Site Map





Content copyright © 2023 by Ronnette Ramirez. All rights reserved.
This content was written by Ronnette Ramirez. If you wish to use this content in any manner, you need written permission. Contact Ronnette Ramirez for details.