May I introduce...... The Patchwork Angel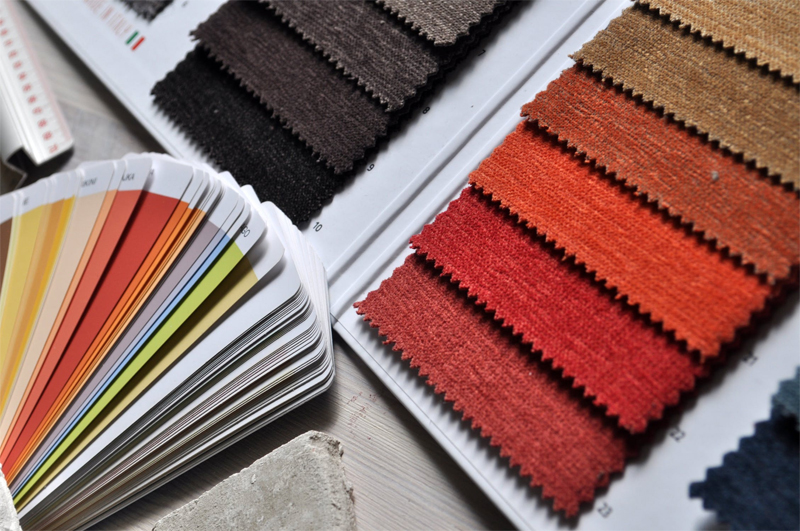 May I introduce
Penny Hornbuckle
. Penny is the cheerful owner of The Patchwork Angel on the Sunshine Coast, in Queensland, Australia. As the name suggests, you will think you're in Quilt Heaven when you visit The Patchwork Angel. To start with the building is a converted church, so it lends itself beautifully to quilts hung on its high walls, and lots of space to hold the most delightful "goodies". The Patchwork Angel specializes in lots of quilting products and gifts, but I believe it's most important specialty is its staff and the ethos with which they attend the daily business and their customers. A lovely friendly, qualitfied gaggle of girls, all willing to offer assistance where ever required.
The workroom is a joy to teach in. With both heating and airconditioning, great lighting and comfortable seating, the room allows for the flow of information and skill building for each and every student that attends workshops there. Most importantly, the kettle is always on the boil!! (Very important for this quilter!).
Penny is delighted to be the first Special Guest in the
May I introduce……
category of the BellaOnline Quilting website. So, come on in, make yourself at home and enjoy visiting The Patchwork Angel.
Welcome Penny, you are the first interviewee in May I introduce………. So tell me…….
How long have you been the owner of The Patchwork Angel?
We took over in June 2006 from Lynette Anderson who opened the Patchwork Angel in 1997. I first met Lynette when our boys now 19 were playing in the under 7's soccer team together. We became friends and she later asked me to come and work for her. In March of 2006 she asked was I interested in taking over the retail arm of her business "the Patchwork Angel". Of course I jumped at the chance of running my own business in something that is also my passion. My darling husband is my silent partner, chief quilt hanger and show set up coordinator. We have a great team in Lee, Fiona, and Maureen.
How long have you been practicing patchwork?
I started patchwork in 1999 after my youngest son Toby was diagnosed with type 1 diabetes. My whole life was revolving around the family and I realized that if I didn't start doing something for me then I would burn out. So, I signed up for a class for beginners at The Patchwork Angel and proceeded on to join the Patchwork Group at the Buderim Craft Cottage where I was a very active member until I took over the business. I still try to get to the night meetings about once a month just to catch up with the girls. .
What attracted you to quilting?
I think what attracted me originally was the excuse to play with colour while being productive at the same time. I had always loved to stitch, embellish, knit and make clothes. Starting with my Barbie when I was little and progressing to myself and my boys. Now of course I no longer make clothes but would rather spend what time I can patchworking
What do you think The Patchwork Angel offers to quilters that others don't?
The expertise of the staff is certainly something we are very proud of. Our range of fabric is comprehensive, well priced and of very high quality. Our fabric turns over quickly so the shop looks different from week to week with new stock arriving all the time. We offer the complete package. Requirements, expert advice and tuition too.
What is the one thing your customers should always expect from your business?
A friendly smile and greeting when they walk in the door. Support and enthusiasm for the project they are working on. The whole team gets a genuine buzz from being part of our customers stitching journey!
What is the one thing, do you think, your business can always expect from your customers?
Allowing us to be a part of their enthusiasm. We expect our customer to also respect the copyright laws and intellectual ownership of our designers. After all selling patterns is how they put food on their tables and we know our customers acknowledge this.
How do you see the patchwork world in 10 years time?
I can only hope that with the support of the Patchworking Community that there will still be Local Patchwork Shops where friendly advice and expertise is available. We have many younger stitchers as customers now and we delight in encouraging them to expand their knowledge of this timeless craft. As our society changes and becomes more insular it is even more important for woman to be able to come together and share skills and friendship. This can happen through Patchwork.
Does your staff undergo training?
As the team is as passionate about patchwork as I am they are always keen to extend their skills as much as possible. We try to get to as many Trade days as we can. The girls also often attend Classes in store that are being held by tutors such as Judie B and Margaret S. When we have new products in store we all share having a turn with them and sometimes even argue over who gets to have a turn first!
Do you provide a mail order service through your website?
Yes, we offer a secure website and mail order all over the world. We have lovely ladies who shop online regularly from Canada, the UK, France, Germany, Norway and Holland to name a few. We pride ourselves on keeping customers who order on the website up to date with the progress of their order. Sometimes as we are also retail we will sell out of an item and we like to let the customer know this and that there will be a short delay with their order. Usually only about a week. We are often complimented by our website customers on the fact that we do keep them informed.
What gives you the most delight as the owner of The Patchwork Angel?
Being part of a creative journey and sharing my knowledge and passion is what delights me everyday! Gotta say though there is little delight in the bookwork but we keep that to a minimum so there is more time for fabric!
Thank you Penny for your sincere responses to my questions. It's been a pleasure interviewing you, and hope to see you soon at The Patchwork Angel.
Here's all the important information about The Patchwork Angel for you

The Patchwork Angel
Address: 343 Mons Road,
Forest Glen Sunshine Coast QLD 4556.
AUSTRALIA
Ph: (Aus) 07 5477 0700 (International) 61 7 5477 0700
Fax: (Aus) 07 5477 0082 (International) 61 7 5477 0082
Website: https://www.patchworkangel.com.au
BLOG: www.patchworkangel.typepad.com
E-mail Contacts:
Business Relations - info@patchworkangel.com.au
Product Inquiries - info@patchworkangel.com.au
Order Status - info@patchworkangel.com.au





Related Articles
Editor's Picks Articles
Top Ten Articles
Previous Features
Site Map





Content copyright © 2022 by Judie Bellingham. All rights reserved.
This content was written by Judie Bellingham. If you wish to use this content in any manner, you need written permission. Contact Judie Bellingham for details.