The Fat Lady Ain't Singing Yet!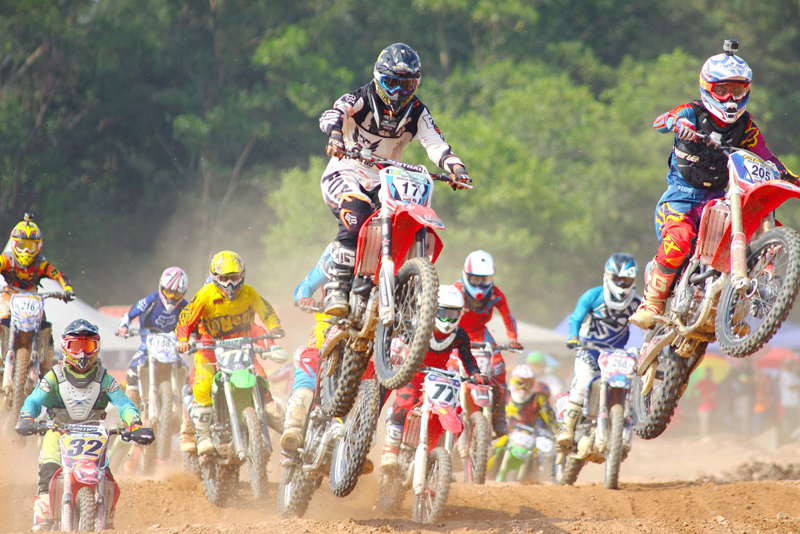 The fat lady ain't singing yet! Regardless of what NASCAR, the commentators, or the many journalists may think, Jimmie Johnson is not yet the owner of the 2006 NASCAR Nextel Cup.

It seems as though everyone already has Johnson's name on the coveted NASCAR NEXTEL trophy, and what I find really amazing, is that his competitors have all but conceded the race as well. Over the years, I have found that nothing in NASCAR is predictable, and the only thing that you can expect is the unexpected.

Kevin Harvick pulled off a nearly flawless victory at the Checker Auto Parts 500 from Phoenix, leading 252 laps of the 312 lap race. Typical racing for a cookie cutter track, the majority of the action took place during the last 20 laps. Even though three cautions and a red flag stop closed the gap between Harvick and Johnson, Harvick prevailed and received his 5th victory of the season. On top of clinching the Busch series title, this win may be just the momentum this team needs to knock leader Johnson off the winning podium.

For the past week, all we have heard is if Johnson finishes 12th or better, he will win the Cup regardless of where the other Chase drivers finish. But, what we haven't heard is what would it take for any of the other drivers to win the Cup. As one that tends to root for the underdog, I wanted to know what it would take for any of the other Chase drivers to pull off the biggest upset of the year.

Matt Kenseth has the best odds for defeating Johnson, as he is only 63 points back. For Kenseth to win the Cup, he needs to win at Homestead and Johnson needs to finish 14th place or lower without leading any laps. Kevin Harvick and Denny Hamlin are both tied for 3rd, 90 points behind Johnson. For either of them to take home the Cup, Johnson has to finish 25th or worse and Kenseth has to finish 6th or worse, without leading any laps. Perhaps the biggest upset of all would be if Dale Earnhardt Jr. were to win the Cup. For him to pull off this feat, Johnson has to have a finish of 33rd or worse, Kenseth finish 13th or worse and Harvick and Hamlin at 6th or worse without leading any laps.

So, even though an upset of such magnitude isn't likely, it CAN happen.

Let us not forget that one year ago, Tony Stewart only needed a clean race to win the Cup, yet he struggled the entire race, and at one point during the race, almost let the Championship slip through his hands. In fact, had Johnson not had a crippling 40th place finish, he would be the defending Champion instead of Stewart. Going into the Homestead race last year, Johnson was 52 points behind Stewart, and Greg Biffle sat in 4th place, 102 points down. Biffle won the race and gained 67 points on Stewart, finishing 2nd in the Chase, only 35 points from the lead.

To the joy of many of us, this will be the last race on NBC. Even though I have never been a fan of the coverage on NBC, their coverage this year has been the absolute worst that I can remember. Actual race coverage VS. commercial time has actually been averaging only about two minutes of race coverage to every minute of commercials. That really isn't much different than primetime coverages, however, when you are considering a regular TV program, you don't typically miss the action of the show during a commercial break. NBC has repeatedly missed restarts as well as on-track action while away on commercial break. For the past two races, NBC has sent us over to an affiliate for post-race ceremonies so that they could continue on with their already scheduled programming. I guess we should be grateful that they at least gave us the coverage somewhere, but there were many that don't have access to that affiliate channel.

The obvious favoritism of the Hendricks team by the commentators is another aspect of the coverage that I have found to be more than a little annoying. Even though Harvick obviously commanded this past race, rarely was a sentence uttered without the mention of Johnson. So, Harvick may have dominated the race, but talk of Johnson smothered the coverage. Hopefully we will be spared this come the 2007 season.

I have really enjoyed hearing from you this week. Many of you feel that Johnson will win the Cup, hands down, but the majority of you felt that there is still a chance for an upset. Keep letting me know what you think!

Til next week.....
This site needs an editor - click to learn more!


Related Articles
Editor's Picks Articles
Top Ten Articles
Previous Features
Site Map





Content copyright © 2022 by De Powell. All rights reserved.
This content was written by De Powell. If you wish to use this content in any manner, you need written permission. Contact BellaOnline Administration for details.