It's Been a Year of Ups and Downs!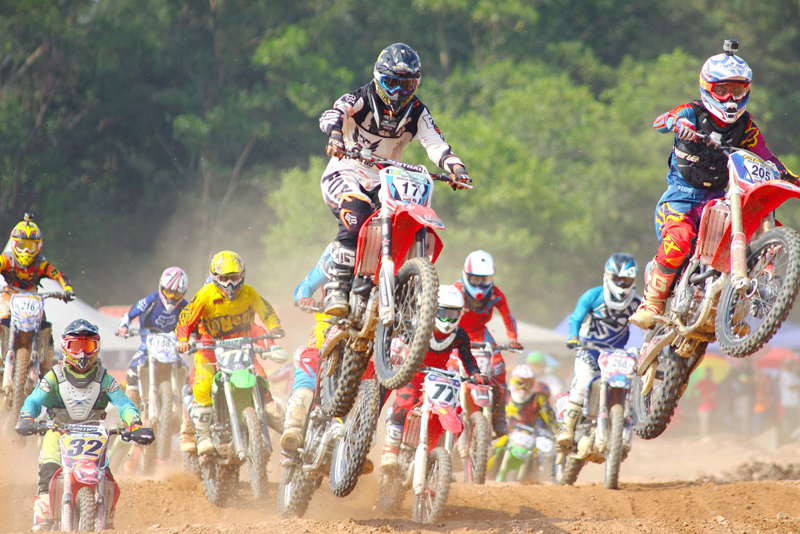 It's been a year of highs and lows, of controversies and rivalries, of hard knocks and lucky breaks. The 2006 NASCAR Nextel Season has finally come to an end. Millions of NASCAR fans will now be scrambling to find other activities to occupy their Sunday afternoons for the next 85 days - not that I'm counting or anything.

Jimmie Johnson finally pulled one out. Johnson won his first Championship Cup this past week at the Ford 500 from Homestead. He only needed to finish 12th or better to win the Cup, so his 9th place finish was more than enough. Of course, the fact that everyone moved out of his way during the last part of the race helped greatly. In the past he has often looked like the one to beat, only to wind up being the beaten one at the end. His season started under a cloud of cheating, which instead of being the downfall of the team, seemed to rally them together. For those that are not his fans, he never completely recovered from this suspicion. But, no one can deny that this team has the ability to come back from certain defeat to a decent finish.

Perhaps Johnson's crew chief Chad Knaus deserves his own prize. It was his actions that got him 'grounded' for the first four races of the season. But, the foundation was already in place and teamwork prevailed as they received 2 wins and 2 second place finishes in his absence. Knaus has an uncanny knack for knowing the exact adjustments to make on a car for the changing track conditions. This ability is something that many of the other teams just can't seem to get a grasp on.

As I have reflected upon this season, I have come to realize that sometimes fate is just on your side, and this season fate was definitely Johnson's friend. He seemed to have a guardian angel as his copilot in many of the races, as he just seemed to sail through many huge pileups totally unscathed. Of course there were some occasions that he wasn't so lucky, but overall, this team was consistent, and it is this type of consistency that wins championships.

Every year, the winner of the final race takes a backseat to the Cup winner, which is really unfair. Their celebration is cut short for the crowning of the Champion. Most of their celebrating is done outside the range of the cameras.

If you ignored the commentators that couldn't seem to utter a single sentence without mentioning Johnson, the Homestead race was filled with some true racing. Greg Biffle once again showed us how good of a driver he truly is, possibly giving us just a peek into what to expect from him next year. Rarely out of the top 3 for the entire race, he held off all of his challengers in a spectacular shootout at the end following a late caution. While Martin Truex Jr. and Kasey Kahne battled it out behind him, he gained his second victory of the season.

With the competition getting tougher every year, some teams that were once strong, struggled and floundered the entire season. Last year, 5 of the Roush team drivers were in the Chase, yet this year only 2 were able to make the cut. The Chase gives all of the non-Chase drivers a great opportunity to work on different set-ups for their cars, without the severe repercussions as they would have earlier in the season. Many of the best drivers from last year didn't have what it took to make the Chase this year. These drivers that are used to being in the spotlight discovered that they weren't too happy being 'also rans'. I think we'll see a resurgence of these drivers in 2007.

No matter what the outcome, we can't deny that this has been a season of excitement. Hopefully the changes next year will make 2007 even better. Next week I will begin my annual 3-part series, 'The Good, The Bad and The Ugly', recapping the year at its best and worst moments. As always, I appreciate any input you have. Please send me your favorite moments!

Til next week.....
This site needs an editor - click to learn more!


Related Articles
Editor's Picks Articles
Top Ten Articles
Previous Features
Site Map





Content copyright © 2022 by De Powell. All rights reserved.
This content was written by De Powell. If you wish to use this content in any manner, you need written permission. Contact BellaOnline Administration for details.