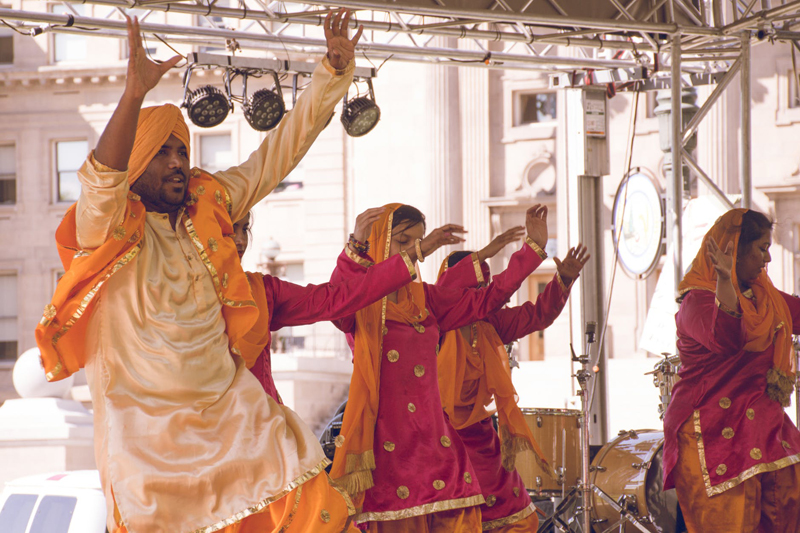 Belly dancers are always on the move. We are either learning new material, taking a workshop, or performing. No matter what the situation may be, there is that one piece of music that you want to dance to. You hear that song again, and you think, "o.k. I'll get to it soon". That time just never comes around, does it?

When you hear that song play over, and over, you picture yourself dancing to it. It's true! All you need to do is actually take the time and do some choreography.

A couple of weekends ago, I committed one full weekend in accomplishing a routine with and without a veil. The melodic club mix version of "Desert Rose", performed by Cheb Mami and Sting, was always on my mind. I knew that I wanted to dance the introduction and the middle part (Cheb Mami's solo) of the song with a veil. The rest were, in my mind, a combination of traveling steps and snake arm movements. It was a great feeling of accomplishment to get it done in one weekend.

Finding yourself in this similar situation, you can accomplish your own choreography on a weekend. Now, I would not suggest that you try to do this for songs that are challenging; those take time.

Saturday morning, treat yourself to a good breakfast, coffee (or whatever perks you). Put on your workout clothes, hair in a ponytail, and get ready to work!

Hear the song several times. Sit down while listening to it, and really focus on the different patterns. Since this song is something that you wanted to choreograph, you know exactly where you want a specific move to go, and you know where to repeat, especially in the chorus.

Also, think why this song grabbed you. What made you like this song so much, that you felt blown away by it? It is that raw emotion, that energetic feel you want to portray in your routine.

Stop the music, get up and experiment with different moves. Play the song in your head, while you get a feel if the move is right or not. Don't get discouraged if you plug in a move that is not going right with the song. For instance, a snake arm move is what you want to do in four counts, but something is not right. Try quickening, slowing it down, or both!

Practice what you have thus far. The first minute or so of your routine, should be rehearsed about four times before adding on, and on the fourth time, just hear out the rest of the song. As you hear the rest of it, you realize that a move you have at the beginning, can be used again.

Think about that one move you want people to really remember. This move should be one that you definitely can execute well. Incorporate this move into your routine and practice again what you have at this point.

Take a small break. If you are like me, where you find yourself working non stop, then you probably worked up till noon. Get away from your work space and grab a bite. When you come back, the rest should be easy.

Get some ideas by watching a performance DVD in your collection. Vary it up a little and make it part of your routine.

Should you not have the entire song choreographed by Saturday, continue on Sunday. Find a good stopping point, making sure that you have rehearsed your routine several times. Sunday, rehearse while everything is fresh on your mind and finish by noon.



Editor's Picks Articles
Top Ten Articles
Previous Features
Site Map





Content copyright © 2019 by Ronnette Ramirez. All rights reserved.
This content was written by Ronnette Ramirez. If you wish to use this content in any manner, you need written permission. Contact Ronnette Ramirez for details.