10 Tips For Your Next River Cruise Vacation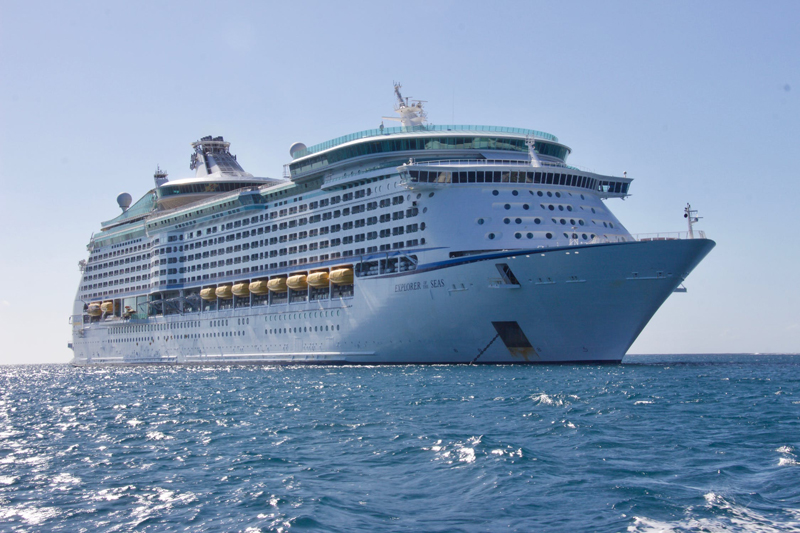 River cruises are more popular than ever. These relaxing cruise vacations take guests into the heart of countries to visit charming villages, historic sites and beautiful mid-size cities. These enlightening vacations are a wonderful way to experience different cultures in an authentic and personal manner.
If you're planning a river cruise vacation, here are ten important tips for your next trip:
1. Know What's Included.
All river cruise lines are not equal in their approach to all-inclusive pricing, so consider this when booking. River cruise pricing generally includes the stateroom, most land excursions, all meals and some drinks. Some river cruise lines, such as Uniworld Boutique River Cruise Collection, go further and include all scheduled airport transfers, shore excursions with a variety of personalized options, all tips for onboard crew and local guides, all meals, unlimited beverages, ship-wide Internet and Wi-Fi access, free use of bicycles and more. This highly inclusive approach makes their river cruise experience relaxing and hassle-free.
2. Arrive Early and Stay An Extra Day.
Getting to a river cruise port can often involve one or more flight connections. Delays and flight cancellations can be quite common, causing guests and/or luggage to occasionally miss the ship. Arrive at your embarkation port at least a day or two early to allow for potential delays and jet lag. It's also important to remember that the attractions in key departure cities like Amsterdam and Vienna are tough to pack into one day. Plan to arrive early to take in all the sights. While you may be tempted to arrive early and leave immediately on the last day of the cruise, think again. Every passenger we spoke with on our Uniworld cruise who was heading straight home wished they could change their plans and explore for an additional day or two. Take advantage of pre- and post-cruise extensions or create your own. Cruise lines like Uniworld make it easy with their pre- and post-cruise packages and included airport transfers.
3. Pack Light.
There's no need to bring huge suitcases filled with clothes on your river cruise vacation. Dress is generally quite casual. There may be several occasions when more festive attire is suggested, but formal wear is not needed. Laundry services and self-service machines are also usually available on the ships, so it's easy to do a wash mid-trip if needed. Service was exceptional on our Uniworld River Empress cruise and the staff was always happy to help with any needs.
4. Plan For Changing Weather.
Temperatures can vary significantly throughout your river cruise, so it's best to dress in layers. Weather can also change quickly during the course of the trip, so it's important to be prepared for rain. Bring along a waterproof rain jacket and a small folding umbrella, as well as a waterproof bag for your camera and electronic gear. The Uniworld River Empress provided umbrellas in every cabin, but they weren't needed on our "Castles Along The Rhine" river cruise. The weather was superb.
5. Bring Power Adaptors.
European countries have different voltage requirements and varying types of plugs for power outlets. If you're staying on land pre/post cruise, make sure to bring along the right type of power adaptor plugs. Some river cruise lines also use European style power outlet configurations.
6. Get Ready To Walk.
Shore excursions in Europe can involve a lot of walking, so make sure to bring along comfortable shoes. If you're planning to buy new shoes for your trip, do so several months in advance and break them in for a relaxed fit. If walking isn't easy for you, check with your cruise line to see what types of excursions are available. Uniworld offers "Gentle Walkers" options on the majority of their shore excursions, allowing guests with less mobility to enjoy exploring at a more relaxed pace. Uniworld also provides free bicycles and detailed maps for guest use in ports of call.
7. Learn A Few Phrases.
Research the countries you'll be visiting prior to your cruise and learn some key terms and expressions in the local language before you go. For vacationers with a cell phone, translation apps such as Google Translate, iTranslate and WayGo can be helpful as well. On our family-friendly Uniworld river cruise, the ship's staff offered handouts with key phrases and German classes for the children and other guests onboard.
8. Do It Your Way.
While shore excursions are included on many river cruises, it's easy to explore independently since ships are tied up close to town. Simply opt out of the group tour, break off early on your own, or grab a bike and chart your own course. On our Uniworld European river cruise, our knowledgeable Cruise Manager was more than happy to make personalized suggestions if we wanted to customize our experience and go off on our own.
9. Be Flexible.
On our Uniworld River Empress cruise, our entire itinerary went exactly according to schedule and the weather was outstanding. It's important to remember that there are aspects of river cruising that the cruise lines don't control, however, such as weather and changing river conditions. Adopt a flexible attitude and book with a cruise line that has high guest satisfaction and service ratings. Uniworld has won multiple awards from leading travel magazines and media organizations and was voted as having the best service in the river cruise industry by readers of Travel + Leisure magazine.
10. Bring the Kids.
River cruising has sometimes been portrayed as just for adults, but that's not the case. The personalized, intimate nature of river cruising lends itself to making great memories for families. Some river cruise lines, such as Uniworld, offer special family-friendly departures in Europe. These multigenerational cruises feature exciting family programs and excursions, a dedicated Family Host to supervise kids' activities, special family pricing and more. "Our programs are designed to provide the opportunity for families to explore amazing countries, gain valuable insights and intimately learn about different cultures up-close and personal as a family," says Uniworld Senior Vice President Wesley Bosnic. Uniworld's family-friendly programs have received rave reviews from guests and others. In fact, Travel + Leisure magazine named Uniworld the "Top River Cruise Line for Families" for the last several years in a row. On our family-friendly Uniworld "Castles Along The Rhine" river cruise, families with kids of all ages said this enchanting experience was one of their best vacations ever.
If You Go:
For more information about Uniworld Boutique River Cruise Collection, visit
www.uniworld.com.


Related Articles
Editor's Picks Articles
Top Ten Articles
Previous Features
Site Map





Content copyright © 2023 by Nancy Schretter. All rights reserved.
This content was written by Nancy Schretter. If you wish to use this content in any manner, you need written permission. Contact Nancy Schretter for details.