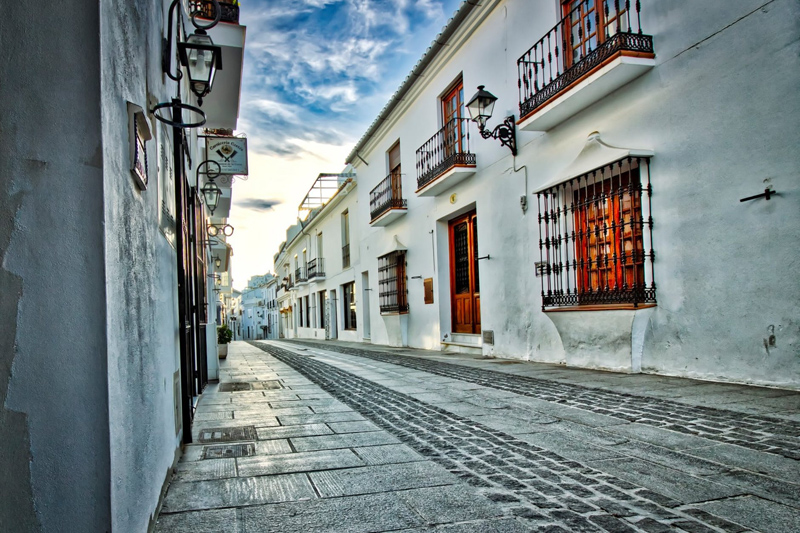 Although the use of this preposition is very similar to the way it is used in English, here you have some notes about its use in Spanish. Click on the "
Listen
" link next to each Spanish sentence to listen to it. Ah! And don't forget we have a new poll!
Pronunciation:
con (click to listen)
Origins:
'con' comes from the Latin term 'cum'. Very similar, right?
English equivalent:
with
Uses:
(According to La
Real Academia de la Lengua Española
) /
WordReference.com
)
1.
Referring to an
instrument (instrumento)
:
'Píntalo con este pincel' (Listen)
(Paint it with this brush.)
'Cubrimos el plato con un paño' (Listen)
(We cover the plate with a cloth.)
2.
To express
manner (modo)
:
Tenemos que actuar con calma. (Listen) (We have to act with calm (steady).)
3.
'Con' is also used to express
company (compañía)
:
Juan está con su hermano. (Listen)
(John is with his brother).
4.
Idea of
content (contenido)
:
Una casa con muebles. (Listen)
(Una casa con muebles.)
5.Con + infinitive
.
Con decir la verdad es suficiente. (Listen)
(By saying the truth is enough.)
6.
Con que + subjuntive tense
:
Con que digas la verdad será suficiente (Listen)
(It will be enough if you say the truth.)
7.
Finally:
Con tal (de) que + subjunctive tense
(= provided that):
Con tal de que vengas será suficiente (Listen)
(Provided that you come.)
These are the main uses for this Spanish preposition. This section will be updated soon so... be tuned!!
As always, for any question or comment, e-mail me or visit the Spanish Forum and post it.
¡Hasta pronto!
---
Recommended material:
You can find below some materials / web pages that, from my point of view, can be useful and interesting:
---
| | |
| --- | --- |
| Puerta del Sol - Audio Magazine | A very interesting way of learning or reviewing not just Spanish grammar and vocabulary, but also a great way to find out about Spain and its culture. |
---
| | |
| --- | --- |
| Lo más TV | Such a funny, intelligent and useful way to learn and enjoy the Spanish language!! It is a web based activity and offers new videos, on a weekly basis, with Spanish / English captions, dictionary and games. |
---
| | |
| --- | --- |
| | Visual Link Spanish™ - Just click, listen and repeat! Don't just learn Spanish; put it into practice with a unique guided, step-by-step system. I've tested it and I wish I'd had something similar when I studied English!! |
---
| | |
| --- | --- |
| Think Spanish Magazine | I write monthly articles for 'Think Spanish' ('Piensa en español') about Spain, its culture, travel issues... But this magazine also covers all Latin American countries. Articles include a glossary. You can also listen to all the articles as they also publish a monthly CD. |
You Should Also Read:
Wikipedia, Spanish Prepositions

Related Articles
Editor's Picks Articles
Top Ten Articles
Previous Features
Site Map
Content copyright © 2018 by Angeles Fernández. All rights reserved.
This content was written by Angeles Fernández. If you wish to use this content in any manner, you need written permission.
Contact Angeles Fernández for details.