Getting The Small Ship Experience On A Budget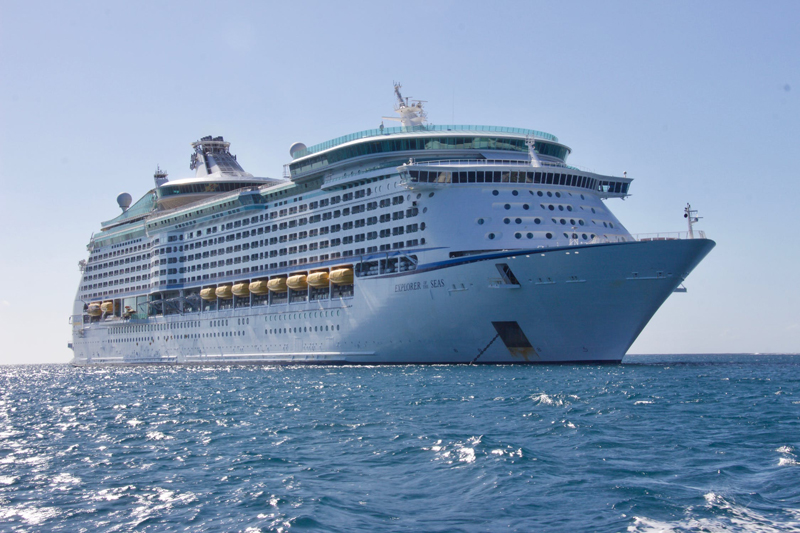 Many cruise passengers are attracted to the thought of cruising aboard a small ship. These smaller vessels accommodating under a hundred people can often navigate into places where large ships can't travel. That can open up opportunities for exceptional wildlife experiences and soft adventures aboard these ships. In addition, small ships typically provide an intimate vacation atmosphere and attentive service.
The price tag for small ship cruises, however, can be more than some can afford. Small ship cruises to Alaska, for example, can run $4000 to $6000 per person on average. While many extras such as shore excursions are typically included, the cost of a small ship cruise may bar it from consideration.
If you're yearning to take a small ship cruise experience in Alaska, there are several ways to approximate the feel. These suggestions definitely won't deliver exactly the same type of experience, but it will bring your closer than you might be otherwise. Check out these five tips to get the feel of a small ship Alaska experience on a budget:
Choose a Value-Priced Mid-Sized Ship.
While the bill for a small-ship Alaska sailing could be $8,000 or more per couple, an Alaska cruise on a mid-sized ship will be a mere fraction of that cost. Occasionally, sales can reduce stateroom prices to approximately $600 per person for an inside cabin and $1,000 per person for a balcony cabin, plus taxes and fees. To get the smaller ship feel, look for a mid-size ship that's easy to navigate. Once you've uncovered several possibilities, such as the Carnival Miracle and others, carefully examine the amenities list to make sure it includes a few perks that will make your Alaska experience even better than what can be delivered on a smaller ship. For example, the Carnival Miracle offers a fully-enclosed pool that can be enjoyed on cool weather days, a great specialty restaurant, a wide variety of nightly entertainment, a large spa and health club, and free daily kids and teens programs.
Look for Excellent Service.
Most guests rave about the personalized service they receive during their small ship cruises in Alaska. That's definitely been my experience as well. There are some larger ships that provide attentive service delivered by an outstanding crew. The Carnival Miracle is one of these ships. The staff and crew aboard this vessel are some of the best I've seen. Before booking your cruise, make sure to read guests reviews and pay particular attention to the service category if you're looking for a small ship-type of experience.
Upgrade to a Balcony Stateroom if Possible.
Having a more intimate experience is one of the many reasons cruisers are attracted to small ship sailings. Staying in a balcony stateroom gives guests the opportunity to enjoy the views from the privacy of their own cabin, lounge together on your balcony while cruising the fjords, and enjoy a room service breakfast while taking in scenic vistas. Balcony staterooms on Alaska cruises are definitely worth the splurge.
Take Nature-Oriented Small Ship Tours.
Small ship cruises can often visit places where larger ships can't travel. That doesn't mean that you have to take your entire cruise via small ship, however. Many of these same types of experiences are available through shore excursions, allowing some passengers to have the best of both worlds. In Alaska, for example, make sure to take the Tracy Arm Fjord and Glacier Explorer tour offered by Allen Marine. While the Carnival Miracle does cruise down Tracy Arm Fjord, guests who opt for the Tracy Arm Fjord tour directly from the ship are able to get much closer to the Sawyer Glaciers. On our Carnival Miracle cruise, Allen Marine's stable catamaran brought us very close to both Sawyer Glaciers, allowing us to get pictures of glaciers calving and tons of seals lounging on the rocks. The shore excursion comes at a significant extra charge, but in my opinion, it's well worth the cost. It gives passengers exactly the same experience they'd have if they were cruising on a small ship. Many Alaska ports offer similar types of opportunities. If nature experiences are important, make sure to go whale watching on a small ship in Juneau as well.
Select Flexible Style Dining.
One of the reasons some cruisers gravitate towards smaller ships is the ability to get away from large crowds and the "herd" mentality. If that's important to you, choose a ship that offers flexible dining options. On the Carnival Miracle, for example, passengers have the opportunity to select Your Time Dining. Guests can make advance reservations or simply show up anytime between 5:45 to 9:30 p.m. unless evening dining hours have been changed for some reason. Choosing Your Time Dining does not necessitate having a different table each evening, at least not on the Carnival Miracle. Our maitre d' simply asked us if we'd like to have the same table and reserved it for us every night. Our attentive wait staff was waiting for us, no matter what time we arrived.
If You Go:
For more information on the Carnival Miracle, visit Carnival's website at
www.carnival.com
.


Related Articles
Editor's Picks Articles
Top Ten Articles
Previous Features
Site Map





Content copyright © 2022 by Nancy Schretter. All rights reserved.
This content was written by Nancy Schretter. If you wish to use this content in any manner, you need written permission. Contact Nancy Schretter for details.