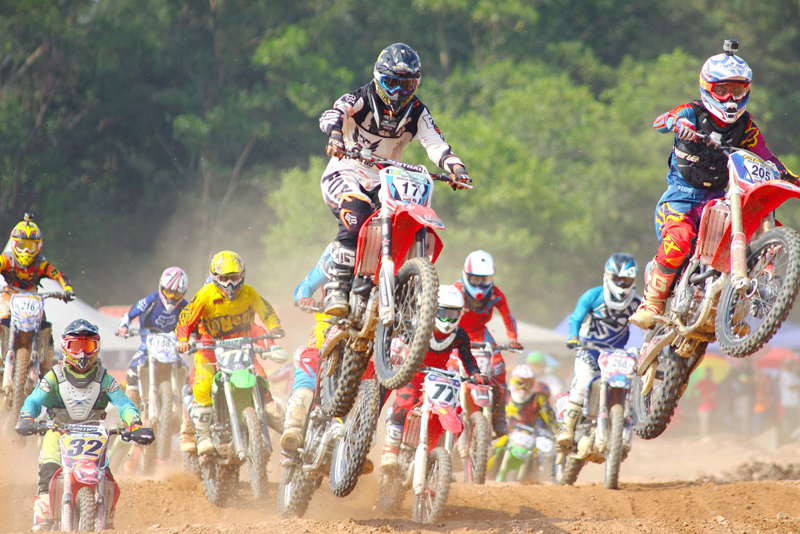 One of the darkest days in NASCAR History happened on February 18th, 2001. The death of Dale Earnhardt affected absolutely everyone in NASCAR, from the drivers to the fans and beyond. There was a hole left in the NASCAR world with his passing, and his shoes would be hard to fill. He was a mentor, a teacher, a prankster and a realist. No one can replace him, nor do they try. However, if you look real hard, you'll see his personality shining through others.

Earnhardt, fondly known as The Intimidator, never hesitated to express his feelings or stand up for what he believed in, and when he spoke NASCAR listened. He was one of those drivers that people either loved or hated. There didn't seem to be many that were in between. But love him or hate him, everyone respected him.

His son, Dale Earnhardt Jr. likes to be considered on his own merits, not just as the son of the great Dale Earnhardt. There is one definite aspect of his father that one can't help but notice, however. There have been many times that Earnhardt Jr. has gotten to the end of a race and essentially had it taken away from him, sometimes by the careless actions of another driver. Even in the most disappointing times, he is truly a professional, and he has the heart of his daddy. He is quick to take responsibility for his own actions, something that even some of the veterans still need to learn, and yet even when he could point the finger, he often attributes it to 'just a racin' deal.' Earnhardt Jr. has a soft spot for kids and is active in many charities. He doesn't get in the spotlight and brag about the good things he does, he just quietly does what he can and goes his own way. His charitable spirit and big heart is something that he learned from his dad.

Just as in every good movie, you need an antagonist. Earnhardt generally filled this role well. Without Earnhardt around to 'rattle the cages' of the young drivers that needed a good lesson, someone needed to fill that position. Tony Stewart seems to have jumped into that position, perhaps by choice, but maybe just because it was necessary. Stewart, like Earnhardt, is very opinionated when it comes to what is needed out on the racetrack. And, also like Earnhardt, he is willing to prove the point when needed. Stewart has made it known that he isn't afraid to drive hard or to teach lessons to those that need teaching.

Richard Childress lost more than a driver that fateful day. He lost one of his best friends, his right hand, and what seemed to be the soul of his racing team. Some thought that it would be the end of RCR, and many were disappointed when he chose Kevin Harvick to drive the Goodwrench car, but he stood behind his choice. Since then, his racing team has had moderate success, but they were no longer considered to be one of the major teams. That all changed this year, with both Jeff Burton and Harvick making the Chase, winning races and showing us all that RCR was back.

Harvick had a very difficult start to his NASCAR career. After all, driving in Earnhardt's old car was not just a huge responsibility, but an honor. Many people had a problem with Harvick from the beginning, because they felt that he was trying to take Earnhardt's place. His cocky attitude didn't help to endear him to the fans either. But, as time has passed, he has proven that he is a great driver and has been instrumental in putting RCR back on top. Even though Harvick is probably the polar opposite of Earnhardt in many ways, his joking attitude reminds me a lot of Earnhardt. Earnhardt was known to be a practical joker and Harvick's reputation for pulling pranks is well known in the NASCAR garages.

I have really enjoyed your e-mails this week, and you have given me many ideas for the off season. Please keep letting me know how you feel and what you'd like to hear about!

Til next week....
This site needs an editor - click to learn more!


Related Articles
Editor's Picks Articles
Top Ten Articles
Previous Features
Site Map





Content copyright © 2022 by De Powell. All rights reserved.
This content was written by De Powell. If you wish to use this content in any manner, you need written permission. Contact BellaOnline Administration for details.