Easy Kielbasa Polish Recipes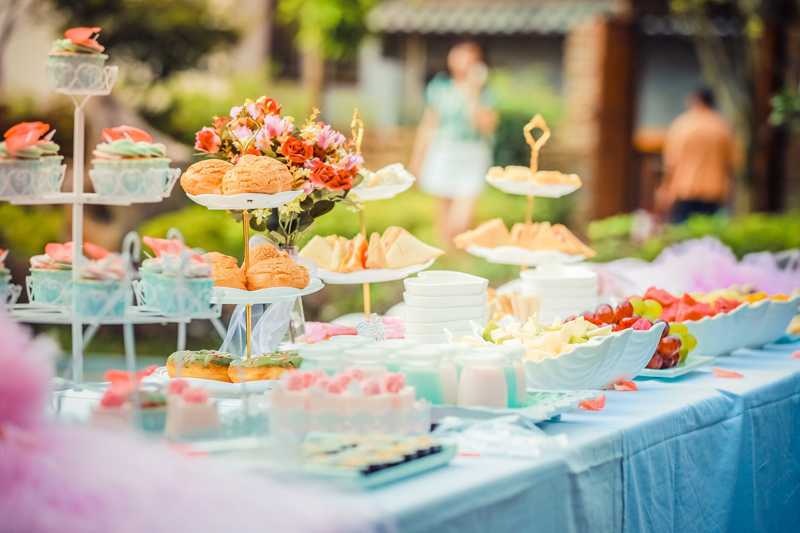 Kielbasa is a precooked smoked Polish sausage. There are hundreds, if not thousands, of varieties of this sausage, all made according to region and family tradition. Kielbasa can be found in many local grocery stores, and serves well as an appetizer or main dish.

Kielbasa with Sauerkraut and Onions

Prepare 1½ pounds of kielbasa by cutting into 3 inch lengths and butterfly lengthwise. Place on hot skillet and cook for 4 to 5 minutes on each side turning frequently, lightly charring all sides. Remove from pan. Transfer kielbasa to a baking sheet and place in 400 degrees oven to cook for another 5 to 6 minutes. Remove and set aside. Next, prepare the following ingredients:

2 tablespoons butter
3 tablespoons sugar
1 onion, sliced
3 cups sauerkraut, drained
3 tablespoons freshly chopped parsley leaves

In a large skillet, over medium-high heat, add butter and sugar. Allow sugar to cook to a golden color. Add onions and cook until caramelized. Stir in the sauerkraut and cook for 5 to 6 minutes, until onions and sauerkraut are wilted and colored. Cut cooked kielbasa into 1 inch pieces. Add to pan of sauerkraut and onions. Toss together and cook for 1 minute. Transfer kielbasa, sauerkraut and onions to a platter and garnish with parsley. Serve with honey mustard dipping sauce, if desired, by following the recipe below.

Honey Mustard Dipping Sauce

¼ cup yellow mustard
¼ cup honey
¼ cup Dijon mustard
½ teaspoon cayenne
1 tablespoon prepared horseradish
Pinch salt
Pinch cracked black pepper

In a small bowl, mix all ingredients until well combined. Honey mustard dipping sauce, can be used as a snazzy appetizer, by slicing the kielbasa into quarter-sized pieces, then sticking with toothpicks. Add to a serving platter, with the dipping sauce, and voila!

Apricot Kielbasa Slices

In a large skillet, brown one pound of kielbasa and drain. Cut into ¼ inch slices. Next, prepare the remaining ingredients:

1 jar apricot preserves
2 tablespoons lemon juice
2 teaspoons Dijon mustard
¼ teaspoon ground ginger

Add the remaining ingredients to the skillet and cook over low heat for 4-5 minutes, stirring occasionally until heated through. The sweetness of the sauce is just the right amount. This dish also boasts a beautiful color, and is great as an appetizer.

Kielbasa is versatile, easy to find and can be prepared in many ways. Try one of these recipes today or be inspired to use kielbasa as an appetizer or entrée at your next party.




Related Articles
Editor's Picks Articles
Top Ten Articles
Previous Features
Site Map





Content copyright © 2021 by Shalia Hayes . All rights reserved.
This content was written by Shalia Hayes . If you wish to use this content in any manner, you need written permission. Contact Shalia Hayes for details.