Ingredients for Mixing Cacti and Succulent Soils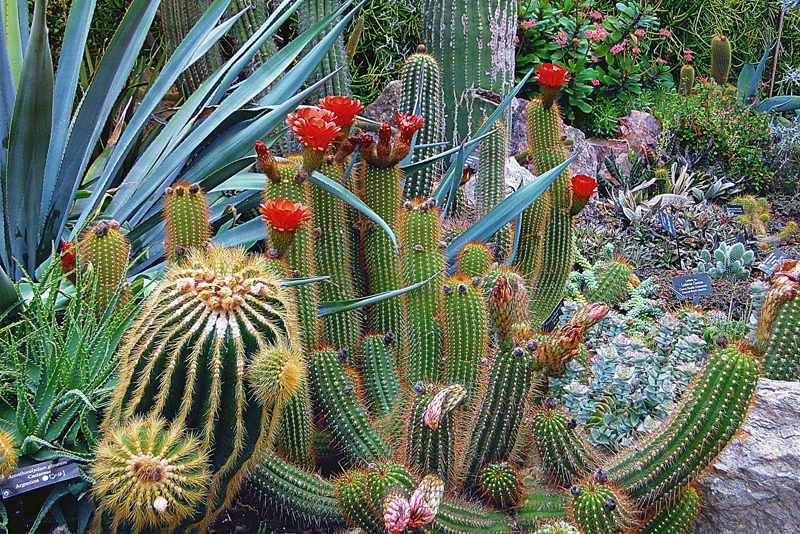 If you're shopping for cactus potting mix or mixing your own formula for your cacti and succulents, you will need information about what sort of ingredients these may contain. Here are the basics.


Coir

Coir is a by-product taken from the outer husks of coconuts. Typically, these are sold either as coir dust, a loose dust-like powder sold in a bag, or in the form of a brick. The loose form is easier to use.

The name brick describes the way it is sold, as a solid brick. Typically when using this for mixing you would have to soak the entire brick, which will expand as it becomes moist. Then, you mix the amount you want into your potting mix. Obviously, the brick isn't practical if you only need enough soil for a couple pots at one time.

Coir is also an ingredient in soilless potting mixes. Normally, the word coir will appear somewhere on the bag when it is a principal ingredient. An example is Metro-Mix 366 Coir Mix, which contains coir as well as vermiculite.

Those concerned about the sustainability of peat harvest prefer to use coir, which is a readily available organic product.

In a potting soil, coir promotes good drainage and excellent porosity. Because it doesn't shrink, it isn't likely to compact. It wets evenly and easily. This is economical to use.


Clay pebbles

These may also be referred to as clay pellets. This product is available commercially, and isn't something you can make yourself.

When heated, the clay expands like popcorn to form pebbles or pellets. These are good in a cactus mix because they are porous and provide good air circulation for the roots. Being inert, they don't decompose like peat or break down as a result of chemical reactions. In addition, they don't compact as soil-based mixes can over time.

Typically, clay pebbles are available from companies that sell hydroponic gardening supplies.

There is a similar material called Perma-Till, which is sometimes used for cacti and succulent mixes. This is a slate-based material that behaves much as clay pebbles. It is inert, and has similar quick draining, aerating qualities.


Pumice and cinders

Pumice and various other inert materials like cinders are sometimes used in mixes.


Organic Materials

The most widely used organic material by far is sphagnum peat moss, which is used in the soilless potting mixes.

Other organic materials would include earthworm castings, and compost. In commercial soilless potting mixes, various kinds of materials from composted pine bark to peanut hulls are used.


Vermiculite

Vermiculite is a natural, mica-like mineral. This material is heated, which causes the particles to expand to form accordion-like clumps. This expansion serves to increase air availability to the plant's roots. In addition, this does also contains plant nutrients, such as calcium, magnesium, and potassium
in a slow, steady supply over time.


Perlite

This material begins as a special volcanic mineral, which is then especially processed for use in potting soil. With its large air spaces, perlite promotes good drainage and excellent aeration.




This site needs an editor - click to learn more!


Related Articles
Editor's Picks Articles
Top Ten Articles
Previous Features
Site Map





Content copyright © 2022 by Connie Krochmal . All rights reserved.
This content was written by Connie Krochmal . If you wish to use this content in any manner, you need written permission. Contact BellaOnline Administration for details.