Soilless Potting Mixes for Indoor Cacti and Succulents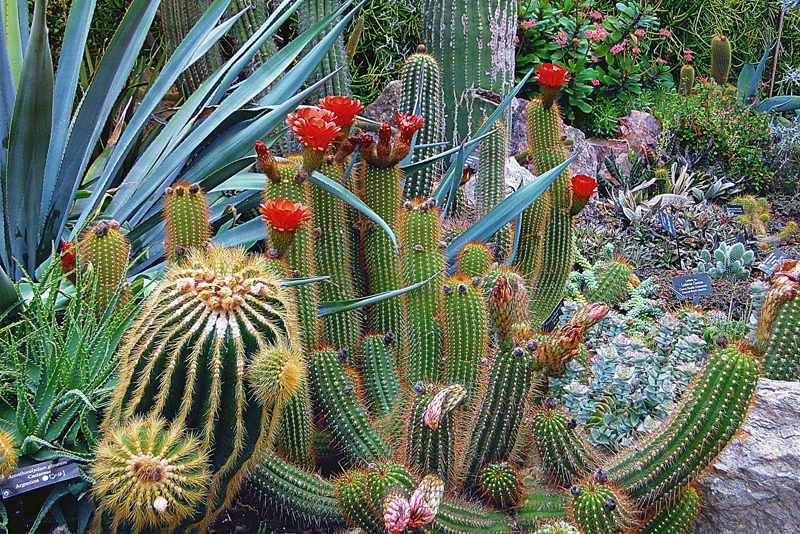 For many indoor cacti and succulents, a soilless potting mix is suitable.

A soilless mix is exactly that. These contain a variety of organic and inorganic, inert ingredients. These can range from sand and gravel to compost.

Commercial soilless mixes are widely available in the U.S. and elsewhere. However, many of these brands will contain large amounts of peat moss. Typically, these are called peat-lite mixes. A mix that is largely peat-based can remain too wet for some kinds of cacti and succulents. Nonetheless, there are a few exceptions to this general rule. These would be some tropical cacti, ones that are typically called epiphytes. Examples would be the orchid cactus
(Epiphyllum spp.), the Christmas cactus, Thanksgiving cactus, and Easter cactus. These can do with a little more peat since they like a potting soil that is somewhat moister.

With soilless potting mixes, you can take one of two approaches. Either buy a commercial cactus mix or mix your own.

The simplest method is to purchase one labeled cactus potting mix. This would be the preferred method if you have only a few indoor cacti and succulent. In the U.S., the Schulz cactus potting mix is widely available. For Christmas cactus and other epiphytic type cacti and succulents, an African violet mix is sometimes recommended.

During the spring of 2007, TerraCycle will be introducing a new kind of cactus mix. The organic product in their mix is earthworm castings, or what they refer to as worm poop. They have added sand to improve drainage.

If you choose the more adventuresome route, you can mix your own cacti and succulent potting mix. Needless to say, the materials or ingredients you use should be sterile. In other words, you can't just collect outdoor sand, stone, or rock for use in your indoor potting mix.

Bear in mind this will involve buying a bag of each of the ingredients you are going to use, for example, sand, gravel, perlite, and organic materials like peat sphagnum peat moss. For example, a bale of peat moss can be quite large.

This method is a sensible approach only if you have storage space for all these ingredients.

In general, an appropriate mix would have around 1/8 part of coarse gravel, sand or other quick draining material by volume.

Future articles will address specific ingredients, their qualities, and various sample formulas using these ingredients.

This site needs an editor - click to learn more!


Related Articles
Editor's Picks Articles
Top Ten Articles
Previous Features
Site Map





Content copyright © 2022 by Connie Krochmal . All rights reserved.
This content was written by Connie Krochmal . If you wish to use this content in any manner, you need written permission. Contact BellaOnline Administration for details.