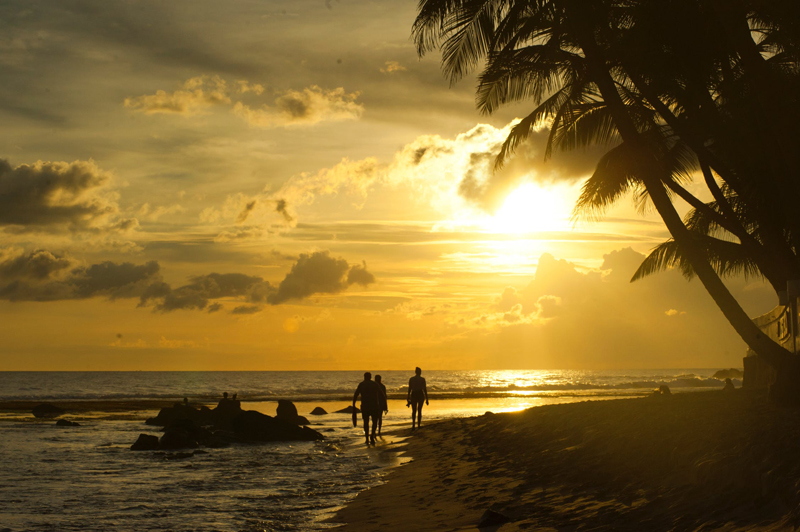 When an island of just over three million people is able to produce three of the fastest men in the world, there's clearly something worth investigating. A trip to Jamaica, the island in question, revealed the answer – a breakfast of champions.
Like many of the islands, Jamaica enjoys a healthy, organic diet without consciously looking to do so. It's just that the ingredients are all around – lush hillsides sagging with breadfruit, plantain and mangoes, and fishing grounds that yield Red Snapper, Mahi Mahi and tuna. While Jamaican cuisine is famous for the Ital diet of its Rastafarian community – the no-spice, no-salt, vegan regime, it is equally known for the heavy, stodgy servings of its matriarchs. Corn bread, bammy, thick stews and dumplings are all popular.
The fun starts with breakfast, however. Stay at any hotel or guest house on the island, and the breakfast offering will inevitably be more robust than a croissant and fruit bowl. Instead, dinner seems to have arrived at dawn – heavy servings of provisions and salt fish to plough through with your coffee.
Salt fish (usually cod) is found throughout the islands, just as it is in the Mediterranean and European Atlantic coast. Going back to the day when voyagers had to preserve fish, pork and beef by salting, it is still found throughout the Caribbean as a trustworthy resource that doesn't need refrigeration or fancy storage. Likewise provisions, a term which encompasses a variety of tubers and fruit such as plantain, green banana, yam, sweet potato, cassava and taro. These grow throughout the year even when the season is dry and can be stored in the dark for months.
In Jamaica, two standard national dishes are saltfish and callaloo and saltfish with ackee.
Callaloo is the leafy green leaf of the amaranth plant, native to West Africa. This is a main difference between spinachy Jamaican callaloo and the Taro-leaf variety found in the other islands. The leaf is shredded and boiled with saltfish, onion and scotch bonnet pepper, gradually releasing its sweetness with a touch of heat.
Ackee is the fruit of a tree with its origins in West Africa, but which has become synonymous with Jamaica. The fruit is highly toxic until boiled and has a yellow color and the consistency of scrambled eggs. While the fruit is available roadside in Jamaica, expatriates with a hankering have had to suffer a dramatic hike in ackee prices, with tins regularly clocking in at the $10 mark. For ackee and saltfish, the fruit is sauted in oil with onions and boiled saltfish with scotch bonnet peppers.
In an island of so many highlights, the Jamaican breakfast is second in the running order to sunrise. It's a wonder more hotels worldwide don't offer it along with the Continental or the Full English.


Related Articles
Editor's Picks Articles
Top Ten Articles
Previous Features
Site Map





Content copyright © 2023 by Nick Marshall. All rights reserved.
This content was written by Nick Marshall. If you wish to use this content in any manner, you need written permission. Contact Nick Marshall for details.