Johnny Dangerously Movie Review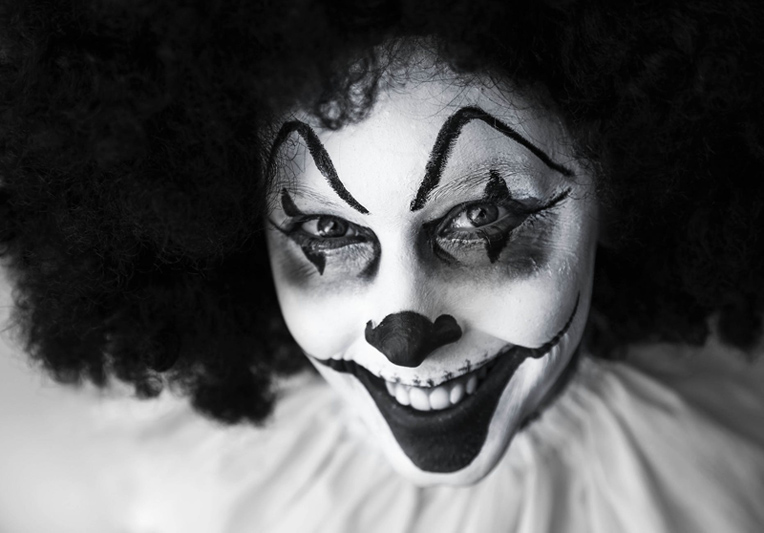 Director: Amy Heckerling
Written by Harry Colomby, Jeff Harris, Bernie Kukoff, and Norman Steinberg
Release Date: 21 December 1984
Running Time: 90 minutes
MPAA Rating: PG-13
Editor's Rating: 4 out of 4 newspaper bundles to the face

Before
The Untouchables
, before
Goodfellas
, before
Casino
, there was Johnny. Johnny Dangerously. But he wasn't always the notorious, despicable gangster of the 1930s we know and love, no. He was once a good man, beloved by his mother, who unfortunately could not keep in good health to, well, save her life.
*Here the writer ducked and waited for people to stop booing his terrible pun. He then continues.*
A lowly newspaper vendor had no hope to fund the outrageous surgeries and procedures his mother needed, so it was with the best of intentions he delved into the criminal world of the Lower East Side. Yet, as the road to oblivion is paved with good intentions and butterflies, Johnny ended up making enemies he never imagined he'd make, while the repercussions of his life almost cost him everything.
Oh hey, did I mention this movie has another bad guy with a mouth like a sailor, but the vocabulary of a six-year-old? That's also important to note as well.
All highfalutin' trailer jargon aside,
Johnny Dangerously
is funny. Like, stupid funny. Really stupid. Funny. But what can you expect from the director of
Fast Times at Ridgemont High
and a lead who would go on to star in
Beetlejuice
?
Michael Keaton is an awesome actor, and while I have yet to see his newest film that everyone is losing their collective crap over, I've never doubted Keaton's ability to make me laugh. Again, I direct you to Beetlejuice. And also
Multiplicity
. But that's a film for another time. Anyway, Keaton's spot-on with his movement, dialect, and timing. He's both straight man and funny dude in this film, and he does both well.
However, a lion's share of the movie's humor comes from its (mostly) skilled ensemble cast. Marilu Henner plays a cute and fiery woman that ends up falling for Johnny, and seems to be the only one that's unfazed by his bravado. Peter Boyle makes a very "I'm too old for this s--t" mob boss with one pretty great gag, while Joe Piscopo plays a great meathead who might or might not be wearing eyeshadow for some reason. Is this a comment on Joe Piscopo the person? I'm not saying yes, but I might be saying yes.
Okay, yes.
However, there remains one other person who takes this movie from mediocre spoof to memorable cheeseball spoof (yes those are official ranks sponsored by the MPAA and Peter Travers of Rolling Stone, look it up. Gene Shalit okayed it too), and that man is Roman farging Moronie.
Roman. Farging. Moronie.
He's the reason I know this movie so well I didn't even need to watch it again to do the review. The biggest thing gangster movies are known for are ethnic stereotypes and bad language. Roman Farging Moronie takes both of these and ramps them up to, well,
11? 20? 500,000? Forty billion?
Alright, there is no number to describe how far RFG takes it. He goes above and beyond. He shatters stereotypes in lieu of creating new, worse ones, then destroys those to create the ultimate crapfest stereotypes ever seen, then eats those to create something absolutely unrecognizable but somehow so offensive you have no choice but to laugh at him. RFG is an artist. He's only in half of the movie, but he makes such an impact that you will always remember him, after you forget about Peter Boyle holding a flush chain and thinking it's his dong, or Joe Piscopo hanging up on a door, RFG will be there, with his unknowable haircut and oddly-pale-yet-dark skin complexion of someone who is from the moon yet is also from the sun.
He will call you a farging icehole. And you will call your friend one. He will ask you what that means, and then RFG's goal has been accomplished, because you will sit down with that friend, watch
Johnny Dangerously
, you bastages.
**I own this movie and was not compensated for this review in any way, shape, or form, you iceholes.**


Related Articles
Editor's Picks Articles
Top Ten Articles
Previous Features
Site Map





Content copyright © 2023 by Ricardo Castano IV. All rights reserved.
This content was written by Ricardo Castano IV. If you wish to use this content in any manner, you need written permission. Contact Ricardo Castano IV for details.