Five Resources For Planning Your Day in Port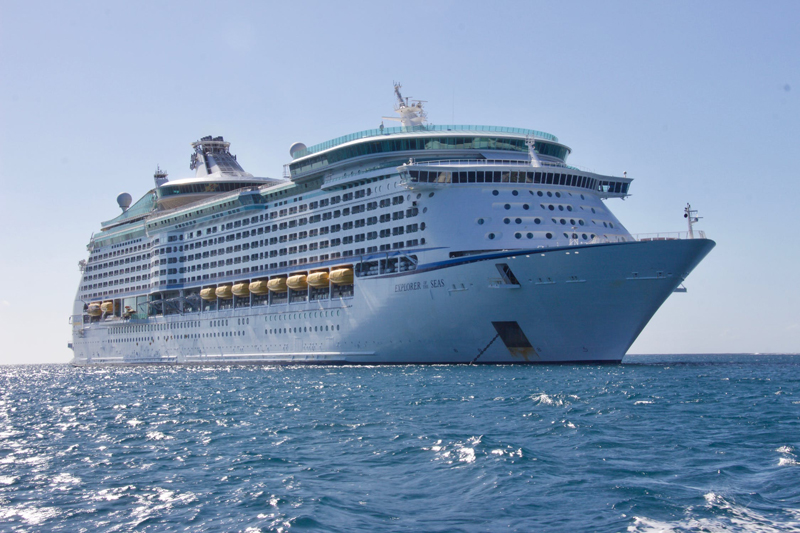 Cruise passengers typically book their cruise vacation months in advance. Reservations are usually made after weeks of research on various cruise lines, ships and itinerary options. Sometimes, however, the same careful planning isn't applied to how cruise guests will be spending their days in port.

According to travel agents and cruise line executives, one of the major mistakes cruise guests make is "cruising blind." Guests often board the ship having little idea of where they're going and what kinds of experiences are available in each port of call. After arriving at their ship, some of these passengers begin frantically scanning the list of ship shore excursions to try to figure out what to do in port. Others wait until they arrive at the dock in each port to determine what they'll do, which can needlessly waste precious vacation hours.

There are a number of excellent resources available to help plan your days in each port of call. Using one or all of these will help you to get the most out of your cruise experience. Start to research your ports of call as far in advance of your cruise as possible, as many popular shore excursions sell out before embarkation.

1. Guide Books and Online Destination Resources. Guide books are available for almost all major ports of call. If you'd prefer not to purchase a guidebook, check what's available at your library and take a look at the information that's available online. Most major guide book publishers, such as Fodor's Travel Guides and Frommer's Travel Guides, offer a significant amount of their guide book content free online. While you're looking over this information, make notes about appealing attractions and restaurants that you'd like to visit.

2. Tourism Bureaus. Review the information available from the tourism bureaus in each of your ports of call. Tourism board websites are usually quite extensive. Some will also mail destination planning guides free of charge as well. Reading through this information will help you to determine the types of activities, restaurants, shopping, and attractions available. In addition, you can determine how far each area of interest is from your cruise ship dock. Carefully consider logistics when deciding whether to take a group shore excursion or go it on your own.

3. Ship Shore Excursions. Many cruise vacationers prefer to take shore excursions marketed by their ship. It gives them peace of mind to know that the tour companies have been vetted by the cruise line, there are no logistical arrangements to fret about, and the ship will wait for them in case traffic or other issues delay their return to the ship. It's easy to shop for shore excursions in each port of call as well. Information is available online well in advance of the cruise as well as onboard the ship. If there are one or two "must do" shore excursions on your cruise itinerary, book them as soon as possible. Popular shore excursions often sell out prior to embarkation.

4. Independent Tour Providers. There are usually a number of private shore excursion providers in each port of call, and many of them are excellent. Independent tour companies often offer a wide array of excursion options, some of which may not be available through your cruise ship. Some are more personalized as well. The biggest reason that experienced cruisers gravitate to independent tour companies, however, is usually the lower cost of excursions. It's important to carefully research each of the tour providers you're considering to determine guest satisfaction levels and make sure you're comfortable with the logistical details. Sites such as TripAdvisor, Cruise Critic, Cruise Radio, Cruise Addicts and others can be good sources of information.

5. Cruise Roll Calls and Forums. Group shore excursions of eight or more are generally cheaper than those for singles, couples and small families. One of the ways to put together a larger group is to join roll calls and message boards for passengers on your specific sailing. Sites like Cruise Critic and Cruise Addicts operate roll call message boards and forums for specific cruise line sailings. Take a look at these sites to see if there's one for your cruise departure date. In addition, some independent shore excursion companies help individuals and couples find others who want to share a group shore excursion as well.




Related Articles
Editor's Picks Articles
Top Ten Articles
Previous Features
Site Map





Content copyright © 2022 by Nancy Schretter. All rights reserved.
This content was written by Nancy Schretter. If you wish to use this content in any manner, you need written permission. Contact Nancy Schretter for details.